Jupiter Rating:
Jupiter Rating - Read customer reviews, click to read
Complete Guide to Jupiter Fl Fishing
Jupiter is a Florida town on the state's southeastern coast, about an hour and a half north of Miami. Jupiter, Fl, is the northernmost town in Palm Beach County. The famous historic Jupiter Inlet Lighthouse is on a hill overlooking the Loxahatchee River offering panoramic views. Jupiter, Fl, is known for its rich marine life and tropical beaches, making it a top destination for anglers and anybody looking for an outdoor experience of a lifetime.
This is the perfect destination for any angler since it's close to incredible freshwater and saltwater fishing spots. Travelers from around the globe come to fish Jupiter because of its reputation for having some of the country's best Snook fishing and being near the "Sailfish Capital of the World." Jupiter fishing charters offer freshwater charters for famous Florida trophy bass or the exotic peacock bass and saltwater trips for popular inshore gamefish, nearshore for tasty reef fish, or offshore for Florida's most prominent game fish. Jupiter is famous for being one of the happiest seaside towns in Florida and for a good reason.
Best Spots for Fishing in Jupiter

Instant Confirmation

  Angler's Top Choice

FREE Cancellation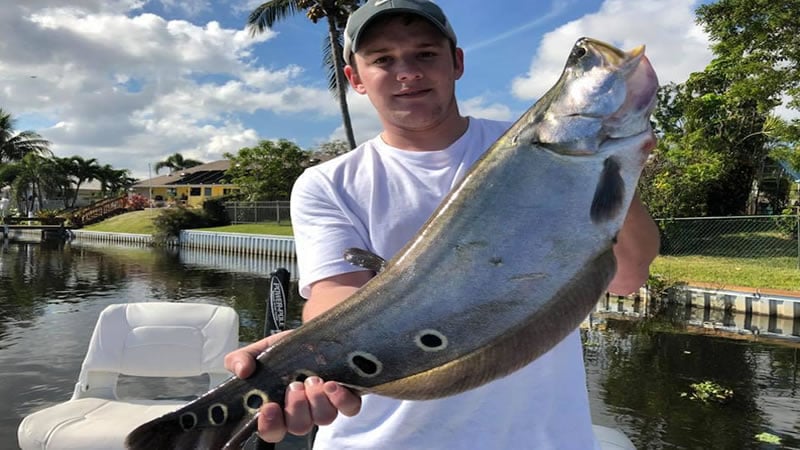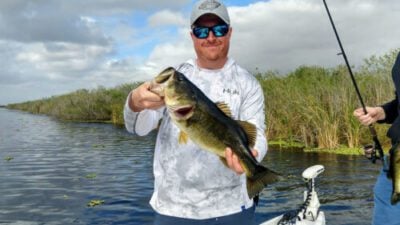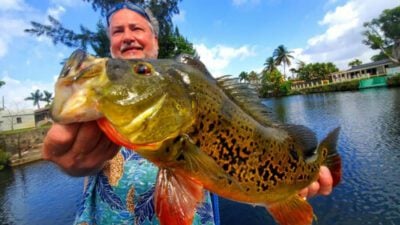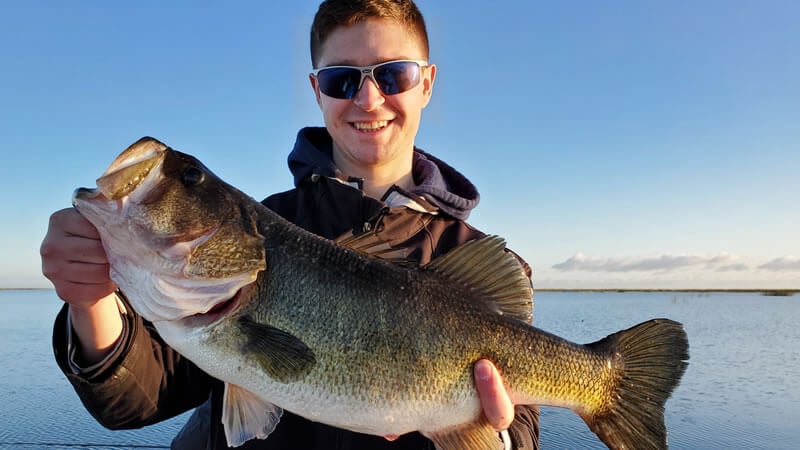 Saltwater Fishing
Inshore Fishing
Jupiter is best known for its incredible action-packed inshore fishing charters. Some of the best snook fishing in North America happens here, but many other fun sport fish are here year-round as well. Fishing trips in the coastal waters of Jupiter will take you to either the Loxahatchee River, the Jupiter Inlet, or the Intracoastal Highway. Depending on the Jupiter fishing trip location, common catches while on inshore charter boats include Redfish, Spotted Seatrout, Jack Crevalle, Tarpon, Snook, and Pompano.
Inshore charter fishing can also involve roaming the calm seas close to the shoreline, searching for snook, tarpon, Cobia, Spanish Mackerel, and King Mackerel. While on a Jupiter fishing charter, you'll likely get a boat ride tour of celebrities' own Jupiter Island homes. Loxahatchee fishing trips are incredibly scenic. You'll see many species of wildlife, native birds, alligators, manatees, and an occasional bald eagle in between the sport fishing action.
Deep-sea Fishing
Jupiter, Florida, is about 20 minutes from Stuart, known as the Sailfish Capital of the World. Deep-sea fishing charters launching out of Jupiter also see similar sailfish action as Stuart. Nowhere else in mainland of Florida has more accessible access to the famous Gulf Stream. People on board deep-sea fishing charters in Jupiter can hook into various enormous fish such as Sailfish, White Marlin, and Swordfish.
Most Jupiter deep-sea fishing trips take place 10-14 miles from the Jupiter Inlet for fish species such as Kingfish, Blackfin Tuna, Wahoo, Mahi Mahi, and Sailfish. Many of the longer charter trips will travel north to merch with Sailfish Alley, where fishermen can catch Sailfish and hook-ups on Yellowfin Tuna, Blue Marlin, and White Marlin.
Specialty swordfish charters also occur out of Jupiter, about 16-20 miles from the coast. Deep-sea fishing also allows people to experience fishing for exotic bottom fish species such as Tilefish, Yellow Eye Snapper, and giant Groupers by bottom dropping. Deep-sea fishing charters out of the Jupiter Inlet constantly see fishing action throughout the year. Still, the Sailfish migration is often the most known time for fantastic offshore fishing trips.
The migration starts in late October/early November and peaks until January or March. This time of year is also the best time to target Blackfin Tuna and Wahoo.
Kite Fishing
Kite fishing with live bait is the most iconic technique local fishermen use in Jupiter while deep-sea fishing. Sports fishermen pioneered This technique in the Jupiter and Palm Beach area, and it is highly effective. Kite fishing is especially effective for Sailfish because this method puts the bait right on the water's surface where the Sailfish strikes rather than slightly below, which is unavoidable when trolling.
Blue runners and Goggle eyes are the most common bait most Jupiter fishing charters use. Using several lines while kite fishing can entice an entire school of Sailfish, resulting in multiple hooks ups at the same time. This method also works great for Mahi fish and Tuna.
Saltwater Fishing Seasons
Winter
The mild Florida winter is a great time to be on the water. This is a good time for kingfish nearshore, and Sailfish and Blackfin Tuna are in the deeper waters. Inshore fishing charters are full of action come February, especially for snook and speckled trout. Come February; the Cobia is going past the Jupiter beaches on its northern migration.
Spring
As the water temperatures get warmer in spring, the pelagics start to get even more active off the coast of Jupiter. Come March, anglers on deep-sea fishing charters will see Mahi Mahi appearing. Inshore charter boats in Loxahatchee are catching Tripletail. April is known by many as the best month to fish in Jupiter, Florida. This is the time when colossal snook is starting to congregate in the Jupiter Inlet.
April offshore sportfishing trips show plenty of Blue Marlin, Mahi Mahi, and Wahoo. In May, the end of spring is Jupiter's first major Kingfish run of the year, and colossal tarpon appears from the south.
Summer
Bonito are being caught on nearshore fishing charters, and the pelagics are still found offshore while deep-sea fishing. The kingfish from the gulf are abundant in August. Some larger fish find their way into the shallower waters too.
Fall
In fall, the mangrove snapper spawns on the reefs and wrecks off Jupiter. As the weather cools down, Sailfish appear offshore, and the Sailfish bite on deep sea fishing charters peaks in November.
Top Targeted Fish Species
Freshwater Fishing
Jupiter, Florida, is near some of the most exceptional freshwater fishing destinations in the state for both largemouth and peacock bass. South Florida is the only destination in the United States to catch colorful peacock bass, and there's no better way to hook this hard-fighting fish than onboard the state's largest fishing charter service with an experienced local captain.
Lake Osborne is a highly productive fishing destination for Jupiter Fishing Charters. South Florida exotics can be experienced and caught on this beautiful lake. When traveling to Florida to visit family or the beautiful beaches, hop on board this fantastic fishery. It is a 356-acre body of water located in Palm Beach County near Jupiter. The aquatic vegetation and wildlife support a healthy population of peacock, largemouth, and clown knife fish.
Lake Ida is connected to Lake Osborne to the south and is a unique urban fishery known for being a healthy home to a wide variety of fish. Lake Ida is the most popular spot for catching peacocks in Palm Beach County.
The world-renown Lake Okeechobee is also another fantastic fishery to enjoy. It has 730 square miles of excellent fishing locations. Our Jupiter fishing trips and guide service will help key in some of the most productive areas to fish for trophy largemouth bass. Our captains are equipped to fish this wonderful lake with either live or artificial baits to give you an outdoor fishing adventure of a lifetime.
Local Jupiter Captains & Guides
Meet the team of local Jupiter fishing guides, we know the best spots, baits, and techniques to give you the greatest fishing guides in Jupiter Fl.
Full Day Fishing Trip
★★★★★
"
Capt John was awesome. We took a quick ride to a fishing spot and had fish within a few minutes. Caught a lot of different species and ended up with 25 fish that we kept. Also tossed a lot more than that back. It was a great day on the water, one we will do again!
"
CLICK TO WRITE A JUPITER REVIEW
Area Things To Do
In between sport fishing trips, visitors can experience Jupiter's luxury amenities, beautiful beaches, and easy-going lifestyle. Jupiter, Florida, is full of tropical scenery, culture, and outdoor attractions. Some of the most popular things to experience include the Jupiter Lighthouse Park, Dupuis Nature Center, Carlin Park and beach, and Gumbo Limbo Nature Center. The turtle hatchling walk, hiking the park and beach trails, and kayaking the Loxahatchee waters are all fun for the whole family.
Current Jupiter Fishing Reports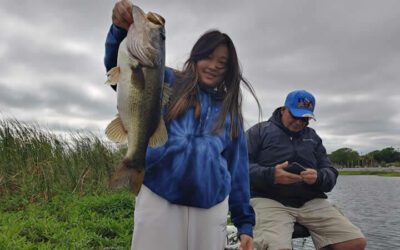 The Best Guided Bass Fishing in Florida Maybe you have done guided bass fishing in Florida, and perhaps you...
read more
Questions? Feel free to call us, Email us or use the chat us to speak to one of our specialists.
Questions? Feel free to call us, Email us or use the chat us to speak to one of our specialists.
Questions? Feel free to call us, Email us or use the chat us to speak to one of our specialists.
What are you waiting for?
Nearby Spots when Fishing in Jupiter
We also have great deals available in the following cities that match your search criteria.