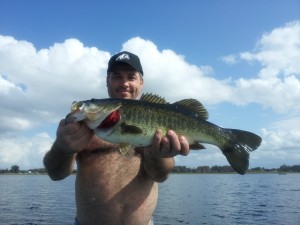 Picking Fishing Location
Picking Fishing location in Florida?
Check with your fishing captain or our office staff for the best location for you. Otherwise, visit the Florida lakes website page and pick your favorite.
Where do you fish?
We service over 354 locations in the state of Florida, in almost every HOT fishing location in North, Central, or South Florida we have local guides waiting for you. Yes, we have guides at each of the great fisheries, and are all specialized in those locations which makes picking fishing location critical.
Whether you are in Jacksonville, Orlando, Tampa, Ft Myers, Okeechobee, Palm Beach, Ft Lauderdale, Naples, Miami, and many others.
What we suggest is you call our helpful office staff and simply tell them where you would like to fish or tell them where you are located and they will provide you with the best fisheries in the area.
We are truly the most versatile guide service in Florida to fish the entire state!
How many days should I fish?
Of course, fish as many days as you can. The more time on the water, the more opportunities you will have. If fishing for three days or more, possibly break up the days with a day off in between so you don't fish every day. That protects you against the outdoor elements, and weather and makes it much more enjoyable if you are not used to fishing every day.
Is the water rough out there? "Because I get seasick."
No, you will never have to worry about seasickness with us. Remember, there are plenty of places to hide on Lake Okeechobee from the weather and the fish generally eat really well in those conditions.
What are your rates?
All rates are for one or two people per boat, a third person can be added. For a complete list of our rates please click here!
Start Time?
We prefer to begin the majority of our trips around daybreak or at daybreak. But, we will schedule your fishing trip to begin at times that fit your schedule upon your request. Expect to be on the water for at least an hour longer than your scheduled trip. We do not count time only fish! If we're meeting at a specific location, be sure to have your itinerary emailed or faxed in advance.
We will recommend a start time, it generally is between 6 & 7 am. To be picked up at the dock or your hotel please allow for extra time.
Do you do afternoon trips?
Yes, on a daily basis, the PM can be as good as the AM. Always check with your guide as to what time of the day is the best bite.
What waters will we be fishing?
We have lots of private lake locations throughout the state of Florida, we also service 354 bodies of water in the state. Each is really good during its peak times, the moon phase and weather are all things that should be considered when choosing the right location. Our staff has many, many, many years of data to help you decide when picking fishing location in Florida.
When is the best time of year to go fishing?
Whenever you can go is always the best! The fish have to eat every three days, so at least every three days.
In Florida, We fish year-round for largemouth bass, pan-fish, snake-head, and peacock bass. For largemouth, most people consider late November through May to be the big fish time of the year.
Panfish are simulated, but many species are good during the summer also. As for the peacock bass and snakeheads, they are great all year long except during the cold fronts which are typically January and February. Always call your favorite guide or the main office for the most current fishing report and help picking fishing location right for you.