Everglades Holiday Park
★★★★★

based on

18

reviews.
Visit the Everglades Holiday Park in the Florida Everglades and witness nature's wonders all around you while fishing. The river of grass will amaze you as we driver our late-model bass boats to Overall rating: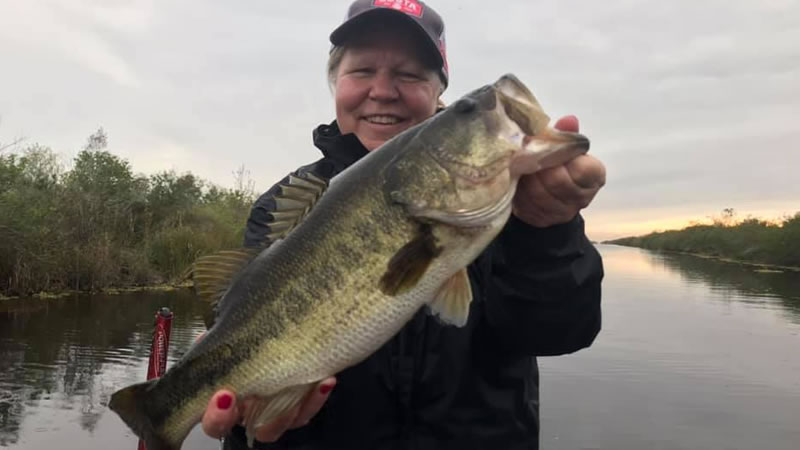 the fishing destination. It's a thrill plus very educational. Stay confident this is not just another airboat tour, it's an experience that you get to explore the Florida Everglades and catch bass all in one!
Home to hundreds of Everglades creatures and watery wildflowers. Everglades Holiday Park is the perfect place for both entertainment and learning. Explore a forest of unspoiled wonders at the Everglades Holiday Park and see for yourself what makes the wetlands so wildly wonderful. The Everglades is an attraction in Fort Lauderdale not to miss, the hidden secrets of nature's own will develop your curiosity as you explore Everglades Holiday Park and
Sawgrass Recreation Park in Broward County. Come out, explore and let's go fishing!
Everglades Bass Fishing trips YOU are provided everything including tackle, all that is missing is you. Trips are available for 2, 4, 6 & 8 hours of fishing and sightseeing. Reservation required trips need to be scheduled in advance. We can generally accommodate you with as little as a couple of hours notice, so don't pass up the opportunity for a true Everglades experience. We can meet you at Everglades Holiday park or arrange for pickup at your place. The Everglades is indeed an angler's paradise and the perfect place to catch the trophy bass of your dreams. Whether you're a fisherman or just a naturist, this is a cool way to see the Everglades!
Everglades Holiday Park Bass Fishing Trips
Searching Availability...
To achieve the optimal public recreational experience at Everglades Holiday Park (EHP)Broward County is collecting information related to Everglades Holiday Park to develop a vision of the optimal opportunities for public recreation for the area. The vision must not only reflect the recreational needs of residents and visitors, but also recognize environmental and regulatory constraints, our history and heritage, and historical educational opportunities in a sustainable manner.
A farmer's legacy of public recreation to Broward County Everglades Holiday Park is strategically located on land that was owned by a Broward County farmer who generously contributed the site to Broward County for public recreational use. The site was identified as a proposed recreational site by the agency that ultimately became the South Florida Water Management District (SFWMD). Broward County leased the land to the agency that is now known as the Florida Fish and Game Conservation Commission, which in turn sublease it to a series of concessionaires. The site's four boat ramps provide boaters access to a significant portion of the Everglades. EHP is Broward County's only direct access to the Florida Everglades. Currently, an educational group called Science Eye runs an environmental science education program for school children and others. The SFWMD's Comprehensive Everglades Restoration Program (CERP) has preliminary plans for a parking area, a bridge over the C-11 canal, restrooms, and an informational kiosk immediately next to the site. Broward County's Greenways and Blueways master plan proposes a major trailhead at the site that would ultimately give multipurpose trail access throughout Broward County.
Local Government and Recreation Departments:
While all the municipalities of Broward County have a potential interest in the facilities, the municipalities of Southwest Ranches, Weston, Pembroke Pines, and the Town of Davie may be especially interested due to their close proximity to Everglades Holiday Park. All are located within miles of EHP. In addition to general concerns, their recreation staff may have specific interest in the possible facilities and the ability to accommodate a wide range of recreational programs.
Recreation Users:
Some recreational users are: air-boaters, anglers, birders, campers, equestrians, hikers, bikers, kayakers, canoeists, power boaters, picnickers, tourists, scouts, and photographers. Many such users are involved in organizations such as: Florida Trail Riders, International Game Fish Association, Broward County Airboat, Halftrack and Conservation Club, Everglades Bass Masters of South Florida, South Florida Anglers for Everglades Restoration, etc.
Educators:
Public and private schools, local colleges, universities (BCC, FAU, FIU, Nova, McFatter Technical Center, etc.), and organizations such as Science Eye may be interested in the potential environmental, historical, educational, interpretive, and recreational opportunities.
Green Builders:
The U.S. Green Builders Council, the Florida Chapter together with its coalition of students and professionals, the Emerging Green Builders, may help proposed recreational facilities highlight green building principles. Many of the principles of the green building were practiced by the native Americans and early pioneer settlers.
Environmentalists:
Those who are concerned with the preservation of natural resources and want to educate the public on the ecological, aesthetic and spiritual values of the natural environment may be interested in using Everglades Holiday Park. These people are often associated with organizations such as the Audubon Society, Sierra Club, Friends of the Everglades, the Native Plant Society, etc.
History and Heritage:
Our community's roots give a critical sense of place that reflects our unique place in the world and the contributions of our ancestors. Some of the groups that can help find and interpret our roots are: the Miccosukee Tribe of Florida, the Seminole Tribe of Florida, the African-American Research Library and Cultural Center, Dillard High School, the State Office of Historic Preservation, and the Broward Historical Commission.
*****Everglades Holiday Park Reviews*****
Everglade fishing
★★★★★
"
Great fishing trip with Captain Bill Boliek. He put us on fish from the first cast at 7:30 am until we finished at 1:30 pm. We caught several nice peacock bass, lots of largemouth in the 2 to 3 pound range and the oscars were everywhere and quite an exciting fish to catch. I would highly recommend Captain Bill for a guide for fishing in south Florida as he is a very knowledgeable person with a great attitude.
"
AMAZING weekend
★★★★★
"
BEST Fishing! Capt Wayne Fellows (Aquaman) took us to the ocean, and we caught so much fish we started tossing the smaller (21") mahis back! Next day at the Everglades, the guy is technically a fish whisperer! We are already looking to schedule a trip back. Thank you for the fun weekend Capt Wayne!
"
Peacock
★★★★★
"
On lake Ida for peacock bass with Cap. Mike. One of my favorite days ever on the water. Great guide and even more importantly great guy. He said the bite was kind of slow but he put us on fish all day long. Would definitely go out with him again. We ended up losing count of how many we caught but it had to be between 40 and 50. Book him I promise you will not be sorry .
"

More great links to information on this lake,
Looking for additional Fort Lauderdale Fishing Trips click the link!
http://www.broward.org/parks/