Everglades Fishing at Holiday Park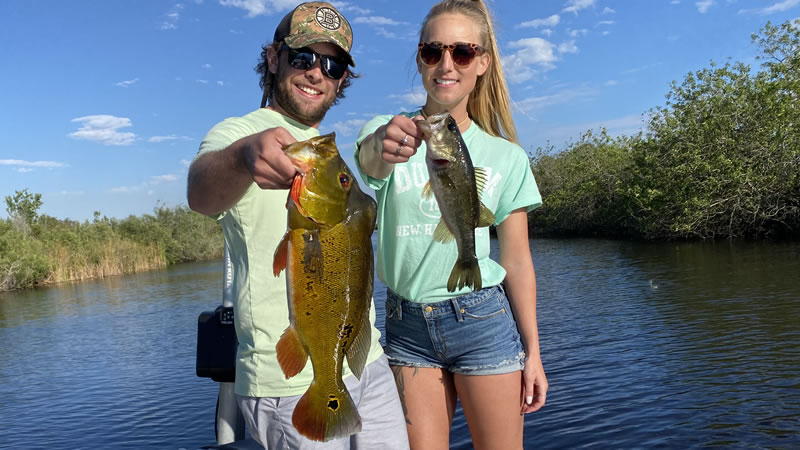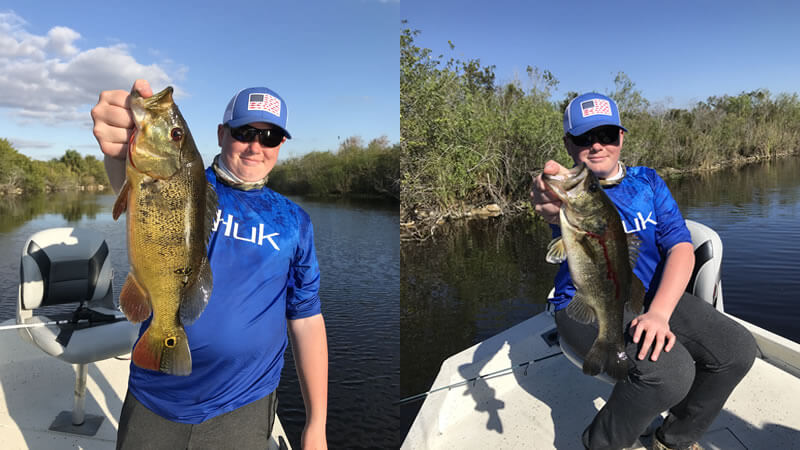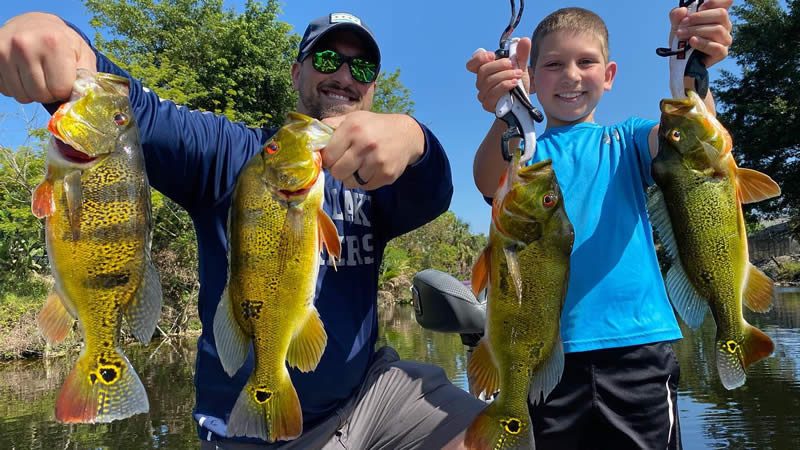 Everglades Park Pontoon Fishing Trips
4-HR PONTOON FISHING CHARTER
A 4-hour private fishing charter will allow you to get a taste of what Broward Everglades Park Fishing is all about from Pontoon boat.
PricingTrip Pricing
Click the reserve availability button, choose the length of the trip, then choose the number of people going and the time slot desired, it will display all availability and current pricing!
6-HR PONTOON FISHING CHARTER
This 6-hour private fishing charter will provide you with a more in-depth experience of fishing in the Broward Everglades Park for bass from Pontoon
PricingTrip Pricing
Click the reserve availability button, choose the length of the trip, then choose the number of people going and the time slot desired, it will display all availability and current pricing!
About Broward COUNTY Everglades Park Fishing Tour Details
Visit the Broward County Holiday Park in the Florida Everglades and witness nature's wonders all around you while fishing. The river of grass will amaze you as we drive our late-model bass boats to the fishing destination. It's a thrill plus very educational. Stay confident this is not just another airboat tour, it's an experience that you get to explore the Florida Everglades, sightsee and catch bass all in one!
Home to hundreds of Everglades creatures and watery wildflowers. Holiday Park is the perfect place for both entertainment and learning. Explore a forest of unspoiled wonders at the Broward County Holiday Park and see for yourself what makes the wetlands so wildly wonderful. The Everglades is an attraction in Fort Lauderdale not to miss, the hidden secrets of nature's own will develop your curiosity as you explore Everglades Holiday Park and Sawgrass Recreation Park in Broward County. Come out, explore, and let's go fishing! Read More
Everglades Fishing Reviews
Peacock Bass Fishing
★★★★★
"
Would recommend Captain Mark Rose to anyone looking to catch Peacock Bass.
"
I'm tired, I can't fish any more!
★★★★★
"
Capt., Mark Rose said on the beginning of our ride to the fishing area," Terry, you're going to be awful, tired catching fish today". Two hours later, this 70-year old's, arms, back, and whole body ached. I decided to sit and let my husband take over the bow, to fish. Mark was very attentive to my lack of fishing experience and gave me the fishing trip of a lifetime. Can't wait till next time.
"
Everglades was on fire
★★★★★
"
Went out with Mark Rose last week in the Everglades for Peacock bass. Had a great two days! Mark is very knowledgeable and put us on fish non stop. Highly recommend going out with him in Florida or up North on Lake Erie.
"
CLICK TO WRITE Everglades Park REVIEWs
Local Broward cOUNTY Holiday Park Fishing Guides
Everglades BASS FISHING GUIDES
There are two main reasons why you should fish the Everglades with a local fishing guide: firstly, safe navigation, and secondly, a local expert provides you with the best opportunity to guarantee you will land a trophy largemouth bass and a lot of techniques to take home for your next trip.
All of our local experts and Everglades fishing guides come with a fully qualified set of requirements from the United States Coast Guard. Years of professional experience in this fishery will provide you with an outstanding outdoor experience. Enjoy learning new techniques and methods of catching trophy largemouth bass.
When fishing the Everglades, a fishing guide understands what to do and where to go. Either during the morning or afternoon. When fishing during the weekends, you can have a good day, or it could also be a big zero if you don't know how to get away from all the boats and find the fish under those conditions. So, hop on board with one of our local experts, and they would love to show you around. We have luxury bass boats and pontoon boats are available if you prefer. They have years of experience when it comes to navigating this fishery during all conditions.
If there is one place in Fort Lauderdale, you should consider for getting outdoors; the Park in the Everglades called, Broward County Holiday Park should be very high on that list. This premier bass fishing destination is known for its incredible catches. When considering a trophy Everglades bass fishing guide, be sure to book multiple days on the water with one of our local experts, and they will give you the best chance at landing that fish of your dreams.
Top Everglades Fishing Captains
Broward County Holiday Park BOAT RAMP
Broward County Holiday Park airboat vendor does not own the boat ramps; they are FWC boat ramps. However, the FWC and Broward County work together to keep access. It is not the best place to use, and NOT at all angler friendly; minutes after arriving, you understand the people running the park don't care about boater access. The complete focus is on big Airboat operations and selling tickets.
With that said, you have the same right to the boat ramps as anyone. There is a new double boat ramp to the west of the front parking lot, very easy to use, and has good docking. Based on the time of day, it can be a mess getting in and out of the ramp due to tour buses and people for the airboat tours. Located rear of the main building in a field, in the parking lot for your truck and the trailer. Again an attempt to get anglers not to use this location.
More on Holiday Park Boat Ramp
The fishing in this area, especially when water levels are lower, is fantastic and worth fighting with the airboat operation. But the poor access and rude airboat drivers will make your trip, not the most satisfying experience. We highly recommend calling  FWC by clicking here if your experience is less than pleasant due to the airboat operation.
Enjoy the area without limits; under regular hours, this location is open 24 hours a day so you can enjoy incredible Everglades fishing. The Everglades is a family fun trip, a day of fishing in the Everglades at Broward County Holiday Park is a unique way to enjoy the wonders of the outdoors – quiet, calm, peaceful, and relaxing. The beauty is fantastic, and you're sure to encounter a few wildlife surprises during your adventure.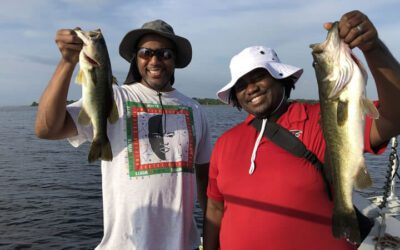 The Best Summer Fishing For BassSummertime fishing can vary greatly depending on where you are. Leaving you feeling hopeless as the fish move to deeper water and wait until the...
read more
MORE INFORMATION ON Everglades FISHING
Area Things to Do
Looking for well-deserved things to do? Ft Lauderdale 23-mile span of sandy beaches awaits you. Hotels, restaurants, shopping destinations, and attractions are open for business. Enjoy a splash of fun with us,  we have taken enhanced safety and health protocols are in place, so you can relax and set the hook while enjoying a change of scenery. No matter where you are staying by the Hard Rock Casino or  Ft Lauderdale Beaches there are many great things to do in Lauderdale.
When it comes to water activities Fort Lauderdale, you can't visit without getting in the water? Sea Experience Scuba Diving is offering a two-for-one PADI scuba diving class that'll have you out on the coral reefs the same day. If you're not quite ready for scuba, try the snorkeling tours leave from various beach locations and include gear, pictures from the tour, a dive map, and a fish ID card.
And don't forget the most quintessential summer water activity: fishing. Fishing Headquarters in Fort Lauderdale is offering two-for-one deals for regular adult tickets on a four-hour drift fishing trip on weekdays. For an even longer day out at sea, Sport Fishing Charter is offering 20% off fishing trips that last four, six, or eight hours.
If it's gators you're in search of, head west to Weston for an airboat ride at Sawgrass Recreation Park to experience the Everglades. Or, to experience a little bit of everything, a tour through Fort Lauderdale's waterside mansions and yachts against the backdrop of music.
Everglades Holiday Park Map
Broward County Everglades Park
OUT Holiday Park
Broward County Holiday Park is a multi-user park; recreational users are air-boaters, anglers, birders, campers, equestrians, hikers, bikers, kayaks, canoeists, power boaters, picnickers, tourists, scouts, and photographers. Many such users are involved in organizations such as Florida Trail Riders, International Game Fish Association, Broward County Airboat, Halftrack, and Conservation Club.
To achieve the optimal public recreational experience at Holiday Park in the Everglades, Broward County collects information related to Broward County Holiday Park to develop an image of the optimal public recreation opportunities for the area. The vision must reflect the recreational needs of residents and visitors and recognize environmental and regulatory constraints. Keep the history and heritage and historical educational opportunities sustainable. A statement from Broward County when they took it over, as of the date, they have made it a money-making airboat ride for tourism with little to NO effort for the locals.
What are you waiting for?
We also have great deals available on the following lakes that match your search criteria.