Lake Underhill is a lake in Orlando, Florida, in Orange County. Lake Underhill, Florida, is a quaint fishery covering 147 acres and home to all our most popular freshwater fish species, such as largemouth bass, bluegill, and hybrid striped bass. This beautiful lake is a part of the "fab five" best fishing spots in Central Florida. Lake Underhill is essentially a hidden Central Florida treasure for catching trophy largemouth bass.
Its conveniently located near downtown Orlando so there is always something to eat, drink, and do when visiting this part of Florida.
The Lake Underhill area is full of diversity, excitement, and, even more importantly, incredible bass fishing!
Lake Underhill Bass Fishing
Lake Underhill is part of the "Fab Five," along with Lake Ivanhoe, Clear Lake, Turkey Lake, and Starke Lake. These five lakes are considered to be the best fishing lakes in Orlando. Lake Underhill is a good bass fishery with an excellent reputation for having many giant trophy bass. This Central Florida lake receives very little pressure allowing its largemouth bass to thrive and grow to reasonable sizes. However, it receives low fishing pressure because Lake Underhill is not the most angler-friendly, meaning it's not the most accessible lake. The lake is right off the 408 by the Orlando airport, and catching bass is sometimes difficult because of the dense vegetation in the lake.
The dense vegetation along with the abundance of shad and shiners in Lake Underhill makes an optimal environment for the local largemouth bass to live long and prosper. Other fish species found here are hybrid striped bass, channel catfish, black crappie, and more.
Largemouth Bass
Orlando, Fl, is the ultimate freshwater fishing destination as it's home to some of the best trophy bass fishing in the world. Usually, when people think of Orlando, they think of Universal Studios, Disney World, and other major theme parks. However, visitors shouldn't miss out on the ultimate angling opportunity to fish for large bass at the center of the bass fishing capital during their visit. Lake Underhill is one of many Orlando lakes that live up to the big bass reputation. It also has decent numbers making it a well-rounded fishery throughout the year.
Technique
Anglers who attempt to fish Lake Underhill often have the most luck with shallow diving minnows and Gulp worms. Overall, any soft plastic lure or plastic worms should work, but it's best to use natural patterns.
However, livebait will always produce the best and most consistent results. The best live bait for anglers when bass fishing on Lake Underhill are Live Shads, especially if your fishing goal is to land a trophy.
Consider the Lake Structure
This primarily means the drop-offs at the bottom of lakes. An angler depends on the structure when it comes to bass fishing—the structure or topography of the lake influences where insects, baitfish, or crustaceans might dwell.
Top Targeted Fish Species
Bank Fishing
Lake Underhill is certainly a bass factory, but it's not the most accessible spot for bank fishing. However, if you can get through, under, and between the bridges are often great spots to cast.
Visibility
Unless you are fishing for carp, catfish, or other warm-water species, visibility plays a significant role. Excessive water clarity might spook the fish, particularly when the angler is looming above. So, clear water will only exacerbate your challenge as an angler. Cloudy days are your best friend. 
Hybrid Striped Bass
Hybrid stripers are a fish species of bass crossed between a white bass and a striped bass. They are a hard-fighting, fun species to fish for and are found in most Orlando, Fl waters. The best of the Fab Five lakes to catch hybrid striped bass on is Clear Lake; however, they can be found in Lake Underhill and other Orlando lakes as well. Since stripers are found in both freshwater and saltwater areas, they will usually eat a wide variety of baits.
The best live baits for hybrid striped bass fishing are shad, herring, eels, crabs, and squid. The best lures for anglers to use when bass fishing for hybrid stripers are crankbaits, spoons, needlefish lures, and soft plastics. Topwaters are among the favorites when bass fishing for hybrids because they will chase then explode upon the bait multiple times. The Rapala skitter walks often produce very well here.
The Rest Of The Fab Five
The Fab Five crew of Orlando, Fl, Lake Underhill, Lake Ivanhoe, Clear Lake, Turkey Lake, and Starke Lake are the most recommended bodies of water that the locals recommend.
Lake Ivanhoe is in downtown Orlando and is a fishery where seeing an 8-10 pound largemouth bass is common. Anyone who knows how to catch bass and the best bait for largemouth bass or is on a charter with an experienced guide will have a good chance of landing their next personal best fish here. But, even if you aren't out there chasing giants, this lake has good numbers to provide constant action.
Clear Lake is all about the stripers, primarily because of the abundance of shad. The environment on this lake is perfect for the hybrids to thrive after being stocked by local hatcheries.
Turkey Lake has been featured multiple times in Bassmaster magazine. It's only a few minutes from the city and has a fishing pier and fish feeders to attract the fish closer to shore. Turkey lake also has beautiful parks, nature trails, and plenty of pavilions for picnicking.
Starke Lake is known as a "bass factory" to many anglers because it produces large numbers of largemouth bass. The numbers at this lake make it easier for a new angler to catch some. In addition, this lake is located near Universal Studios at Lakeshore Park, offering a fishing pier, a two-lane boat ramp, and outdoor bathrooms.
Lake Underhill Park
Lake Underhill Park is the neighborhood park covering 8.8 acres on the southern banks of the lake. This is the perfect place for boaters, bird watchers, exercisers, and anybody who wants to explore nature.
The park has easily accessible boat ramps and a .75 mile trail equipped with multiple fitness areas. The loop trail near the lake is about 1.3 miles around, including the bridge part. The Lake Underhill path goes through the park and then continues to connect Festival Park, Orlando Skate Park, West Lake Under Hill Park, Colonel Joe Kittinger Park, and Park of the Americas.
Classic Playground Activities
Lake Underhill is an extremely family-friendly area. For anyone traveling with kids, they are going to have a blast as they play on giant slides, see-saws, pint-size zip-lines, monkey bars, swings, and more.
Great experience
★★★★★
"
Lake Underhill is part of Orange County and downtown Orlando and one of the best urban lakes in hte area in Florida. Living near Lake Underhill offers residents an urban suburban mix feel and the opportunity to fish without travel.
"
Lake Underhill Review
★★★★★
"
A clean, quiet and organized neighborhood a round Lake that offers a lot for its residents, activities places to eat and places to hang out.
"
CLICK HERE TO WRITE A REVIEW
Area Things to Do
Lake Underhill is a great choice for planning out your next vacation. Here, you can enjoy a trip with your family or have fun with your friends. Even if it is just a weekend getaway, spending some time around Lake Underhill is a great idea. 
Apart from the famous theme parks, there is a wide range of attractions close to Lake Underhill for you. So, you can check out the exotic wildlife, dance performances, architecture, and historical sites. 
Several Activities to Choose From
Lake Underhill is a versatile holiday destination as it allows you to relax and explore new things. When you visit the lake, you will also be able to try out different sports and outdoor activities. Like every other lake, it has something unique to offer. 
Apart from fishing and swimming, which you can do on different types of boats, you can explore water skiing or kayaking. Also, you can hike in the nearby woods. 
Enjoy Fresh Fish You Catch
One of the best things to do in a lake is catching your fish and enjoying a fresh, flavorsome dish. Apart from having a lot of fun, you will enjoy getting something to cook with your family and friends.
We also have great available lakes in the following areas that match your search criteria.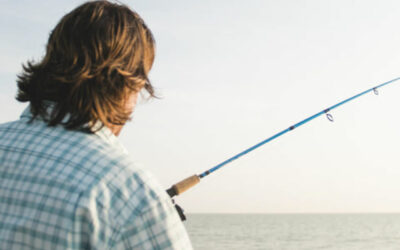 Are you the type of angler that is always searching for a new fishing adventure? Look no further than Lake Guntersville, a renowned fishing destination in the heart of Alabama, with a surface area of 69,100 acres of high-quality fishing waters. To make the most of...
read more