The best Lake Erie fishing charters aren't just there to take you out on the water; they're responsible for providing [...]
What brings people to Fellsmere Florida? Its not white sand beaches, or a vibrant nightlife. Yeah, none of that. Fishing [...]
Harris Chain Fishing Update The Harris Chain of Lakes is still open for fishing. We are open but are not [...]
Resent Lake Okeechobee Fishing Reports


| Lake Okeechobee | Lake Istokpoga | Holeyland WMA | Stick Marsh |


Lake Okeechobee Fishing Guides
You can read more about our Lake Okeechobee bass fishing guides by visiting websites at
Okeechobee Fishing Guide
or
Lake Okeechobee Bass Fishing

Click below on the region of the map you wish to find other fishing reports!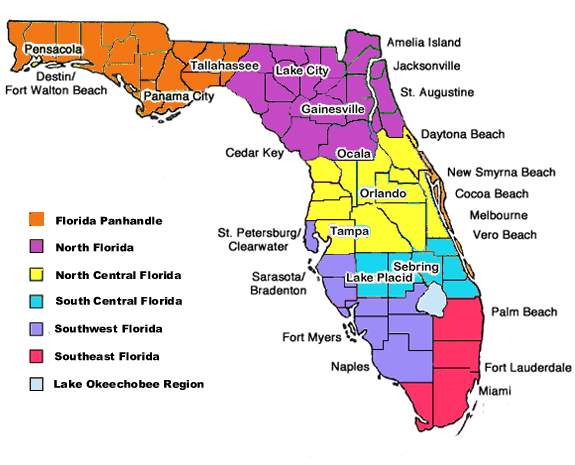 Click below on the region that you wish to find a fishing guide!
Southeast | Southwest | Okeechobee | Central | North | Panhandle

Return to Fishing Reports Main Page Additional information on Okeechobee and Lake Okeechobee Fishing . Our Okeechobee bass fishing guides have been the highest rated and most prestigious Lake Okeechobee bass fishing guides since inception, written up in Forbes as "Florida's #1 Rated Urban Anglers" and now accredited as the official guide service of NASCAR. Featured in many TV show should as North American Fisherman, ESPN and others. Please check out our video page of the website to see our shows. This is all due to the quality of the service and vast repeat customer base we attract. We have built our business on years of customer satisfaction, and we continue to achieve the highest standard in the Florida freshwater fishing industry.