Lake Rating:
Lake Rating - Read customer reviews of lake, click to read
Fairview Lake is a reservoir in Pike County, Pennsylvania, in the United States, located just south of Lake Wallenpaupack near Tafton. Other names for Fairview Lake include Arthur Lake, Jones Lake, and Lake Arthur.
Fairview Lake is known for being among the top quaint fishing destinations in the state. Many anglers travel here to fish Fairview Lake itself or experience the known Lake Wallenpaupack nearby. The most popular catches here are largemouth and smallmouth bass. However, these lakes are filled with many other popular fish species, including rainbow trout, brown trout, walleye, perch, and more. The lake is surrounded by beautiful vacation homes and campgrounds offering excellent shoreline fishing.
Fairview Lake PA Fishing
Fairview Lake is a natural lake renowned for being an excellent swimming and fishing spot in Pennsylvania. This promised lake is situated in the Palmyra Township and is a prime fishing area for species like Largemouth bass, Chain pickerel, and Smallmouth bass. In addition, anglers can also catch Walleye and Rainbow Trout in this lake.
The lake covers 192 acres and measures 48 feet in depth in the deepest parts. It also features a ridge that runs through its middle with a depth of only 3 to 5 feet, one of the most distinctive landforms in Pennsylvania.
Besides fishing, the lake is also an excellent boating area for guests. Gas motors are allowed in Fairview Lake. 
Wallenpaupack Sports Shop has you covered if you need fishing equipment while you aren't on a charter. The shop will provide any equipment you need for a day outdoors. Anyone over 16 needs a PA fishing license.
Top Targeted Fish Species
Lake Wallenpaupack
Lake Wallenpaupack is a close-by neighbor located less than 15 minutes from Fairview Lake and is one of the top fishing spots for some of the most popular game fish in the US.
The waters of this fishery are breathtaking and home to many sought-after sport fish. Smallmouth bass fishing is what most people think of when it comes to Lake Wallenpaupack, but it's also home to large mouth bass, walleye, yellow perch, pickerel, rainbow trout, channel catfish, and numerous panfish.
Lake Wallenpaupack fishing charters primarily target its hefty smallmouth bass, but each section of the reservoir has its specialties. The south end of the lake is best for bluegill and largemouth bass. The north end is best for striped bass, walleye, and smallmouth bass. The Central section is best for calico and perch.
Lake Wallenpaupack is a top freshwater fishing destination for the whole family to experience, providing some of the best fishing charters the US offers. Your local Pennsylvania fishing guide will always take you to whichever area is best based on time of year and conditions; having these top lakes near each other increases the chances for visitors to catch their personal best!
Smallmouth Bass Fishing
Lake Wallenpaupack and Fairview Lake are known for their hefty smallmouth bass. Anglers travel from around the world to Pennsylvania to experience these scenic areas to take on the stubborn and robust smallmouth bass. However, the best time to experience a smallmouth bass fishing charter in Pennsylvania is in the summer. Smallmouth bass generally spawn starting in late May when water temperatures reach 60 degrees Fahrenheit.
Smallmouth bass will often attack anything that moves, so anglers can catch smallmouth bass on almost any lure that imitates minnows or crawfish. The giant smallmouth bass prefers spinners and jigs with willow leaf blades, usually striking these lures hard. While on a fishing charter, anglers can land a PA smallmouth with various methods, with fly fishing and spinning gear being the most common. Fairview Lake smallmouths are highly regarded for their strong topwater fighting capabilities once hooked.
Anglers can catch smallmouth bass throughout the day, with morning and dusk being peak times.
PA Fishing Tips
Pennsylvania has some excellent bass fishing, and Fairview Lake Pa doesn't fall short of these expectations, however, finding and landing these PA fish takes some practice. Our team of local fishing experts have put together their top tips based on years of experience to help anglers increase the number of catches per fishing trip.
The best times to fish in Pennsylvania vary based on the time of year. For example, the daytime is best during the spring and fall; early morning or late evening are best during the summer.
Smallmouths
The most effective bait for smallmouths are minnows, crayfish, hellgrammite on a jig head, or light wire hook. Anglers may drift on the bottom or under a bobber. The best lures to use are crankbaits, spinners, bucktail jigs, and topwater poppers. The best color choices are brown, motor oil green, black, or shad.
Largemouths
Largemouths can be found in a wide range of areas and conditions, but generally, they prefer the weedy regions that provide a lot of structure for them to ambush prey. The best bait choices are large minnows or crayfish. The most effective lures tend to be jigs, plastic worms, and crankbaits in black, brown, or purple and green.
Trout
Brook, Brown, and Rainbow trout all call Pennsylvania waters home. They can be found in cold clear lakes, rivers, and streams. The most effective bait for trout are minnows, salmon eggs, and worms. Small crankbaits and spinners are generally the most effective lure options.
Great spot on Fairview
★★★★★
"
We had a great stay on Fairview Lake this Feb. We went to middle of lake and caught some nice fish down deep. The lake itself was perfection as always and the surrounding properties offer stunning views.
"
Fairview Lake Campgrounds
If you are up for some great adventure outdoors, Fairview Lake Pa, has you covered. There's no better place to enjoy the numerous campgrounds with great amenities and activities with your friends and family. Some of these campgrounds include:
Wilsonville Recreation Area
Wilsonville is a beautiful campground located minutes from Fairview Lake. This area has tons of things to do, provides luxurious accommodations for its rentals, and even has a children's play area, a swimming beach, and a new two-mile lake trail. In addition, the laundry room will save you the headache of dealing with a considerable laundry load after your vacation.
Lake Moc-A-Tek Campground
Lake Moc-A-Tek Campground offers RV campsites, tent campsites, and cabin rentals. In addition, the campground is close to many amazing things to experience, such as Lake Wallenpaupack, Nature trails, specialty shops, local farms, and county fairs.
The campsite has picnic tables and fire rings for each of the cabin rentals. There are also water faucets, a bathhouse, a camp store, and a game room.
Ironwood Point Recreation Area
Ironwood Point is a beautiful area situated right on the heart of Fairview Lake and in proximity to great attractions.
Ironwood is well maintained and has valuable amenities clean showers, restrooms, laundry facility, camp store, wi-fi spots, picnic tables, and fire rings.
The Ironwood campground is located right on a lake, so fishing is one of their main attractions. Visitors can catch smallmouth bass, largemouth bass, rainbow trout, and more right from the property.
Aside from its excellent fishing, the lake also provides kayak, canoe, boating, and jet-skiing opportunities.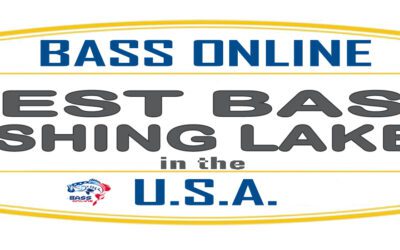 Whether you consider yourself a new angler who is bravely testing the waters into an adventurous hobby or a certified fisher in quest of...
read more
Fairview Lake Things To Do
Fairview Lake Pa is full of attractions and outdoor adventures for the whole family to enjoy. There will never be a dull moment from endless fishing spots, cabins rentals, boating, waterparks, nature parks, and animal encounters.
Claws N Paws Wild Animals Park
Claws N Paws is undoubtedly a place for animal lovers to check out near Fairview Lake Pa. This place is conveniently located in Fairview, PA, and provides an adventure for kids and adults with numerous personal encounters and activities. They offer a chance to meet tortoises, parrots, giraffes, and more. Apart from the meetings, they have dozens of other species to visit, picnic tables, and a snack bar.
Costa's Family Fun Park
Located near Lake Wallenpauk and Fairview Lake, Costas Family Fun Park offers activities such as bumper boats, mini-golf, go-karts, water slides, laser tag, a driving range, batting cages, many dining options, and ice cream shops. There's an endless selection for guests regarding thrilling family fun.
Promised Land State Park
Promised Land is a favorite state park near Fairview Lake that carries a tyranny of things to do for kids and adults. There are hiking trails and boats that are available seasonally. There are also two lakes and numerous small streams, adding to the scenic beauty and incredible fishing.
The park also has rustic cabins and camping spots. In addition, people can explore the beautiful forest full of thriving oak, maple, beech, and hemlock trees.
What are you waiting for?
Nearby Fairview Lake Pa Destinations
We also have great deals available on Fairview Lake Pa and the following lakes that match your search criteria.