Blue Ridge Rating:
Blue Ridge Rating - Read customer reviews, click to read
Complete Guide to Fishing Blue Ridge Area
Georgia is known for its stunning parklands and the unparalleled beauty of its many lakes and rivers. Perhaps one of the gorgeous spots in all of Georgia, though, is the city of Blue Ridge, a mountain town in the northern part of the state. With a bustling cultural community, the city is also near the famous Chattahoochee River.
Fishing in Blue Ridge Ga is an experience not to miss: the city is home to some of the most popular fishing spots in the state, notably Blue Ridge Lake (ideal for bass anglers) and Lake Toccoa (ideal for trout fishing). It's known as the trout capital of Georgia! Here's our guide.
Anglers Fishing Tips
Lake Blue Ridge is a must-visit for anglers who love to catch spotted and smallmouth bass. Lake Blue Ridge is a bountiful, year-round reserve of monster trophy smallmouth, some of the hardiest fighting bass in America.
You'll also find walleye, yellow perch, white bass, and largemouth bass in Blue Ridge Lake, where the magnificence of the Blue Ridge mountains around you will have you wishing you had been there sooner. There are more than a few options to entertain yourself and your family while at Blue Ridge Lake!
Popular Nearby Blue Ridge Fishing Locations

Instant Confirmation

  Angler's Top Choice

FREE Cancellation
Best fishing if my life
★★★★★
"
While the fish cooperated on this trip, it was being able to fish different spots and learn new methods that will bring me back. We had a great time on the water.
"
Fishing Trip
★★★★★
"
A lifelong friend and I went out today and were very impressed. I fish 4-5 days per week so I think I have a good read on Captains. We will be booking with Bass Online in the near future!
"
Ture Captain
★★★★★
"
Despite being a very windy day, we caught a large variety of fish. Captain was extremely helpful and very knowledgeable of great spots to hit. You couldn't ask for a nicer guide. He made sure we had the best possible day on the water. We would give him 8 stars if we could.
"
CLICK HERE TO WRITE A BLUE RIDGE GA REVIEW
Trout Fishing and Fly Fishing Near Lake Blue Ridge
As the region's largest water body, Lake Blue Ridge is home to a healthy and thriving gamefish population. But if it's trout fishing you're after, the rivers and creeks of this Georgia gem will probably serve your needs much better.
Dozens of river and stream access points in and around Lake Blue Ridge will satisfy any trout fishermen interested in trout fishing in Blue Ridge Ga. Stocked by the Chattahoochee National Fish Hatchery, the lakes and trout streams produce over 1 million trout annually, making this a prime fishing destination.
Rainbow trout is the fish stocked most by the incubator in Lake Blue Ridge, but brown trout are also found. If you're an experienced fly fisher, the wild trout swimming in these streams and rivers also makes for an unforgettable fly fishing experience.
Although the Toccoa River tailwaters are the best spot for fishing near Lake Blue Ridge, there are other trout streams and hotspots here that anglers love, such as Blue Ridge Dam Canoe Access, Curtis Switch, Tammen Park, and Horseshoe Bend Park. Many of these places offer other activities, accommodation options, and picnic pavilions.
The Toccoa River
While we're on trout fishing, it would be criminal to leave out the Toccoa River, considered one of the best fishing spots by many.
Ask any North Georgia angler to point you to the best fishing spots near Blue Ridge, and they will most likely include the Toccoa River in that list. An hour's drive away from great trout fishing Blue Ridge, the Toccoa River is home to a strong and large population of heavy, big trout fish, including the brown trout and even the brook trout sometimes.
While most trout in the Toccoa River is between 10" and 14" long, some are as long as 26". So anglers into trophy fishing might find what their heart seeks at the Toccoa, especially in the lower Toccoa River.
Top Targeted Fish Species
Lake Nottely
Spanning 4,180 acres, the crystal-clear and intensely deep Lake Nottely is a Tennessee Valley Authority (TVA) lake that boasts a great shoreline of 106 miles. A favorite of anglers, boaters, and jet skiers, Lake Nottely, has public boat ramps and marinas, offering anglers multiple access points.
The Poteete Creek Park, which Union County maintains, has boating ramps, a gorgeous white sand beach where you can go swimming, access to a lake, and a campground. It's also conveniently located only 30 minutes from Blue Ridge.
Lake Nottely is a decidedly fertile water body, carrying lots many bass species. Many other gamefish species are also found here, such as catfish, rainbow trout, crappie, striped bass, sunfish, and hybrid stripers. No wonder northern Georgia fly anglers consider this a fly fishing haven!
Lake Chatuge
Another TVA reservoir for great fishing close to Blue Ridge is Lake Chatuge, created during the Chatuge Dam construction, completed in 1942. If you enjoy bass fishing, you absolutely must visit Lake Chatuge.
It is home to many bass species, including spotted, largemouth, hybrid, and striped. You'll also have fun catching bream, catfish, and crappie outside of bass.
Lake Trahlyta
Another reservoir in Union County, Lake Trahlyta, is located in Vogel State Park near Blairsville, Georgia, only 40 minutes from Blue Ridge. The lake, named after Princess Trahlyta of the Eastern Band of Cherokees, is stocked periodically with 5,000 trout every season.
The amounts of bass and bream are limited but don't be surprised if you bag an impressive bluegill or largemouth bass when you catch fish here.
Not only is fishing allowed year-round at Lake Trahlyta. Paddle boating and swimming facilities are also available. Similar to Lake Allatoona at certain times of the year.
Local Blue Ridge Fishing Guides
Meet the team of
Blue Ridge Fishing Guides
, we know the best spots, baits, and techniques to give you the greatest fishing experience in the Blue Ridge area.
Fishing License Requirements on Fishing Charters
You don't need to purchase a fishing license for saltwater fishing charters, as the captain's license covers you. This goes for both inshore and offshore fishing charters. For freshwater fishing charters, all non-residents over age 16 need a freshwater license, and residents between 16 and 65 need a freshwater license.
Lake Winfield Scott
Lake Winfield Scott, around which the Lake Winfield Scott Campground is centered, offers year-round recreation opportunities, including boating, fishing, swimming, camping, picnicking, and hiking. The lake, which measures 18 acres, is divided into a south loop and a north loop and contains trout, catfish, bream, perch, and bass for an unforgettable fishing adventure.
Although you can go fishing at Lake Winfield Scott any time of the year, the swimming beach and campground are only open from mid-May through October. Only electric motors are allowed on this lake.
Allatoona Lake
No serious angler in Georgia has missed out on fishing in the Allatoona Lake, and neither should you! Located about an hour from Blue Ridge, the Allatoona is housed cozily inside the Red Top Mountain State Park. This 12,000-acre lake boasts a beautiful shoreline 270 miles in length, which also runs into Acworth Beach.
You'll quickly find crappie, catfish, trophy bass, and bluegill at Allatoona. The picnic facilities are also quite impressive here, attracting many visitors year-round, whether they like fishing or not.
Lake Burton
Lake Burton is a Georgia Power Co. reservoir located about an hour and a half away from Blue Ridge. If you're a bass angler, you'll love this place; you'll have access to many excellent reservoir trout, spotted bass, largemouth bass, redear sunfish, bluegill, grass carp, and white bass.
Carters Lake
Located in the Murray and Gilmer Counties of north Georgia, the 3,200-acre Carters Lake is the deepest of all of Georgia's reservoirs, at an average depth of 200 feet, going down to 450 feet in some places.
Any bass angler worth his salt knows about the spotted bass at Carters Lake, but you'll also find trophy striped bass and trophy walleye while fishing here. Carters is a Corps of Engineers impoundment, meaning there are no residential buildings, private docks, or other private property along its shore.
Conasauga River
Only an hour's drive from Blue Ridge, the Conasauga River is 93 miles long and houses 90 species of fish and 25 freshwater mussel species. Here, you'll find smallmouth buffalo, carp, channel catfish, redhorse suckers, bluegill, longear sunfish, redear sunfish, spotted bass, redeye bass, black crappie, largemouth bass, and freshwater drum.
Common fish species in this river include carp, redeye bass, redbreast sunfish, bluegill, redhorse suckers, spotted bass, channel catfish, longear sunfish, redear sunfish, largemouth bass, black crappie, smallmouth buffalo, and freshwater drum.
Hiking enthusiasts are also bound to love the Conasauga, so if that sounds like you, remember to bring your hiking shoes, too, because you don't want to miss out on the river trail!
Noontootla Cottage
And finally, beyond fishing Blue Ridge, you should consider staying at the Noontootla Cottage if you want an unforgettable mountain trip. Situated near Noontootla Creek, this beautiful cottage is an ideal staycation spot between fly fishing sessions at the creek.
At Noontootla Creek, your angler heart will be filled with joy to find wild, brown rainbow trout. However, note that this is a catch-and-release creek with only artificial lures, although you can hold on to one trout up to 16 inches long.
Final Words
Wherever you go fishing in Blue Ridge GA, the great fishing options are bound to enthrall you, but fishing in Blue Ridge is undoubtedly a standout experience. Before you set out for fishing in Blue Ridge Ga though, ensure you have a Georgia fishing license for Blue Ridge. Research and find the best fishing spots near you, and good luck, and have fun!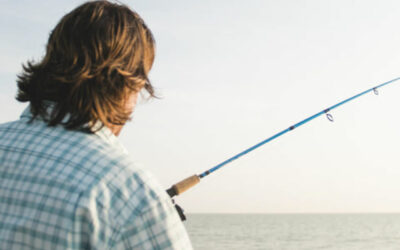 Are you the type of angler that is always searching for a new fishing adventure? Look no further than Lake Guntersville, a renowned fishing destination in the heart of...
read more
Questions? Feel free to call us, Email us or use the chat us to speak to one of our specialists.
Questions? Feel free to call us, Email us or use the chat us to speak to one of our specialists.
Questions? Feel free to call us, Email us or use the chat us to speak to one of our specialists.
What are you waiting for?
Nearby Destinations to Fishing in Blue Ridge GA
We also have great deals available when fishing in Blue Ridge GA, and additionally the following cities that match your search criteria.