Fishing in Blairsville Ga
Blairsville Rating:
Blairsville Rating - Read customer reviews, click to read
Complete Guide to Fishing in Blairsville Ga
5 of the Best Spots for Fishing in Blairsville Ga
As any Southern angler knows, one of the best places to fish in America is one of Georgia's many State Parks, where trout fishing, fly fishing, and bass fishing are all popular activities. In the midst of towering mountains, warm water streams, reservoirs, lakes and rivers are all brimming with gamefish. Not to mention, the pristine natural beauty of these parks is unparalleled.
Fishing in Blairsville Ga is particularly enjoyable in the winter and summer, thanks to the unspoiled water bodies, including the 18-acre Lake Winfield Scott and the 4,180-acre Lake Nottely, which also offers numerous recreation options like swimming, boating, picnicking, hiking, and camping throughout the summer months.
Here are the best spots for Blairsville GA fishing, below.
Popular Nearby Blairsville Fishing Locations

Instant Confirmation

  Angler's Top Choice

FREE Cancellation
Fishing in Blairsville Reviews
Great experience!
★★★★★
"
Had a great time in Blairsville Ga fishing. The captain knew all the spots where the fish were biting and was there to help us with tips and tricks. A real down to earth guy and easy to start a conversation with. I would definitely go out on his boat again. Thank you for a great day of fishing.
"
CLICK HERE TO WRITE A BLAIRSVILLE GA REVIEW
1. Blue Ridge Lake
Thrumming with Native American lore, the ancient and incredibly beautiful mountain town of Blue Ridge is home to Lake Blue Ridge, which is a year-round reserve of monster trophy smallmouth bass, one of the toughest fighting fish in America.
At Lake Blue Ridge, which is only half an hour away when you are fishing in Blairsville Ga, you'll also find smallmouth and spotted bass as you cast your rod surrounded by the serene and picturesque mountains and trees.
If you prefer angling for trout instead, you'll be more than happy with the dozens of stream and river access points in and around Lake Blue Ridge. Here, thanks to the stocking of the Chattahoochee National Fish Hatchery, over 1 million rainbow and brown trout are produced year-round in this region.
Favorite Lake Among Locals
For enthusiasts of fly fishing, the wild trout are an unforgettable catch, too. Other trout hotspots include the Horseshoe Bend Park and the Blue Ridge Dam Canoe Access, among others.
2. Lake Nottely
If you're in Union County, missing out on Lake Nottely fishing is simply not an option. The crystal-clear, seemingly endlessly deep Lake Nottely spans a proud 4,180 acres, housing lucrative gamefish species like rainbow trout, catfish, striped bass, catfish, hybrid stripers, and sunfish. One of the Tennessee Valley Authority (TVA) lakes, the unforgettably Lake Nottely has a 106-mile-long shoreline.
At Lake Nottely, enthusiasts of fishing, jet skiing, and boating will all find something to love, thanks to the public boat ramps and marinas offering several access points. Lake Nottely fishing spots are in abundance, making it a favorite spot for anglers.
But Lake Nottely is also a swimming lake, with a wonderful diving spot near the Nottely dam. Finally, cabin rentals near the Nottely make Lake Nottely an ideal recreation destination when fishing in Blairsville Ga.
Top Targeted Fish Species
3. Lake Trahlyta
Residents of Blairsville should consider themselves extremely lucky, being in such close proximity to Lake Trahlyta, on which is located the Vogel State Park, a pride of north Georgia. Stocked periodically with 5,000 trout every season, the Trahlyta is also home to bream, bass, largemouth bass, and bluegill. Here, year-round fishing is allowed for endless fishing fun.
There are a number of family activities at Vogel, including swimming and paddle boating, mini-golf, hiking trails, and swimming beach access. If you don't have a fishing license, you can buy one on-site, as well as bait and fishing poles. This is the perfect location for a trip with friends and family, too.
4. Lake Burton
After Lake Nottely, Lake Burton is one of the must-make trips. The Burton spans 2,800 acres and is a popular destination for fishing, skiing, and boating in North Georgia. It has its own boat dock and ramp, and a fish hatchery that releases trout into the lake. Anglers will also find largemouth bass, redear sunfish, white bass, and bluegill here.
Situated on the shores of the gorgeous Lake Burton, Moccasin Creek is surrounded by the gorgeous mountain range of north Georgia. Despite its elevated position, however, the space is quite flat, allowing for easy navigation by vehicles as well as kids' bicycles. When fishing in Blairsville Ga, if you're over 65 years of age, have a child who is 11 years or younger, or have a Georgia disability fishing license, you'll have full access to a fishing pier over the creek, which is filled with trout. If you want to stay overnight, the campground is a great place to do that.
Local Blairsville Fishing Guides
Meet the team of
Blairsville Fishing Guides
, we know the best spots, baits, and techniques to give you the greatest fishing experience in the Blairsville area.
Fishing License Requirements on Fishing Charters
When fishing in Blairsville Ga you don't need to purchase a fishing license for saltwater fishing charters as the captain's license covers you. This goes for both inshore and offshore fishing charters. For freshwater fishing charters, all non-residents over age 16 need a freshwater license, and residents between 16 and 65 need a freshwater license.
5. Don Carter State Park
Don Carter State Park is one of the most popular spots for fishing in Blairsville Ga, and for good reason. The banks of the park border Lake Lanier, which is Georgia's largest lake with a 700-mile shoreline.
Anglers can access the lake through any point on the shoreline (except for the beach area), and can also use one of the many piers and docks. Here, smallmouth bass, largemouth bass, striped bass, bluegill, spotted bass, and crappie are available in abundance, so it's a great place to satisfy an angler's heart.
And, during the peak season (which is from early March to Late November), you can also rent equipment for paddling, kayaking, or aqua cycling for a fun and memorable experience with friends and family. Swimming and boating are allowed in the winter months. If you wish to stay overnight, that's possible too, thanks to the campground and on-site cabin rentals.
Final Words
Fishing in Blairsville Ga is a must-have experience for any passionate angler. From the Nottely to the Trahlyta to the Burton and the magical mountains, it's just a magical place!
Just remember to keep your Georgia fishing license handy with you, then find a fishing spot near you and carefully check the rules and guidelines of any park you wish to visit at the Georgia Department.
We hope this guide was helpful. Have a wonderful time, and if you are down South, be sure to check out Lake Seminole in Georgia as well, if out on the west coast around Stockton, check us out!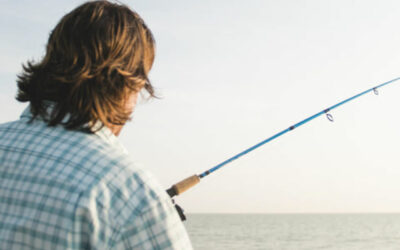 Are you the type of angler that is always searching for a new fishing adventure? Look no further than Lake Guntersville, a renowned fishing destination in the heart of...
read more
Questions? Feel free to call us, Email us or use the chat us to speak to one of our specialists.
Questions? Feel free to call us, Email us or use the chat us to speak to one of our specialists.
Questions? Feel free to call us, Email us or use the chat us to speak to one of our specialists.
What are you waiting for?
Fishing Blairsville Ga also has great deals available in the following cities that match your search criteria.