Lake Rating:
Lake Rating - Read customer reviews of lake, click to read
Fishing in Blue Ridge Lake GA
Lake Blue ridge fishing is one of the main attractions in this region. From rare fishes like Largemouth bass, Rainbow trout to relatively common ones like Largemouth bass, White Bass, Walleye, Yellow Perch- you'll find all sorts of fishes in this lake. If you're lucky you might also find fishes like rock bass, red ear sunfish, green sunfish, bluegill, spotted sunfish, warmouth, Spotted bass, Brown Trout, etc here.
The Blue ridge lake is quite famous for finding rare fishes, so angling enthusiasts often explore deep into the lake in search of them. The White bass, smallmouth bass, and Trouts are mostly the reason why people come to fish in this area. The 65-mile long shoreline surely helps fishing experts to pick a spot of their own and look for fish. Finding beautiful fishes like Yellow perch or Rainbow trout surely brings joy to the anglers out there.
Even if you didn't come prepared for fishing, you can always go to the nearby Blue Ridge Marina and rent all the fishing equipment that you require. They have several boat ramps to choose from- all you have to do is get deep into the blue ridge waters and find your preferred fish!
Blue Ridge Lake
If you're planning to visit Georgia anytime soon, visiting Lake blue ridge should be on the top of your list. From the magnificent aquamarine waters to the fascinating boat ramp- you're going to love it if you're into adventures. This very mountain lake is renowned for its natural beauty as well as the recreational activities it offers.
With an area of 3290 acres, the lake is colossal, to say the least. People come here for picnics, in search of adventures or just to enjoy the solace that the beautiful water provides. The lake area has camping facilities, boat ramps, public swimming features alongside a sensational marina.
The Blue Ridge Reservoir stretches over eleven miles with a shoreline of 65 miles. The reservoir falls under the jurisdiction of the U.S Forest Service and is close to the Chattahoochee forest.
Top Targeted Fish Species
How to Visit Blue Ridge Lake: Boatramps & Recreational Areas
There are a lot of things you can do when you come to visit lake blue ridge. Its surrounding area offers campsites, live music, a boat launch ramp, and picnic areas. But there's more to this lake- time for you to find them out!
Morganton Point Recreation Area
Morganton Point is one of the main recreation areas in the blue ridge reservoir area. This is basically the beach for children and the ideal place for families to enjoy the weekends. The place offers a picnic area, paddle-board rentals, a boat launch ramp, and many more. You can also rent kayaks and roam around the crystal clear aquamarine waters of lake blue ridge anytime you want from here. If you're interested in swimming, just take a pair of water shoes and hop in!
This area is open from April till October. It's quite easy to locate too! If you're a fan of kayak or pontoon boats or just want to have a fun time at the pebble beach- this is a fantastic place in north Georgia for you.
Blue Ridge Dayuse Area and Boat ramps
Blue Ridge lake has a very efficient day-use area maintained by the US Forest service. The best thing about this recreational area is that you get a lovely view of the whole lake and you get a free boat ramp from them. If you're a fan of quiet walks and fun bike rides, this might just be the place for you. People who prefer a mild, relaxing hike can also do it along the shoreline while the loop road in this area is also famous for quiet walking.
If you want you can rent Kayaks and paddleboards from them too. Overall, for an easy hike and for a fun, free boat ramp- you sure can give this place a go on your next visit!
Lake Blue Ridge Dam
The Blue Ridge dam is special for a couple of reasons. First, it is indeed one of the biggest dams in all of North America. Second, this dam over the Toccoa River is the reason why something as beautiful as the Blue Ridge lake was found. It's quite easy to find the place, and there's an information Kiosk in the dam, so you can get your answer to any question that you have.
Expectedly, the blue ridge dam has a recreational area with features like benches, picnic tables, and many more. You can find a beautiful view of the lake from the dam, and if you want you can go trout fishing or launch canoes and kayaks- whatever you like! The blue ridge dam is also handicap accessible.
The dam is now used for hydroelectric power production, and it produces a decent amount of hydroelectricity every day.
Lakewood Landing Boat Ramp
Lakewood Landing boat ramp is one of the several boat ramps that are maintained by the US Forest service. You can find this boat ramp on the north of Blue ridge lake. You can also go skiing and fishing from here, should you choose to do it.
Lake Blue Ridge Marina
When we say picturesque mountain lakes- Blue Ridge lake does come into our mind. But what's a mountain lake without a Marina? Yes, if your plan to visit the lake is just to have as much fun as possible, the full-service Marina here can satisfy your needs in every way possible.
If you want to spend a whole day in lake blue ridge, the Marina has some excellent plans for you. Here. you can rent a Kayak, Canoe, Bennington Pontoon boat, or even a paddleboard to spend some time in the calm, relaxing water. If you're planning to go camping in the lake levels, you're free to do that too- just get the necessary supplies from the Marina!
The place is a proud part of the Tennessee valley clean Marina campaign, and you can be a part of it too by keeping the area clean. Moreover, if you want a delicacy of food after a long day of kayaking or hiking- you can have good food from the Boat Dock Bar and Grill.
Great trip
★★★★★
"
We had an amazing time for a full day on the water. He was equipped with everything we needed and very knowledgeable. This trip I planned as a surprise for my dad and I and it did not disappoint!! He loves being on the water and chatting it up. Captain was experienced, knowledgeable of the local waters. He was patient and overall an excellent guide.
"
History of Lake Blue Ridge: Georgia's Picturesque Mountain Lake
The Lake blue ridge was formed back in 1930. The Toccoa River was flooding the nearby areas at times, and the Toccoa Electric Company made the Lake Blue Ridge dam soon after. Back then, this was the largest dam in all of Southwest, and people from all over the US came to see the massive dam. Needless to say, it resulted in the formation of lake blue ridge.
In 1939, the facility was purchased by the TVA (Tennessee Valley Authority) in order to produce hydroelectric power. Ever since then, numerous visitors from all over the world come to enjoy the beautiful sceneries of the lake.
Rounding Up
Lake blue ridge isn't just a normal lake beside the Chattahoochee national forest in Fannin county- it's much more than that. From the efficient Lake Blue Ridge Marina to the opportunity to catch fish like smallmouth bass or white bass- the Blue Ridge is indeed a fantastic place to spend your weekend alone or with your loved ones. Give this place in Georgia a try when you have the chance- you won't be disappointed!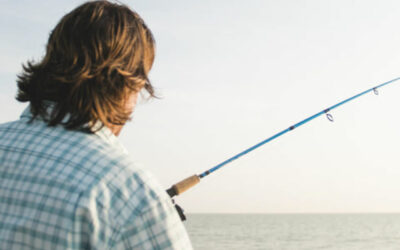 Are you the type of angler that is always searching for a new fishing adventure? Look no further than Lake Guntersville, a renowned...
read more
What are you waiting for?
We also have great deals available on the following lakes that match your search criteria.