Butler Chain of Lakes
★★★★★

based on

9

reviews.
Overall rating: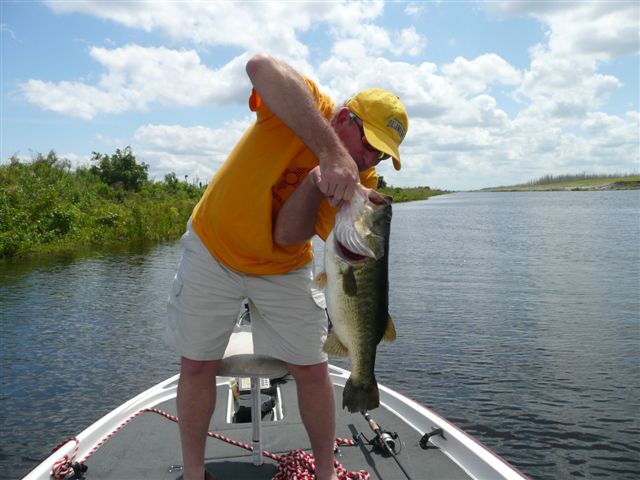 The Butler Chains of lakes (4,927 acres) are all very similar in that they are relatively deep for Florida lakes (20 - 40 foot holes), have abundant submerge vegetation and good largemouth bass fisheries. This 4,720-acre chain is made up of 11 interconnected lakes. Boat access is available only at one county ramp (Lake Isleworth just south of Windermere) and public bank access is almost non-existent. Orange County charges a launch fee at the Lake Isleworth ramp and the ramp is not open after dark.
The R.D. Keene ramp at Lake Isleworth (Butler Chain) costs per day or a year for use of the ramp.
Windermere Chain of lakes is known for its excellent largemouth bass fishing. Most successful bass anglers pay attention to the bottom contours of the lakes offshore structure where 4- to 5-pound bass are commonly produced. Live shiners free-lined over grass edges, humps, ledges, and drop‑offs adjacent to spawning flats is one method to consistently catch quality bass in the winter/spring (Try Lake Butler). Jigging spoons fished over deep-water humps can produce 50-fish days when the water gets cold and fish congregate tightly (Try Little Lake Down). Windermere chain also have relatively unknown and unstudied black crappie (speck), bluegill and redear sunfish (shellcracker) populations, but anecdotal angler reports and field observations indicate a fishery exists for all three species.
The Chain of Lakes was formed as a result of a typical Florida occurrence which is known as "karst topography". In this occurrence, limestone (found under the majority of Florida soil) is slowly dissolved by water to form sinkholes. A series of sinkholes formed over time created what is now called the Butler Chain of Lakes (aka. Windermere Chain). There are areas on these lakes that reaches depths of 50 feet and is believed to be the remnants of those old sinkholes which helped form this beautiful chain of lakes.
Searching Availability...
Butler Chain of Lakes Information:
Many celebrities call the Butler Chain of Lakes their home. Such people include the likes of Shaquille O'Neal, Ken Griffey Jr., and Tiger Woods, just to name a few sport stars. It is a nice place to fish where you can catch big numbers of bass with an occasional big fish, though just being on this Chain for the day is worth the trip.
Expect to see schooling fish almost twelve months out of the year. These schooling fish sometimes average 3 - 5 pounds, but in most cases are smaller. Carolina-rigging in depths of 8 - 30 feet is a great producer all year. If you enjoy topwater, this is where you'll want to be if you're looking for some fun.
Butler Chain of Lakes Reviews
Your knowledge, experience and expertise
★★★★★
"
I just wanted to say thank you again for a great mornings fishing. Your knowledge, experience and expertise put us way ahead of everyone else out on the lakes this morning, it wasn't lost on me that we caught so much more than anyone else on the water. Thank you also for your calm and patience with Alfie. 10 is an inquisitive and testing age, some days Alfie could try the patience of a saint. I will most certainly recommend you highly to anyone I know who is heading into the area, and sincerely hope that I (we) may have the opportunity to fish with you again. Many many thanks,
"
Awesome time!
★★★★★
"
Great trip with Captain Brent. He was well prepared for my son and I! Lots of great fish and fun - and learned some things about fishing to take home too.
"
Great Service - All around
★★★★★
"
From the initial booking process all the way through the trips, this was a top notch company. My husband and I went on this trip specifically to fish for certain species and was not disappointed.
"
Additional helpful links:
http://www.thebutlerchin.com/introduction.htm
http://butlerchainconservation.org/