Fishing in Birmingham Alabama
Popular Nearby Birmingham Fishing Locations

Instant Confirmation

  Angler's Top Choice

FREE Cancellation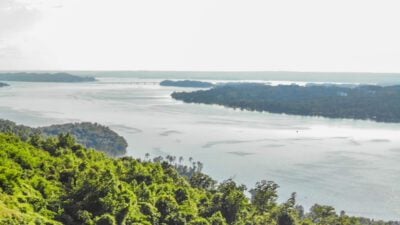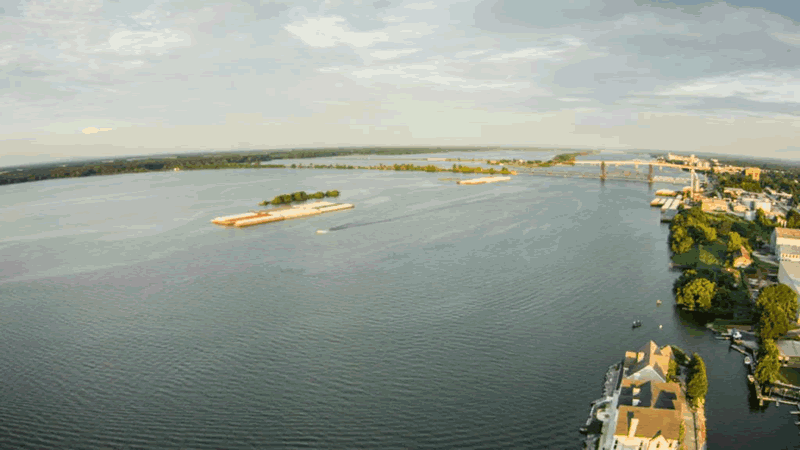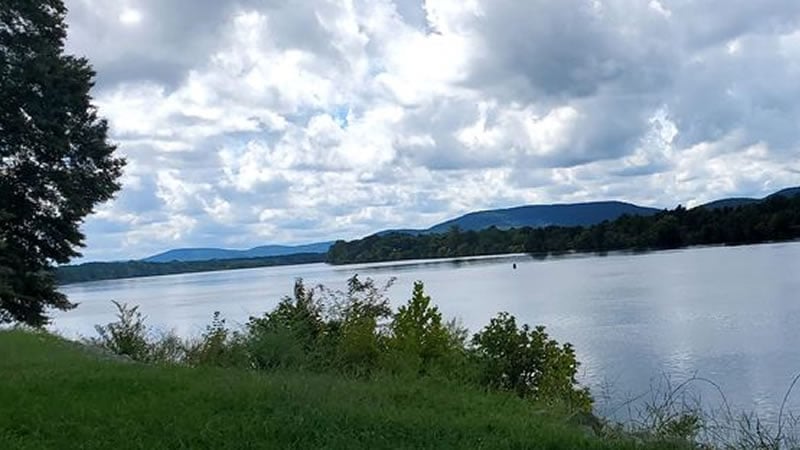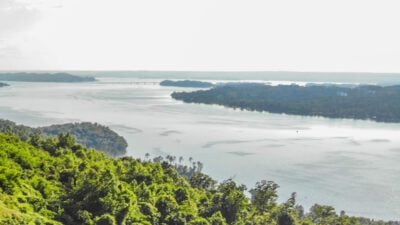 Situated in the Jones Valley, Birmingham, AL, is full of creeks, rivers, and parks that are suitable for fishing. The rivers flowing across the state offer anglers many opportunities to find the right fishing spot. 
The rivers and reservoirs are full of largemouth and smallmouth basses predominantly, but other fish species are found there, too, like stocked trout, crappie, brim, and more.
If you plan on visiting these Alabama lakes near Birmingham and trying your luck at fishing in the Alabama waters, you will find this article useful. We explored the best fishing spots near Birmingham and listed them below. Additionally, you will learn more about the fish species you can find nearby.
Best Spots for
Fishing in Birmingham AL
The climate for fishing in Birmingham, Alabama, is convenient, and there are several lakes near Birmingham, Alabama, you mustn't miss. Read more about them below:
Lake Purdy
When it comes to fishing in Birmingham, AL, Lake Purdy is the first stop – simply because it's only a 25-minute drive from downtown. Lake Purdy is a manmade lake built in 1993. It is home to many largemouths, spotted bass, and smallmouths – the bass family predominantly, but also you can find crappies, catfish, or breams. 
Along with the excellent fishing conditions in this lake, there are more reasons we like fishing at this lake. Firstly, if you're a foreign angler, you don't have to worry too much about the equipment because there are excellent fishing shops around if you forget something. Moreover, you have boat rentals for affordable prices, and you get to explore the lake and the surrounding area. 
Secondly, there are no private boats here, creating a healthy environment for the fish species and grow into quality catches.
Oak Mountain State Park
Usually, anglers lodging in Birmingham visit Oak Mountain State Park because it's only a 35 minutes drive from the city and because it features more outdoor activities.
Fishing-wise, there are three lakes at Oak Mountain State Park, Double Oak Lake, Beaver Lake, and Lunker Lake. All three lakes are stocked with largemouth bass, crappies, breams, and catfish. Mind that the fishing season is always open, but gasoline motor boats are strongly prohibited to prevent harmful chemicals from entering the lake. If you prefer fishing on a boat, you can do it on an electric boat.
Apart from fishing, swimming is also included in the package of this state park. Double Oak Lake's sandy beach is ancient and worth visiting this natural inheritance. Speaking of natural heritage, Oak Mountain state park has hiking trails to walk and enjoy the beautiful nature surrounding the park. They are appropriate for any age so that everyone can fully sense nature.
Ultimately, remember that golfing, biking, horse-riding, and camping are also available at Oak Mountain State Park. You can bring your friends and family and spend quality time in the beautiful outdoors.
Sipsey Fork
Moving to northern Alabama, about a 45-50 minutes drive from Birmingham, you will reach Sipsey Fork. 
This reservoir is home to many trouts. By many, we mean about 1,000 pounds of trout restocked every third Thursday in the month. There are some changes in the restocking, sometimes 1,100 pounds, and others 1,000. Be it as it may, 3,000 new trouts swim in Sipsey Fork every third Thursday of the month.
The rainbow trout family's environment is a product of water filtration. Namely, unprocessed water is withdrawn from the lake's depths and spun into two turbines that generate power in the powerhouse. However, the water that gets out is clear and always 70 degrees which is the perfect climate for trouts and provides anglers with convenient fishing conditions all year round.
However, you should know that fishing in this lake has a strict fishing policy. In a nutshell, it's a catch and release, which means culling the trout is strongly prohibited. 
Ultimately, the last reason we recommend Sipsey Fork is the fishing setting you will notice. Alabama Power Company, Trout Unlimited, and WFF projected excellent habitats for trouts by creating rocky areas and woody structures. 
Cahaba River
Moving from lake water structures to Cahaba River. Cahaba flows in the middle of Alabama, and it is one of the nearest river fishing opportunities to Birmingham. However, distance is one of many advantages of Cahaba River, aside from the fish population.
There are 135 fish species living in Cahaba River, including bream, bluegill, spotted bass, largemouth bass, crappies, and redear. If you're a fan of fly fishing, this river is one of the best places to test your skills. In fact, many anglers specifically come here to fly fish, and some of them have even conducted studies on the Cahaba River.
However, you should know that the Cahaba River is not recommended for motorboats or fishing by the shore. The flow of the river makes it simply beyond approach. You may use a canoe or kayak and avoid the trouble. 
Lastly, know that anglers fishing at Cahaba River need Alabama Fishing License. We will discuss the methods of achieving the Alabama Fishing License in detail below.
Georgetown Lake Park
If you drive south from Birmingham and take I-65 S, for only 15 minutes, you will reach Georgetown Lake Park.
The lake is not large, and there are no excellent conditions for boating, kayaking, or paddleboarding, but you can find a decent spot for some weekend fishing adventure. Georgetown Lake is home to largemouth bass, spotted bass, bluegills, and carp. Although visitors claim that the lake hasn't been restocked in ages on fishing forums, a significant number of fish can be found. 
Anglers usually pick the bank as their fishing spot; the target is a largemouth or a carp. These fish are known to be ambush predators, as we will explain in detail below, and they tend to wait on their prey inside the bushes, logs, or rocky areas.
Ultimately, Georgetown Lake Park is a less frequent park, and it's the perfect location when you look for peace and a place to clear your head. Plus, the jogging trails take you to a greenery where you can reconnect with nature. 
Joe Tucker Park
Joe Tucker Park is located down from Birmingham on the southwestern side. It's half an hour's drive (give or take) from the city. The park is a familiar gathering place for the locals. There are playgrounds and walking trails; it's even recommended for jogging.
Although Jow Tucker Lake is not promoted online, we must mention that the largemouth basses' sizes are on the trophy side. Since we're all looking for a trophy-like challenge so where we can test our skills, Joe Tucker deserves a place on this list.
Texas Rig is by far one of our (foreigners) favorite rigs, but the Wacky rig seems to be trendier there and predominantly used over the T-rig.
Local Birmingham Fishing Guides
Meet the team of
Birmingham Fishing Guides
, we know the best spots, baits, and techniques to give you the greatest fishing experience in the Ione area.
CLICK HERE TO WRITE A BIRMINGHAM Al REVIEW
Tips for Fishing Birmingham Alabama
As mentioned, largemouth bass, crappies, bluegills, and spotted bass are predominant among the fish population. Maybe because of the great popularity of these fish, we constantly see them targeted as championship fish. 
Catching a trophy requires wit over skills. Often you need to think like a fish to outsmart them. Many non-fishing people assume that all fish get hooked on the same bait. But, the real fisher recognizes and identifies multiple fish personalities that get hooked on separate fishing baits.
Below we specify the required fishing gear for the most popular fish in the lakes near Birmingham Alabama.
Best Lures and Rigs for Largemouth Bass
Largemouth basses are carnivores and tend to feed on smaller fish like minnows, crabs, or other small sea or lake animals, so it's only logical that live baits work like a charm here. Therefore, live worms appear to work fine. Plastic lures such as worms or jigs are just as successful as live baits.
As for the rigs, the most popular rig for largemouths is the C-rig. It is practical, easy to understand, and works like a charm with almost all largemouth lures. T-rig is also popular, but the Carolina rig is simply versatile.
Best Lures and Rigs for Crappies
Crappies are one of the fish targets usually recommended for beginners. They do not require too demanding techniques to get lured, but the angler still needs to be prepared and ready.
By nature, crappies are predatory fish, but they are omnivores. Typically, they feed on smaller fish like minnows, but worms and plants are also part of their deal. The skipping technique is one of the best ways to catch crappie, but it's also essential to know where and how to approach crappies.
Since they are usually hiding in the bushes, you need to catch their attention or provoke a reaction. Take a plastic bait; it can be a worm or other lure; you can take it and make a few moves by using the shaky technique. Make sure to mimic the movements as realistic as possible to lure them out of the ambush.  
Best Lures and Rigs for Spotted Bass
Although largemouth and spotted bass belong to the same family, some significant differences remain. Namely, the spotted bass are less common than the largemouth basses and smaller in size than their relative largemouths. In terms of spirit, the spotted bass is just as feisty as the big fish. 
However, the most recommended lures that can hook the spotted bass are the spinnerbaits. Plus, other realistic lures also work great for spotted bass. Yet, if you don't own any of these baits, you can use the spoon lure that works on all bass families and other fish types. In fact, flashing the light from the spoon into the spotted bass provokes them to feed their curiosity or fight off the light.
As for the rigs, the Drop-shot rig appears to be most suitable for the spotted bass.
Best Fishing Gear for Bluegills
Bluegills are also mostly populating the lakes in Birmingham Alabama. They can be quite an attraction for fishing during winter, though they are usually known as prey fish.
Ice fishing is one of the main attractions for Birmingham AL, fishing because it requires a different approach to fishing bluegills. Namely, bluegills are not aggressive; they are prey fish and feed less. You don't need a lot of food to lure them, but you need bright hooks.
One of the must-have equipment for bluegill ice fishing is colorful hooks; you may find them as tear drops as well. These catch the attention of the bluegill and poke their interest. As a lure, bluegills love worms. You can use live bait worms or plastic ones. It's up to you. T-rig, or C-rig, are the two most favorite rigs among anglers regarding worm baits. 
For the last tip, always wiggle the bait every 30 seconds to provoke a reaction at the bluegill.
 Birmingham AL Fishing
Regulations
Fishing in Birmingham Alabama lakes is possible only with a license, meaning every angler must have a license before they cast the bait.
Namely, all people above 16 years of age to 64 years of age must have a valid fishing license. You can determine the validity of the license depending on how long you intend to fish. If you're fishing even for a day, know that daily licenses are also possible. And, if you're a more regular recreative angler and you intend to fish around Alabama, then get the yearly one.
You should know that parks or particular areas in Alabama have individual rules upon fishing regulations. You should always obey both sides – the local and governmental. Bonus info, the fishing regulations are prone to changes throughout the year. Therefore, you must make sure that you keep in touch with the regulations before booking a holiday.
The fishing licenses are available in bait or fishing shops and online, and you can get whichever works best for you. But, what's even more appealing about the fishing licenses is that with every bought fishing license, you practically support the aquatic resources of Alabama. This is one of the best ways Alabama picked to raise awareness about their natural inheritance.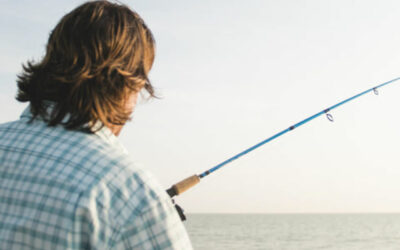 Are you the type of angler that is always searching for a new fishing adventure? Look no further than Lake Guntersville, a renowned fishing destination in the heart of...
read more
Fishing in Birmingham Alabama: Final Words
To conclude this article, the fishing in Birmingham AL is quite dynamic. As we have seen, there are many beautiful lakes, reservoirs, ponds, rivers, and streams around Birmingham that provide convenient habitat conditions for the fish populating the Alabama waters.
Although there are many fish types that dwell in the lakes near Birmingham, Alabama, the most common fish types are the largemouth bass, spotted bass, crappies, and bluegills. Usually, many foreign visitors expect to see striped bass, but unfortunately, the lakes near Birmingham AL cannot offer the best living conditions for the striped bass.
Ultimately, let's not forget that fishing in Birmingham comes with priceless experiences and unforgettable scenes of the nature surrounding the lakes. We hope you found the article useful and that it answered your question, "Where to fish in Birmingham, AL?". 
FAQs
Where can I fish near Birmingham?
Lake Purdy is one of the most popular and recommended fishing lakes near Birmingham AL. However, remember that if you're visiting the state parks, you might as well bring your rod, reel, and fishing license and enjoy a Sunday afternoon. 
What do you fish for in Alabama?
The lakes near Birmingham, Alabama are mostly populated with largemouth bass, but you can also find spotted bass, bluegills, or crappies.
People Also Ask
What time of year is best for bass fishing in Alabama?
Most definitely spring. Spring is when spawning largemouth bass season begins, April to May precisely. Anglers during this period can expect a lot of resistance, aggression, and challenge from the protective and vulnerable basses.
What is the limit on bass in Alabama?
The total limit on bass is 10. But, no more than 5 of the total can be smallmouth. There are also some exceptions to the rules; you need to check before going to fish. Plus, some parks or lakes may have their own policy you have to follow.
Questions? Feel free to call us, Email us or use the chat us to speak to one of our specialists.
Questions? Feel free to call us, Email us or use the chat us to speak to one of our specialists.
Questions? Feel free to call us, Email us or use the chat us to speak to one of our specialists.
What are you waiting for?
After experiencing fishing in Birmingham Alabama we also have great deals available in the following cities that match your search criteria.