Fishing in Tuscaloosa Alabama
Nearby TUSCALOOSA Fishing Locations

Instant Confirmation

  Angler's Top Choice

FREE Cancellation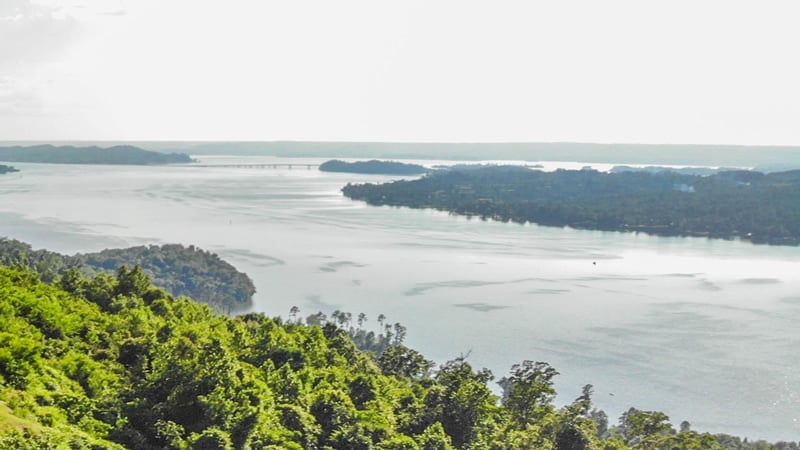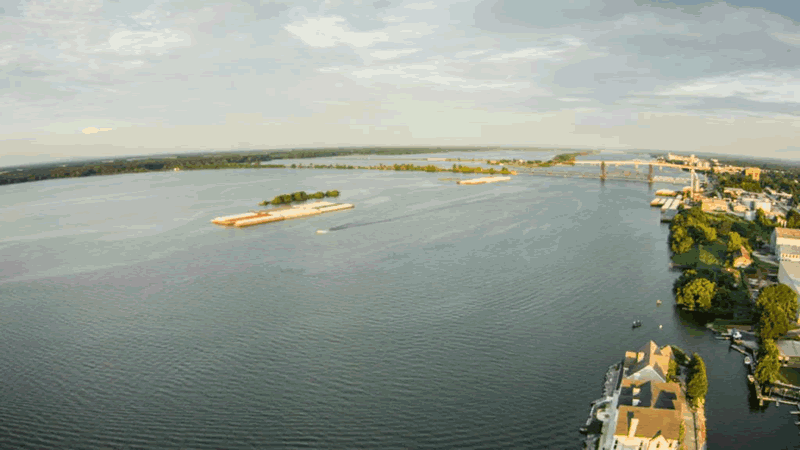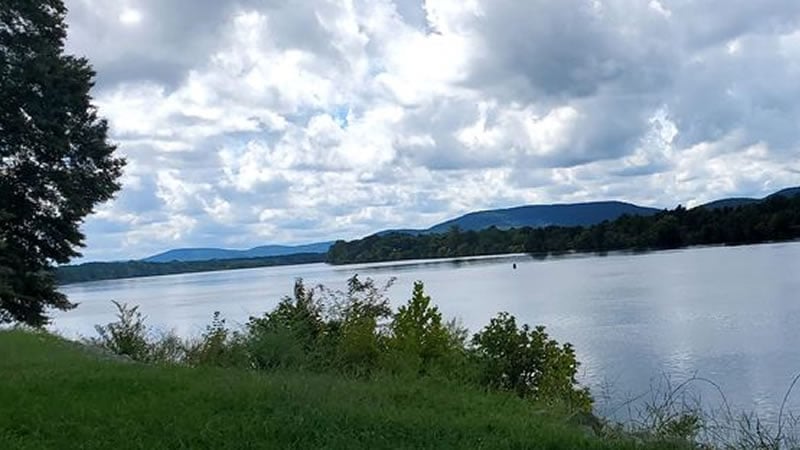 The dam at Tuscaloosa makes the water areas around it ideal for different fish species, such as crappies and bass. However, the whole Tuscaloosa water system offers optimal conditions for sport fishing, especially for boat and kayak fishing for smaller and bigger bass species. 
Fishing Tuscaloosa, AL, has something to offer that other waters across Alabama don't! To be more precise, fishing in Tuscaloosa, Alabama, usually happens in the upper parts of the main lake, near Turkey and Binion Creeks. Here, you'll find all Alabama freshwater fish species that come to mind! Nevertheless, the district is also full of dams, rivers, and creeks!
In this article, we'll hover through the water columns of the lakes, rivers, and creeks around Tuscaloosa and acquaint you with the various fish species and angling techniques you can use!
Let's jump right in!
Best Spots for Fishing in Tuscaloosa Alabama
There are numerous rivers, creeks, and lakes near Tuscaloosa, AL. However, some places are distinct because they allow you to use multiple rigs and fishing techniques. On top of that, you'll find numerous freshwater species within these water areas, which are hungry, aggressive, and ready for a fight. Following are some of the best spots for Tuscaloosa fishing.
Sharps Landing
The Sharps Landing is located near Watermelon Road County Park. It's a place that offers many fishing possibilities, including angling, trolling, and schooling for various freshwater fish species. However, this isn't the only reason we've included sharps landing among the best locations for fishing in Tuscaloosa. Another reason is the 177 miles of shorelines, which make this location great for bank fishing and targeting fish species, such as catfish, smallmouth, striped, and spotted bass.
Sharps Landing is only a location at the fishing Lake Tuscaloosa. Nonetheless, it hosts some incredible species, like largemouths, smallmouths, crappies, bluegills, sunfish, and catfish. The most common fish species are the bass, from which the largemouth can grow up to 25 inches. Sharps Landing is also included among our top locations because of the incredible sightings and picnic opportunities for families.
Oliver Dam and Fishing Pier
We're talking about Oliver Lake, the tiniest lake of the six man-made around Black Warrior River. The Oliver Dam and Fishing Pier hold some of the largest largemouths across Alabama. The most elegant and alluring bass species for anglers is the ever-more-populous hybrid and striped bass. We've included the Oliver Dam and Fishing Pier on our fishing list – because of the huge bass population and other species, like crappies and sunfish.
Here, you can target the bass and catch it at any spot. Also, you can use multiple rigging systems, such as Alabama or Texas, depending on the depth of the water column and the targeted species. The best lures you can use at Oliver Dam and Fishing Pier are crankbaits, spinner baits, and soft plastics.
Binion Creeks
Binion creeks have anything you want – from largemouths and spotted bass to crappies, sunfish, catfish, pumpkinseed, and spotted gar. If not the best, Binion Creeks are among the best places for fishing in Tuscaloosa because of the variety of species and the opportunity to use all your angling, trolling, or schooling gear.
Also, Binion Creek offers you an opportunity to go for boat and bank fishing. The specific terrain and surroundings make it easier to adjust your rigs, rods, and baits and throw them at any targeted location. On top of that, Binion Creek has deep water points where you can fish for bass or crappie during the colder months.
Lake Lurleen State Park
If you live near the community of Northport in Tuscaloosa County, Lake Lurleen is the closest location for an extraordinary angling experience! You'll quickly locate the lake within Lurleen Park, which encircles these clean and warm waters. Here, you can troll, school, or angle for various fish species, including largemouths, smallmouths, bream, crappies, and catfish. All the fish species are native to Alabama, and the catfish and largemouth can grow up to 20 or 35 inches, respectively.
It's one of the lakes in Tuscaloosa, Alabama, that can also allow you to boat and bank fishing. The shoreline stretches across the park, and you can cast your baits from any targeted location. However, you must be careful because the fish can dive deep into the second half of the water column during the winter. Nonetheless, you can initiate strikes at every shallow bank point by throwing your baits and catching catfish, sunfish, largemouth, or spotted bass.
Holt Lake
Along the Black Warrior River, there's a narrow and elongated lake – the Holt Lake. It's here where professional Alabama anglers go on their trophy hunt! It's one of the fishing lakes in Tuscaloosa, Alabama, where you can easily pull out a giant largemouth, smallmouth, or spotted bass. These fish can sometimes grow up to 24 inches! If you fish at Holt Lake, you'll have to get a medium-to-heavy action rod and particular baits applicable to big-size fish.
There are several access points at the lake. The most popular among professional Alabama anglers are Rocky Branch Public Use Arena, Holt Damsite Public Use Arena, and Rocky Quarry Boat Landing. Holt Lake has shallower and deeper water columns, so it's ideal for winter and spring fishing.
Lake Harris
Nearby Holt Lake, there's another reservoir – Lake Harris. Lake Harris Tuscaloosa fishing is currently causing a craze among professional anglers because of the ever-abundant population of largemouths, smallmouths, spotted, striped, and white bass! Also, the water temperatures can vary between 83F and 44F on average, making it optimal for other fish species, such as crappies, sunfish, and catfish!
It doesn't matter if you go for fly fishing, baitcasting, trolling, or spinning – the chances you land a 10-pounder largemouth are incredible! Lake Tuscaloosa fishing is nothing without Lake Harris and its aggressive bass population during the spring and fall months.
Local Tuscaloosa Fishing Guides
Meet the team of
Tuscaloosa Fishing Guides
, we know the best spots, baits, and techniques to give you the greatest fishing experience in the Ione area.
Great Trip
★★★★★
"
For months, my son and I had been planning a fishing trip, but Mother Nature had different ideas. Due to the winds gusting to 50 mph, we would have to reschedule. Reluctantly we headed back toward home, but Bass Online did everything to accommodate us in a tough situation. Customer service is first class!
"
CLICK HERE TO WRITE A TUSCALOOSA Al REVIEW
Tuscaloosa Fishing
Regulations
If you want to go fishing in Tuscaloosa, you must apply for and acquire an Alabama state fishing license. However, other regulations will also oblige you to limit your catch with a creel and daily limit framework. Here's how the limitations look, depending on the particular fish species:
Largemouth bass

– You may catch a maximum of 10 largemouth bass units in combination with other bass species, such as smallmouths or spotted bass.
Smallmouth bass –

You may catch 5 to 10 smallmouths in combination with other bass species.
Bream species –

50 breams are the maximum daily catch!
Catfish species –

There's no catfish daily creel limit. However, you may not pull a catfish larger than 34 inches!
Walleye species –

You may catch only two walleye daily!
White, yellow, and striped bass

– You may catch 15 of these bass species in combination with others like the Alabama or largemouth bass.
Crappie

– You can catch 30 crappies a day! However, all crappies must be larger than 9 inches.
These are some of the regulations active throughout the whole territory of Alabama. Nevertheless, the Alabama regional authorities can impose different fishing regulations for various water areas. For example, you may catch 15 striped basses at certain lakes and rivers but only ten at other reservoirs. 
We recommend you analyze detail the regulations before casting your bait and pulling out your favorite Tuscaloosa fish! The best and easiest practice is to combine various fish species in a single angling adventure!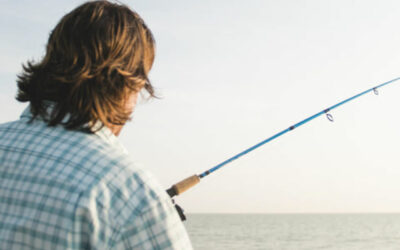 Are you the type of angler that is always searching for a new fishing adventure? Look no further than Lake Guntersville, a renowned fishing destination in the heart of...
read more
Final Words
Fishing in Tuscaloosa, Alabama, can be amazing if you know the characteristics of the specific fish species and the fishing conditions of the particular locations! It doesn't matter if you visit the creeks, rivers, reservoirs, or fishing ponds in Tuscaloosa as long as you carry the right equipment and rigs! Follow the regulations, implement the tips, and you won't have a problem catching a 10-pound largemouth or a 30-pound catfish!
FAQs:
Is Lake Tuscaloosa good for fishing?
Yes, Lake Tuscaloosa is ideal for fishing, especially for fish species such as largemouths, smallmouths, striped bass, crappie, bluegill, sunfish, and walleye. It offers optimal water and feeding conditions for these species while allowing you to use various rods and rigs!
What river runs by Tuscaloosa?
The main river running by the town of Tuscaloosa is the Black Warrior River.
Where can I fish in Lake Tuscaloosa?
Alabama anglers frequently visit the upper part of the lake or the Binion and Turkey Creeks. However, if you go for boat fishing, you should start from Binion Creeks, Sharps Landing, and Rock Quarry. Other popular places are Oliver Pool and Lurleen State Park.
People Also Ask
How deep is Lake Tuscaloosa?
The deepest point of Lake Tuscaloosa is 28 meters.
What is the biggest bass caught in Lake Tuscaloosa?
The confirmed biggest largemouth bass caught at Lake Tuscaloosa weighed 12 pounds.
Questions? Feel free to call us, Email us or use the chat us to speak to one of our specialists.
Questions? Feel free to call us, Email us or use the chat us to speak to one of our specialists.
Questions? Feel free to call us, Email us or use the chat us to speak to one of our specialists.
What are you waiting for?
Nearby Destinations Outside of Fishing in Tuscaloosa
After experiencing fishing in Tuscaloosa Alabama we also have great deals available in the following cities that match your search criteria.