Instant Confirmation
No Waiting - Get an instant online confirmation that your trip is scheduled!
Angler's Top Choice
Our Captains are NOT available anywhere else, only Top Choice Guides work here!
FREE Cancellation
Canceled due to bad weather or bad health? We'll help reschedule or refund.
USCG Credentials

This captain has successfully passed an enhanced check by US CoastGuard and is Bass Online verified legal
Child Friendly

We look forward to the opportunity to teach children to fish. We carry all of the appropriate safety gear and ensure that our boats are a clean and safe environment for children all ages.
Disability FriendlyProvides Fishing Access for Anglers with Disabilities. Select an area below to book you next trip!
Fishing Chairs
GPS & Fishfinder
Life Jackets
Catch and Release Allowed
Cooler, Ice, Bottled Water
Boat Specs: 1+ ft
Boat Capacity: 3 People
All Fishing Equipment
Boat & Fuel
Photos
Heavy Tackle
Live bait
Fly Fishing
Spinning Rods
Baitcasting Rods
Left & Right Handed
Fly Rods (request only)
Braid & Mono Line
Capt Jonathan Polanco
is a full-time fishing guide on Lake Erie for trophy smallmouth bass. Do you want to explore catching smallmouth bass the right way? Native of Erie, PA, Capt Jonathan with over 10+ years of local
fishing experience
.
If you're serious about exploring Lake Erie, then you need to book a trip with him. Captain Jonathan is a local who enjoys teaching and sharing fishing tips with your friends and family. There's no guarantee in fishing, but with Jonathan, everyone will enjoy a day on the water and that's a guarantee. When fishing on the waters of Lake Erie the adventure will last a lifetime!
Once on board, his 19' Triton bass boat can easily accommodate groups of 2 up to 3 on board and fishing at the same time. The boat comes equipped with full safety and navigational features so you can fish with peace of mind. All the rods, reels, and tackles are included in the price. Capt Jonathan is sponsored by some top brands, so you know that this gear won't let you down when going after big fish!
You'll need to buy a PA fishing license and Lake Erie stamp before the day of the trip and are welcome to bring food and drink along. This can go into the captain's built-in cooler.
Book a trip today with Capt Jonathan for an unforgettable day on the lake with friends and family. Never taken a fishing charter, read these pros and cons and these amazing reviews to see what we mean. You can contact Capt Jonathan directly with any questions you may have below!
Smallies
★★★★★
"
We had a great trip. Cap. Jonathan was very knowledgeable and polite. Worked very well with children. And put us on fish despite windy unfavorable conditions.
"
Watch a catch
★★★★★
"
Jon is great. With his knowledge, I caught a bunch of smallmouth bass.. I highly recommend him
"
Buchholtz
★★★★★
"
I fish for smallies all over the Great Lakes. Did an evening trip with Capt Johnathan while traveling for a buisness trip to Erie PA. We battled wind and summertime patterns and still managed to boat both smallmouth and largemouth. By the end of the trip I felt like I was fishing with a fishing buddy vs a fishing guide. Bonus sunset while ramping out over the bay!! Awesome evening on the water. I will book with Captain Johnathan again.
"
Great Day on Lake Erie!
★★★★★
"
My daughter and I had an awesome time on the water with Captain Jonathan. We caught some really nice largemouth. My daughter caught a 3.5lb on top water! Looking forward to going back out soon when the small mouth are hitting!
"
Had a great time!
★★★★★
"
Capt Johnathan Polanco was outstanding! Friendly and extremely knowledgeable of the lake. He got us on some nice smallmouth. Can't wait to go again.
"
Super day on Presque Isle Bay
★★★★★
"
What a day of fishing on Presque Isle Bay yesterday. On his maiden voyage as a full-time guide, Jonathan Polanco and the Erie smallmouth did not disappoint. Despite not being peak season, some rain and the 2-3 ft rolllers we dealt with most of the day (and could have used some Dramamine) we caught approximately 30 smallmouth and one surprise largemouth. best 5 smallmouth went 24.20 as shown on scale and I'd say the next best 5 would have been 22+. Nat and I both had our PB smallmouth on lures and a great father-daughter dance on the water. I'd highly recommend Jonathan, who grew up in Erie and who's first language is bass - just like mine. When he hands me a rod with an Architect reel…that's catering to your clients!!! #ioutdoor #Bassonline.Com #ErieFishing
"
CLICK HERE TO WRITE CAPT JONATHAN A REVIEW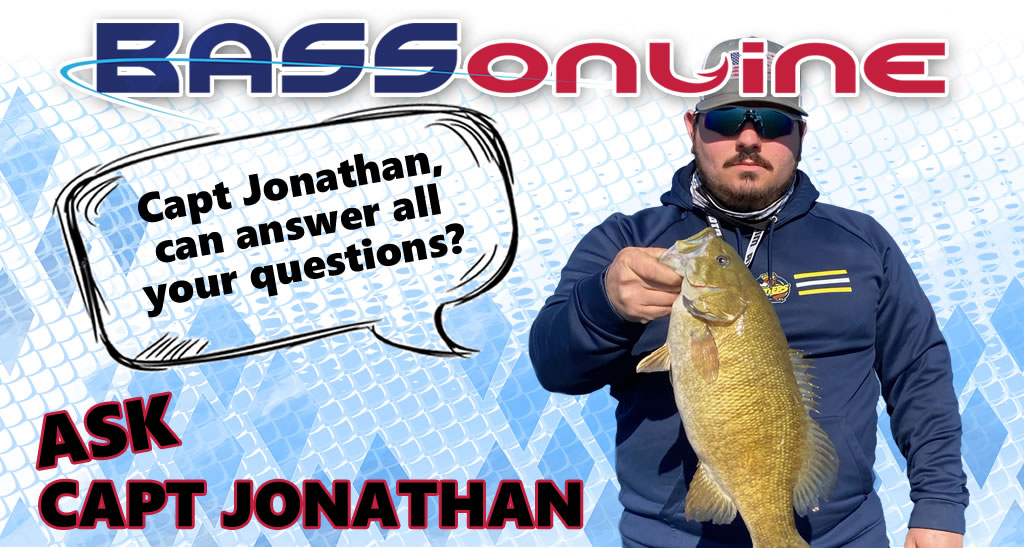 Current Captain Fishing Articles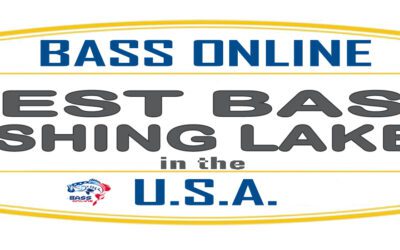 Whether you consider yourself a new angler who is bravely testing the waters into an adventurous hobby or a certified...
read more
What are you waiting for?
Other Nearby Local Experts