Lake Rating:
Lake Rating - Read customer reviews of lake, click to read
About Marsh Creek State Park
Marsh Creek State Park is a region covering 1705 acres located in Chester County, Pennsylvania. The Marsh Creek State Park has a water body known as Marsh Creek Lake, known for its excellent fishing and sailing.
Marsh Creek has a depth of 40 feet on average, reaching 73 feet at its deepest points. The 535 acre Marsh Creek Lake is highly stocked with fish and several beautiful waterfowls that often stop here during their migration.
The commonwealth of Pennsylvania bought the land around Marsh Creek who constructed the surrounding recreation areas and opened it to the public. Marsh Creek State Park PA now offers picnic tables, a playground, and a pool, along with the chance to experience incredible fishing, kayaking, boating, and birdwatching.
Marsh Creek State Park Fishing 
Anglers from all over come to fish Marsh Creek State Park for both its bass and panfish. The most common fish species in Marsh Creek State Park include largemouth bass, black crappie, walleye, and the channel catfish. The most popular lures used here are topwater, spinnerbaits, and worms. Topwater and slow sinking worms are suitable for shallow areas and spawning beds. If you're fishing the deep pockets and ledges, the faster sinking Senkos are an excellent choice.
Marsh Creek State Park is designated as a "Big Bass" lake meaning only bass 15 inches and over can be kept. Marsh Creek State Park is most known for its bass fishing. Because of its thriving bass population, the Marsh Creek Bass Club made this their home fishery. The club partnered with the local commission to enhance the area's habitat and conduct largemouth bass tournaments every season. Marsh Creek State Park also has a few spots to shorefish for the local panfish.
Top Targeted Fish Species
Fishing With A Local PA Expert
There are a number of good spots in Marsh Creek State Park that consistently produce quality bass, but covering this 535 acre Marsh Creek Lake to find the good spots takes time and experience. Along with its size, Marsh Creek State Park's water levels fluctuate, making it tricky to know what to use. Your professional fishing guide will take all the guessing out of it. Your guide's goal is to help you learn the spots and make you a better angler for the next time you fish on your own. You will see the creek's natural beauty and wildlife during your fishing charter, learning about the local area, while hooking some nice PA fish.
Marsh Creek Fishing Spots
Chambers Lake
Chambers is located around Hibernia Road, in Hibernia County Park. It has size restrictions, especially on perch, bluegills, and crappie. There are spots to fish from shore and a wading section. You are most likely to catch panfish, bass, or pickerel here.
Struble Lake
The Struble is one of the most fun fishing spots in Marsh Creek State Park. It is situated in Honey Brook Township, off chestnut tree road. It is just about 90 acres and allows for shore fishing. The County owns the Struble, and the fish commission handles its maintenance. You are likely to catch catfish, carp, musky, bass, panfish, and walleye here.
Scotts Run Lake
Scotts run is a 21-acre cold water fishery at the french creek park, Pennsylvania. It is stocked with Trout and allows for boat launching (just electric motors) and shore fishing. At Scotts run, you will most likely catch smallmouth, panfish, and bass. To get here, from route 100, take 23 West and go towards route 345 north 8miles. As you go, you will find signs directing you to the French creek park.
Marsh Creek Water Sports
★★★★★
"
Great for water sports, close for locals. Marsh Creek Water Sports makes it so easy to rent kayaks and very helpful with instructions for first-timers. Get there early on the weekends though, parking can be difficult it gets crowded. Great place to go to have fun and enjoy the water.
"
Best hidden gem
★★★★★
"
The Best hidden gem in Chester County. Although more and more meeting folks from out of the area! Love boating and fishing with the kids!
"
The Best Local Park
★★★★☆
"
I so enjoy this place because it's local and in nature, however, it's crowded at times, not the cleanest park. A fun park with family fun. Trails are nice, boating is nice.
"
Chester County Things To Do
Marsh Creek State Park and nearby areas such as Downingtown, PA, offers plenty to do for visitors and families. Some of the most popular things to do in this part of Pennsylvania for travelers are The Struble Trail, Dowlin Forge Park, the American Helicopter Museum, and French Creek Park.
Marsh Creek State Park contains about 12 miles of trails for exploring and biking around the water. The park has picnic tables, a pool, plenty of activities to experience. There is no camping in Marsh Creek State Park, but about 20 miles north is the French Creek State Park, which offers year-round camping. Winter near Marsh Creek State Park means ice fishing and seven acres of sled slopes available for visitors.
Marsh Creek State Park Boating
Boaters in Marsh Creek State Park are restricted to electric motors only; no gasoline-powered motors are permitted. This area is especially popular among sailboaters and paddlers.
There are sailboats, canoes, rowboats, kayaks, and paddleboards available to rent all throughout the summer season. During spring and autumn, rentals may be available on weekends if the weather permits. Marsh Creek State Park has a 24-hour boat launch access area on the west side.
Swimming at Marsh Creek
Swimming is not permitted in Marsh Creek Lake; however, there is a swimming pool shaped like an "L" at Marsh Creek State Park that is open from Memorial Day weekend to Labor Day Weekend. There is also a shallow wading pool, a bathhouse, splash park, snack bar, BBQs, and sunning area. This Marsh Creek State Park area is an excellent spot for families to experience and stay entertained.
Downingtown PA
Downingtown, PA is a town in Chester County, about 12 minutes from Marsh Creek State Park with visitor centers for local information and many activities near park road. Popular attractions here are Breweries, Wineries, Gardens, Historic Sites, Museums, and Tours. There are local state parks such as Lloyd Park, which has excellent fishing and a dog park.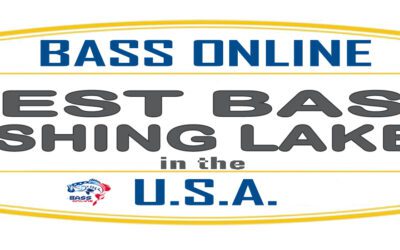 Whether you consider yourself a new angler who is bravely testing the waters into an adventurous hobby or a certified fisher in quest of...
read more
What are you waiting for?
We also have great deals available on the following lakes that match your search criteria.