Captain Rating:
Top Rated Captains - Rated by REAL customer reviews, click to read
Instant Confirmation
No Waiting - Get an instant online confirmation that your trip is scheduled!
Angler's Top Choice
Our Captains are NOT available anywhere else, only Top Choice Guides work here!
FREE Cancellation
Canceled due to bad weather or bad health? We'll help reschedule or refund.
USCG Credentials

This captain has successfully passed an enhanced check by US CoastGuard and is Bass Online verified legal
Child Friendly

We look forward to the opportunity to teach children to fish. We carry all of the appropriate safety gear and ensure that our boats are a clean and safe environment for children all ages.
Disability FriendlyProvides Fishing Access for Anglers with Disabilities. Select an area below to book you next trip!
Introducing Capt. Darrel Thomas
Capt. Darrel Thomas started fishing at age 5 with his family all over Northern California. He got his love of fishing from his father. From ages 11-25, Darrel played competitive baseball.  After graduating high school, he received a baseball scholarship to attend Southern University in Baton Rouge, LA.  His promising career as a pitcher was derailed after suffering a shoulder injury in 1991.
Darrel always said once his baseball career was over, that he would go into broadcasting…so he enrolled in broadcasting school.  After graduating, he worked in radio and started a successful DJ entertainment company in the San Francisco Bay Area.  His DJ entertainment company grew to include voice-over recordings, sound reinforcement, and audio production.  After 15 yrs, Darrel sold the business and relocated to Central Florida in 2002…he quickly regained his childhood love of fishing.
To fuel his competitive spirit, Darrel began fishing bass tournaments in 2009. In 2010, he was chosen to be an FLW Wal-Mart Fishing Ambassador, where he acted as a consultant during their Spring Fishing Expo. In 2011, he won his first Walmart BFL tournament on Lake Toho, FL.  He has written five (5) fishing-related articles for Coastal Angler Magazine (Lakeland, FL edition) and the Winter Haven Sun newspaper.
Darrel moved to Texas in 2012.  He became a member of the Dallas Bass Hookers Fishing Club and competed in monthly club-sponsored tournaments.  He also competed in a variety of other bass fishing circuits including B.A.S.S, F.L.W, Bass Champs, and Texas Team Trail.
Darrel moved back to Central Florida in 2018, where he resumed his fishing career.  As well as becoming a bass fishing guide, he is currently a member of the Tampa Bay Bassmasters.  He continues to compete in bass club tournaments and other regional bass tournament trails.
His Passion for the Sport.
Capt. Darrel's goal during each trip is to instruct and teach.  He hopes his clients will walk away having learned a few things they may not have known about bass fishing. His goal is to help his customers become better anglers, promote his sponsors and help them market their products and services.
Species Capt Darrel catches
Fishing Chairs
GPS & Fishfinder
Life Jackets
Catch and Release Allowed
Cooler, Ice, Bottled Water
Boat Specs: 21+ ft
Boat Capacity: 3 People
All Fishing Equipment
Boat & Fuel
Photos
Light Tackle
Heavy Tackle
Livebait
Artificial Lures
Spinning Rods
Baitcasting Rods
Left & Right Handed
Fly Rods (request only)
Braid & Mono Line
Capt Darrel's Fishing Options – Book Online
WHAT CUSTOMERS ARE SAYING ABOUT CAPT DARREL
3/4 day with Capt Darrel
★★★★★
"
Met Capt Darrel at the moorings as arranged, made us feel very welcome. Boat in very good order and more than suitable for our trip. During the whole session Darrel kept us over fish and gave good advice throughout. By the end of the session a number of good sized bass where caught with a couple of other species caught and returned. Highly recommend Capt Darrel.
"
Great Guide,Great experince,
★★★★★
"
As a Saltwater fishermen my entire life i never knew why so much attention and why such a big industry is built around the largemouth bass,spending the day with Captain Darrel was a real eye opener for me,we caught a bunch of fish and some big ones too,but more important than that was that i was fishing with a Fishermen who knows Bass and Bass Fishing inside and out,i will be coming back for sure,but in the meantime ill be hitting the local lakes back home employing the techniques i learned from Captain Darrel,Thank you again for sharing your knowledge and a GREAT DAY on the water!!
"
Great trip
★★★★★
"
Great trip. Caught plenty of bass. Will go again.
"
1st fishing trip to Florida
★★★★☆
"
Darrell was a great guide and he showed us a new way to fish that we really haven't done that much back in Ohio, using a jerk bait. My son and I caught about 15 bass and had a great time.
"
Had a Great Time
★★★★★
"
We went out for peacock bass fishing and had an absolutely great time! Mark is a true expert and had us catching fish all day!
"
Amazingly patient
★★★★★
"
Darrel was amazingly patient, knowledgeable, and obviously skilled concerning all things bass. The communication to set up the outing was clear and thorough from start to finish. He made sure that both of my strong personality wielding sons had an amazing time by being consistently available and helpful throughout the entire morning. It's fun to fish with someone who truly enjoys what they do!
"
CLICK HERE TO WRITE CAPT DARREL A REVIEW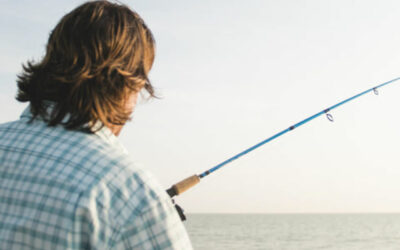 Are you the type of angler that is always searching for a new fishing adventure? Look no further than Lake...
read more
What are you waiting for?
Other Nearby Local Experts