Lake Rating:
Lake Rating - Read customer reviews of lake, click to read
Gouldsboro Lake
Located in northeastern Pennsylvania, United States, Gouldsboro Lake is part of Goldsboro state park, which lies across Wayne and Monroe counties and is famous for boating and fishing. Gouldsboro is an artificial lake that features warm water, as well as ice fishing.
Game fish species like bass, pickerel, walleye, yellow perch, catfish, sunfish, and muskellunge attract anglers to the 250 acre Gouldsboro Lake, PA. The state park beach is open to the public in the summer months, and there's a prohibition on gas-powered boats on this lake.
History
The town of Goldsboro was established between 1863 and 1892, initially named after industrialist Jay Gould. In 1895, the North Jersey and Pocono Mountain Ice Company built a spillway and dam where a lake existed, harvesting ice in winter.
The lake was taken over by the Pennsylvania Fish and Boat Commission in 1956, and Gouldsboro National Park opened in 1958. In 2003, Gouldsboro Lake and the park were transferred to the Pennsylvania Department of Natural Resource or DCNR.
By 1979 however, the dam's spillway and drain gate had deteriorated to the point of being inoperable, and partial draining was performed for repairs between 1985 and 1995. Another drain, this time fully, was done from 2005 until 2008, and apart from repairing the spillway, debris was removed, culvert installed, and measures against erosion put in place.
Gouldsboro State Park
Gouldsboro State Park in Monroe and Wayne counties in northeastern Pennsylvania contains 2,800 acres of land that has become a popular location to getaway, explore the wildlife, and experience incredible fishing. Gouldsboro State Park is open every day of the year from sunrise to sunset. In addition, there is a sand beach at Gouldsboro State Park that's open from the Saturday of Memorial Day weekend until mid-September from 8 am to sunset. The park office has specific hours that visitors can find by contacting the Tobyhanna State Park office. The state park's entrance is a half-mile south of the Gouldsboro village. Visitors at Gouldsboro State Park can experience hiking, picnicking, swimming, wildlife viewing, boating, fishing, hunting, and biking. Pets are allowed in Gouldsboro State Park, but dogs must remain leashed and cleaned up after.
Top Targeted Fish Species
Gouldsboro Lake Fishing
With 26 acres of open water, anglers can expect to find channel catfish, bluegill, crappie, walleye, tiger muskie, pumpkinseed, or largemouth and smallmouth bass. For three years, the lake had been shut down for repairs, after which it was refilled and restocked.
This area is particularly famed for ice fishing, with nearby water bodies that freeze fast in winter, attracting ice anglers from all over the country. Gouldsboro Lake lies between Wayne and Monroe counties, PA, off Route 507 and offers spring fishing and renewed bass, crappie, walleye, bluegill, and muskie stocks.
This artificial reservoir took less time to refill post-repairs than was expected, but by the fall of 2009, it was at full pool with no bare spots on the upper reaches. In 2010 fisherfolk started noticing the level of strikes for various warm and cold water fishes, and anglers began flocking to the dam mostly on weekends.
Restocking also included spot-tail and golden shiners, leading to an increase in the variety of gamefish species. In addition, great catches such as bass 14 inches long have been hauled out of Gouldsboro, and boat concessions are available from 7 am to 6 pm.
Big Bass Lake
The waters of big bass Lake, Gouldsboro, PA, were long restocked with premium bass species, and anglers now speak of being satisfied with strikes on this reservoir. Spring has become the best time to reel in smallmouth and largemouth bass, especially near the island or around the stumps.
This lake's bass-rich areas also include the far or upper side of the dam, as well as opposite the boat concession area.
According to locals, an old ice house wall comes out from the point at 30 feet, only six inches from the water surface. The channel down the lake's center is also recommended for bass, while the rocky cove has stumps that are productive early in the morning, evening and even night.
Big bass lake is a four-season lake where fishing continues through the ice and warm waters. It's the largest of the three Gouldsboro lakes with a shallower western end that heats up faster and offers productive bass strikes.
Boat Rental
Gouldsboro Lake is a gem for boating lovers and anglers with its large acreage of open waters and forested, secluded areas. You can tow in an electric-powered boat to launch from the public ramp or rent one from one of the concessions along the shoreline, which you'll moor in any of the 50 available spaces.
Paddleboats, kayaks, rowboats, canoes, and any electric-powered crafts are allowed on Gouldsboro Lake, but gas-powered boats are prohibited. Your boat should display its registration, a launching or mooring permit for the Tobyhanna state park, as well as from the Pennsylvania Fish and Boat Commission.
The lake is open daily except when the weather doesn't allow it, as when the snow falls, it's time for ice fishing.
Gouldsboro Lake Depth
Gouldsboro Lake is 8.6 feet at its deepest point, in the center of the main water body facing the dam. The lake, accessible with boat ramps, lies on 264 acres of land at an elevation of 1893 feet above sea level.
Gouldsboro Lake becomes a versatile ground for ice fishing when temperatures fall, and the southern part is much shallower, weed-infested, and rich in fish. This lake is managed and owned by the PA Game Commission, which prohibits any form of motor-powered craft except for electric boats.
With surface-type lures like Rebels or Rapalas, you can toss your fly into this lake near the surface vegetation or use weedless spoons with pork strips for baiting bass. If you prefer live bait, you can fish slowly with plastic worms but go for shiners in the stumpy, rocky, or logged-up area.
Eagle Lake
Eagle Lake is in Monroe County, about 3.7 miles from East Stroudsburg in Pennsylvania, US. This lake is open for fly, trolling, or spin fishing and anglers can expect trout, walleye, bluegill, and bass here, among others.
The lake's elevation, around 5,105 feet, makes for exceptional water quality and clarity, with anglers offering catch and keep recommendations.
Thriving Lakes
The lakes in the Gouldsboro area of southeast Pennsylvania show how everything can come together for an angler's good with time. Artificial reservoirs like Gouldsboro Lake in Wayne and Monroe Counties, which is part of the 250-acre state park, have remained consistent with game and panfish.
There's exceptional yellow perch, bluegill, and bass populations, as well as an excellent availability of black crappie, most with between seven and nine inches.
Lakes in Gouldsboro also afford locals and vacationers great canoeing, boating, kayaking, and ice fishing, where yields such as an 11 ¼ pound largemouth were reeled in a few years back. These fisheries and areas of PA are a must-visit for anglers of all ages and skill levels to experience with their friends and family to create memories of a lifetime.
WEEDS IN LAKE
★★☆☆☆
"
IS THE WEED PROBLEM BEING TAKE CARE OF AS YET?
"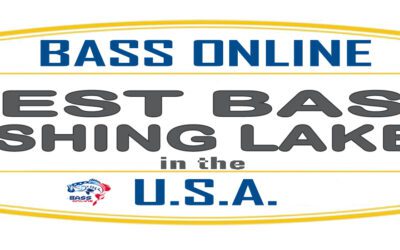 Whether you consider yourself a new angler who is bravely testing the waters into an adventurous hobby or a certified fisher in quest of...
read more
What are you waiting for?
We also have great deals available on the following lakes that match your search criteria.