The lakes, reservoirs, and streams near Eatonton, GA make this town a perfect destination for a warm fishing day. Spots like Crooked Creek, Sandy Run, and Turkey Creek are great places for striped and smallmouth bass fishing and pickerel brown trout catching.
To prepare for an eventful fishing day, you can find data about specific locations and photos, videos, and GPS coordinates of the best fishing spots on local wildlife websites.
What's left for you to do is prepare your fishing equipment and enjoy your holiday!
If you've never gone angling in Georgia, we've created a rundown of the top fishing spots there. Check them out below:

Instant Confirmation
  Angler's Top Choice
FREE Cancellation
Great experience
★★★★★
"
Amazing friendly people here! Great service and super helpful customer service! Helps us with choosing a trip and understanding the difference.
"
CLICK HERE TO WRITE A EATONTON REVIEW
Fishing in Lake Oconee, GA
Lake Oconee is a top fishing location in Georgia. It has been part of the Wallace Dam by the Georgia Power on the Oconee River since 1979.
The various fish species, including largemouth bass, flathead catfish, white bass, stripers, hybrid striped bass, bluegill, channel catfish, redbreast sunfish, blue catfish, and crappie make Lake Oconee one of the best fishing spots in Georgia.
Apart from the wide assortment of wild and stocked fish for anglers to catch, this lake offers various opportunities for tourists stopping by during vacation, including boating, hiking, camping, and sightseeing. In the east-central part of Georgia, not far away from Greensboro, Lake Oconee is a top attraction for many travelers.
This 19,000-acre lake that spreads across a 376-miles shoreline offers plenty of fishing holes for antlers that fish out of a boat or fishers that reel fish from the bank. The various boat ramps allow visitors to get around via bass boats, pontoons, and other recreational boats. 
Top Targeted Fish Species
Charlie Elliott Wildlife Center
The Charlie Elliott Wildlife Center is a vast public recreation area near Eatonton, GA ideal for fishing, hiking, hunting, and horseback riding. Apart from these activities, this place is also convenient for archery and offers shooting ranges for recreational purposes.
In addition, there is also a local astronomy club that regularly meets up with telescopes. You can access this part of the center via a short road on the right of the entrance. Bear in mind that the club is only active during a specific stargazing season.
You can use the dirt trails for navigation to different small lakes. For instance, a red trail leads to Clubhouse Lake, a yellow trail leads to Boyle Murder Lake, and a blue trail leads to a small granite outcrop.
To spend a fun day at the center, you need to obtain a recreation pass (also known as GORP) online or at the visitor center. This pleasant hiking spot also offers parking spots to tourists.
Lakeside Lake
Visitors' reviews praise Lakeside Lake for its pleasant weather and favorable location. Besides being accessible for boat fishing and appropriate for fun activities with kids, the place also offers affordable prices for a lovely day in nature.
While the lake size is average, there are plenty of fish species for anglers to catch in Lakeside Lakes, including bass, crappie, sunfish, rainbow trout, etc.
Tourists should bring their gear and turn to the guides for fishing tips and any related questions. The personnel is friendly with an overall relaxed atmosphere. Plus, you can relish any part of the day (including overnight fishing!). However, remember that this is a kid-friendly area with no alcohol.
Meet the team of Atlanta
Georgia Fishing
Guides, we know the best spots, baits, and techniques to give you the greatest fishing experience in the Atlanta area.
FAQs
What types of fish can you reel in on Lake Oconee?
Crappie, bass, catfish, and large slabs with all of their subcategories are some of the fish species you can find in Lake Oconee.
What baits should I use on Lake Oconee?
Fish in the lake usually love jigs, jighead worms, and fish crankbaits. You can find these standard bait types on main lake spots and offshore humps, focusing on rocky areas.
Is fish from Lake Oconee safe to consume?
Fish from the Eatonton area, including Lake Oconee, is generally safe to eat.
Current Bass Online Articles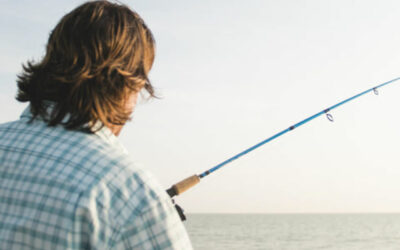 Are you the type of angler that is always searching for a new fishing adventure? Look no further than Lake Guntersville, a renowned fishing destination in the heart of...
read more
Questions? Feel free to call us, Email us or use the chat us to speak to one of our specialists.
Questions? Feel free to call us, Email us or use the chat us to speak to one of our specialists.
Questions? Feel free to call us, Email us or use the chat us to speak to one of our specialists.
What are you waiting for?
We also have great deals available in the following cities that match your search criteria.