Clayton is a Northeast Georgia mountain city offering tourists breathtaking mountain scenery. The rich wildlife, including several fish species on mountain lakes, makes it perfect for a day spent fishing.
The forests are an idyllic place for hiking and biking. Apart from natural attractions like scenic waterfalls, locals stun visitors with festivals, handicraft shows, and mountain fairs.
Spend a Warm Sunny Day at Rabun County
When fishing in Clayton Ga surrounding Rabun County, it is the perfect place to visit with its numerous rivers, lakes, and streams to spend a memorable day in Georgia.
Passionate fishers can catch different species, including trout, bluegill, largemouth bass, smallmouth bass, yellow perch, crappie, spotted bass, walleye, etc.
Locations to Visit in Rabun County
Besides Tallulah River, Lake Seed, Moccasin Creek, Soque River, Warwoman Creek, Black Rock Creek, and Chattooga River, Rabun County is also perfect for fly fishing. The Georgia Department of Natural Resources guarantees that the waters of Rabun always contain trout populations.

Instant Confirmation
  Angler's Top Choice
FREE Cancellation
Fishing and kayaking
★★★★★
"
Clayton is a great place surrounded by the Blue Ridge mountains. Lots of outdoor activities to do from hiking on Black Rock mountain to fishing and kayaking on the Chattooga river.
"
Fishing is fantastic.
★★★★★
"
I love the small community. Everyone helps each other out, no matter the situation. I enjoy that everything is close by, whether is groceries or a dental office. It doesn't take an hour to get your groceries. The beautiful mountains surrounding sets a fresh and clean vibe. There are great outdoor adventures in every direction and the fishing is fantastic.
"
Good Place
★★★★★
"
Good Place to fish. Quiet and peaceful areas for my nine year old son to enjoy the outdoors. The main locations are good, but many off the beaten path places.
"
CLICK HERE TO WRITE A CLAYTON GA REVIEW
Fishing Spots and Possibilities on Lake Rabun
Lake Rabun is an 834-acre lake in Lakemont and is fantastic for beginners and professional anglers alike. Even visitors not into angling can also explore the lake on rental boats or partake in kayaking. For that reason, this lake is the ideal spot for many adventurers stopping by in North Georgia.
Additional Attractive Resources
If you are into fly fishing, Rabun County provides you with several options, including the Hatch Camp and Art Farm.
As part of the Warwoman community, the Hatch Camp offers a guide service for fishing trips, a fly shop, and fly fishing lessons.
Have a Fly Fishing Adventure at the Tallulah River
Whether you're new to the world of fly fishing or a pro, this sport brings a lot of enjoyment. Getting the best out of famous fishing spots doesn't only include catching fish but also enjoying the beautiful scenery around you. Above all, it's one of the most affordable ways to enjoy a trip to Clayton, GA.
The Tallulah River is one of the best places for fly fishing near Clayton, GA. The lake lies on the border with South Carolina near Lake Tugalo, and it crosses with other rivers there, too.
Most areas allow year-round fishing with solid access. Still, the Tallulah River remains an option for good trout fishing. You can find brook trouts (native), rainbow trouts, and brown trouts (wild and stocked).
Top Targeted Fish Species
Fishing Regulations at the Tallulah River
According to the State of Georgia, all individuals 16 or above must request a valid fishing license to enjoy the fly fishing attractions.
Do not fret- sport fishing licenses are easily obtainable. You can always buy one online or in person. In addition, you can educate yourself on fishing regulations by visiting the Georgia Department of Natural Resources website.
Accommodation in the Clayton Area: Where to Stay?
If you plan to spend a warm day fishing at Lake Rabun, ensure you book lovely accommodations, such as Glen-Ella Springs Inn. This comfortable bed-and-breakfast near Clayton, GA is perfect for a pleasant stay after a busy lake day.
Combining the charming cottage aesthetic with a contemporary look, the rooms and suites in this place offer the typical serenity of the North Georgia mountain area. In addition, you can feel the taste of Clayton thanks to the mouth-watering traditional cuisine.
Andy's Trout Farm
Andy's Trout Farm is a private property near Clayton, GA that provides recreation for all age groups. Visitors can also choose among accommodations that suit them most.
While fishing is free, you must pay $4.90 for every pound you catch. You aren't allowed to release any of the fish. Andy's Trout Farm also offers bait and pole rental.
The farm contains 13 cabins with single and double beds. Seven cabins are one-bedroom, and you can find them beside the rushing creek. Six two-bedroom cabins on the main farm provide a breathtaking view of the mountains and ponds. Similar options are available near Lake Allatoona and Lake Oconee Georiga.
Local Clayton Fishing Guides
FAQs
What are the best places to fish at Tallulah River?
When fishing in Clayton Ga, you can find a lot of wild and stocked trout fish across the five publicly-accessible miles above Lake Burton.
How can I access the Tallulah River?
While some parts of the river require a boat, others offer parking areas that allow wade-in access. The river currently borders several lakes and dams, so you most likely won't need a boat to go fishing.
What is the best time for fishing?
Thanks to the hatches, spring is the best time to fish at the Tallulah River. The water temperatures are the most optimal in the spring and fall days. The brown trout spawn during autumn, so it is convenient to find them in more significant amounts and catch them easily.
Should I fish in summer and winter?
Summer months are mostly alright for fishing. The water remains cool under the shade, attracting more species. Naturally, the winter months are the least recommendable for fishing.
When should I fish during the day?
As for the best parts of the day for fishing, prioritize dawn and dusk. You can even consider scheduling your trip on days with no overcast clouds.
What equipment do I require?
When fishing in Clayton Ga local hatches are the trout's favorite food, so you should always carry midges, mayflies, stoneflies, and caddisflies. Midges are easy to find and available in most fishing streams.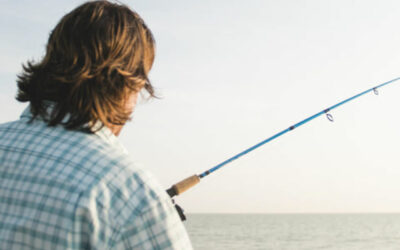 Are you the type of angler that is always searching for a new fishing adventure? Look no further than Lake Guntersville, a renowned fishing destination in the heart of...
read more
Questions? Feel free to call us, Email us or use the chat us to speak to one of our specialists.
Questions? Feel free to call us, Email us or use the chat us to speak to one of our specialists.
Questions? Feel free to call us, Email us or use the chat us to speak to one of our specialists.
What are you waiting for?
Fishing in Clayton Ga, Visit Nearby Destinations
When fishing in Clayton Ga also know we have great deals available in the following cities that match your search criteria.