Complete Guide to Hartwell Ga Area Striped Bass, Largemouth Bass, and Smallmouth Bass
Hartwell in Georgia is a beautiful city, established in 1845 and officialized in 1904. The county seat of Hart County is arguably its soul. Hartwell also brings a sort of adventurous spirit, which would be a pity to waste with no opportunities for outdoor activities. Like fishing for striped bass, for example!
Many enthusiastic anglers interested in fishing near Hartwell GA have both local and those from other states and regions across the US wondering where they can go fishing near Hartwell. Of course, one can try their luck at any stream or pond, but we're talking about serious fishing endeavors, which bring lots of caught fish.
The only place ideal for anglers looking to try their luck near Hartwell, GA, has to be Lake Hartwell. We'll now cover the ins and outs of this lake and its top fishing spots!
Fishing at Lake Hartwell
As they say, there is plenty of fish in the sea. Luckily, there are even more fish in Lake Hartwell! It is perhaps the home to numerous species, most well known as a breeding ground for stripers and striped bass. And while winter in December is the best time to go and try your luck fishing, the early summer is also a fantastic option with near-perfect weather conditions.
There's no wrong time for fishing near Hartwell Ga. You must get the same bait or lure you usually use and visit this great Georgia reservoir! The wind is almost always pleasant.
Popular Nearby Fishing Locations

Instant Confirmation

  Angler's Top Choice

FREE Cancellation
CLICK HERE TO WRITE A HARTWELL GA REVIEW
Lake Hartwell, Georgia
Lake Hartwell is an approximately 56.000 acres-big reservoir established by the Corps Engineering and located on the threshold between South Carolina and Georgia. Established with the construction of the Hartwell Dam in 1962, Lake Hartwell also includes sections of the Seneca and Tugaloo Rivers.
It has a shoreline of about 962 miles, of which 45 miles align with the Seneca River and 49 miles with the Tugaloo River. The rivers join the Savannah River seven miles above Lake Hartwell.
It's worth mentioning that the Hartwell Project, which includes the lake and the surrounding lands, takes up around 76.500 acres. That explains this region's great fishing possibilities and additional recreational activities.
About Lake Hartwell, Georgia: History and Geography
Let's start with some general information. Lake Hartwell is an artificial reservoir created with the establishment of the Hartwell Dam, as per the 1950 Flood Control Act. The Hartwell Dam is 2,415 feet long, with two earth embankments. The one on the South Carolina side is 3,935 feet long, while the one on the Georgia side is 6,050 feet long.
Named after revolutionary Nancy Hart, Lake Hartwell was the home of various historically and anthropologically significant artifacts. Before water completely flooded the territory, Joseph Campbell led an excavation team to retrieve all essential artifacts.
Lake Hartwell also has two islands—Ghost and Cemetary Island. Additionally, it's worth noting that Lake Hartwell has endured several draughts since its conception, the most recent being in 2008.
Still, this hasn't prevented the fish (notably striped bass) that typically occupy this body of water from multiplying. Nowadays, Lake Hartwell is one of the most popular destinations for all regional anglers.
Top Targeted Fish Species
Is Lake Hartwell Good for Fishing?
Before we go on, we must emphasize that Lake Hartwell is objectively perfect for fishing, even when compared to other lakes in other states! Almost anything that you've caught, you'll be able to eat.
The relatively warm water temperatures dominating most of the year will give any angler an advantage in capturing the best fish species. Not in vain is fishing one of the most popular activities in the lake region!
Where Is It Best for Angling on Lake Hartwell?
Of course, all anglers know that not all parts of a lake or river are equally good when maximizing the probability of catching what you want. Even if you have the best baitfish, you'll go home empty-handed if you go for a more deserted section.
The most often recommended sections at Lake Hartwell are the creek channels, Eastanolee Creek, Gum Log Creek, and Lightwood Log Creek. These places are perfect if you hope to catch species like the Black Crappie, regardless of the season.
Another thing to remember is that the regions around the Dam are great if you hope to catch hybrid species and striped bass. Other than that, whether you prefer to fish shallow water inhabitants or would instead go for those which dive deep, you'll be able to catch something.
Fishing Regulations, Guidelines, and License Rules
According to fishing regulations and guidelines imposed on Lake Hartwell, you can fish from a boat, the pier, or the shoreline banks. Every ship must be registered and labeled, while the people operating it must have valid driver's licenses.
Moreover, we recommend that you are wary of toxic blue-green algae, which can be dangerous for anyone close to them. It's worth noting that anglers and kids under 16 do not require a fishing permit, whereas those above that age must carry it.
Fishing License Discount Information
Luckily, when it comes to fishing licenses, several tricks will allow you to get a discount on them. Thus, for example, Georgia or South Carolina residents can get an annual deal, as can anglers above 65. A sportsman license allows you to go fishing and hunting and can also function as a discount at the lake.
Local Hartwell Fishing Guides
Which Fish Species Can I Capture at Lake Hartwell?
There are many species when fishing near Hartwell Ga that you can hope to catch at Lake Hartwell. The ones that stand out are:
Bream;
Walleye;
White Crappie;
Black Crappie;
Hybrid Bass;
Blueback Herring;
Species of Trout;
Various types of striper.
Various types of crappie, plus striped bass, largemouth bass, smallmouth bass, and hybrid bass, are standouts for the most popular activities for anglers at Lake Hartwell. White crappie, walleye, catfish, and striped bass fishing lure many distant travelers to visit Lake Hartwell and brag they've fished and caught some good game.
Most striper species bite in the regions where they are most numerous, and you can use all sorts of bait to lure them out. Bait is convenient for crappie, stripers, bass, and walleye fish types.
How Many Captured Fish Do the Laws Allow in One Trip?
While regulations regarding fish size vary between seasons, the number of fish you're allowed to collect on boats remains static. The maximum number of fish you can bring home after a fishing session is 50. If you have more than that, you'll need to release them into Lake Hartwell.
Fishing Tips and Techniques at Lake Hartwell
Several walleye, catfish, stripers, and bass fishing tips can serve for a successful fishing session. For example, the shaky head technique sees you attach a finesse worm to a jig's head, which you'll throw in the water and hope for the best.
Another good alternative is crankbaits with shad colors, patterns, and varying structures. For more tips, you can enlist in local courses, like the Water Sonar School, which teaches you how to fish for sport at different temperature levels.
You go on boat tours and cruise the lakes, learn how to rig a boat, and use a fishing reel and other fishing electronics. You'll return home from fishing near Hartwell Ga with a handful of bass and catfish!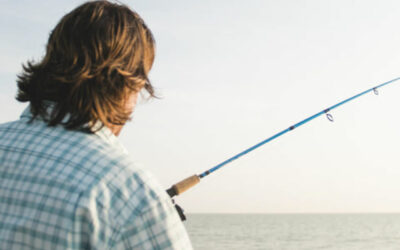 Are you the type of angler that is always searching for a new fishing adventure? Look no further than Lake Guntersville, a renowned fishing destination in the heart of...
read more
Sightseeing, Recreation, and Other Activities at Lake Hartwell
Besides catfish and bass fishing, you can also engage in other popular activities in this beautiful Georgia lake. For instance, you can go on a boat and enjoy the view or swim in shallow water regions.
Watersports, camping in the vicinity, and recreational boating in any available boats are all popular activities that you can relish. Furthermore, you can observe the wildlife in the surrounding area, around the Eighteen Mile Creek, Issaqueena Dam, the Rock Quarry, or the islands in the lake. Even if you don't plan on engaging in serious fishing, you can always attend the Sonar School for fun.
Final Word about Lake Hartwell
Lake Hartwell is a mesmerizing location for anglers and tourists looking for fishing Near Hartwell Ga. Get on your boats, ready your baits, and prepare to count all the bass fish that you've caught. You're bound to have the time to fish at this lake. If you enjoy this lake, you will be sure to enjoy Lake Allatoona as well.
Questions? Feel free to call us, Email us or use the chat us to speak to one of our specialists.
Questions? Feel free to call us, Email us or use the chat us to speak to one of our specialists.
Questions? Feel free to call us, Email us or use the chat us to speak to one of our specialists.
What are you waiting for?
Destinations while Fishing Near Hartwell Ga
We also have great deals available in the following cities that match your search criteria.