Bainbridge, GA
Black Creek, GA
Donalsonville, GA, a Great Place for Fishing And Fun
Seminole County is the destination if you are a fan of history, adventure, fishing, recreation, and some mystery. The county was named after the Native American Seminole tribe, the birthplace of their famous chief Osceola.
Donalsonville Ga is the Seminole county seat, named after a prominent businessman who built the first lumber mill that opened the doors for the town's growth.
What is Donalsonville, GA, Famous For?
Known as the Gateway to Lake Seminole, Donalsonville Ga, is a town that knows how to capture attention. The rich and turbulent background has left many marks on this city.
Donalsonville is known for its historic sites, fishing spots, and natural habitats. Visitors can explore the nearby Iron city, located only 5 miles from Donalsonville Ga, or visit Fort Gaines, a pre-Civil War fortification famous for the Battle of Mobile Bay.
A Dark Donalsonville Moment
A dark moment in Donalsonville's history is the site of the second-largest mass murder that has ever been witnessed in the history of Georgia.
The Alday murder took place at the property of Jerry Alday and his wife, Mary. While looking for gas to continue their journey, the trespassers committed one of the most brutal murders by killing all members of the Alday family.
Popular Nearby Donalsonville Fishing Locations

Instant Confirmation

  Angler's Top Choice

FREE Cancellation
Fishing in Donalsonville Reviews
Bass fishing at it's best!
★★★★★
"
Thank you out captain was super. We were fortunate to be able to book in advance during this busy season at Lake Seminole and boy did pay off.
"
A family feel
★★★★★
"
Absolutely the best fishing trip I've ever been on. Captain worked incredibly hard to put us on some great fish and we were able to reap the benefits. Bass Online is a First class service with a family feel.
"
The entire day
★★★★★
"
This was an awesome experience! If you're looking for a GOOD area charter, Bass Online is the company! Excellent time and we had so much fun. The entire day (the weather, the fish, the lake was perfect.
"
CLICK HERE TO WRITE A DONALSONVILLE GA REVIEW
Things to do while in Donalsonville GA
This Georgia town has many things to offer. Visitors can enjoy hiking the scenic and diverse trails of the Georgia State Park.
Walk the banks of Seminole Lake or join a fly fishing adventure in one of the many fishing spots.
If nature, lakes, and hills are not your choice, you can always stroll around the Donalsonville neighborhood on a Saturday morning and explore a museum of your choice or one of the many fascinating historical sites.
Georgia State Park

Stretching on 604 acres of land, the park is located on the beautiful Lake Seminole. Visitors can enjoy relaxing on the sandy beach or take a stroll through the longleaf pine forest and listen to the soothing sounds of birds at this Southwest Georgia park.
Wildlife is present throughout Seminole county, so don't be surprised if you come across bald eagles or alligators. Duck and deer hunting are also offered in certain areas, or simply look for the gopher tortoise burrows while you wander through the park.
Hiking through Georgia State Park
Visitors who are into hiking will be happy to hear that this park offers more than 600 miles of breathtaking trails. You may choose between the challenging backcountry trails, take an easy stroll down one of the paved trails, or choose one of the historic site trails.
Based on visitors' reviews, Amicalola Falls are not to be missed. Enjoy the nature surrounding the 729-feet cascading waterfall, the tallest one in the Southeast, while you watch water descend over sandstone layers.
Accommodations
Families wishing to spend a weekend in nature have the opportunity to enjoy the many amenities of the park. It offers 14 cottages, one group shelter, and 50 campsites for tents, trailers, and RVs, all scattered along the lake's shoreline.
All of the amenities are accessible year-round, but a reservation is needed due to capacity limits.
Seminole Lake
The lake is a 37,500-acre reservoir, part of a multipurpose project that was completed in 1957. Located at the juncture of the Florida, Alabama, and Georgia state lines, this lake is maintained by the U.S. Army Corps of Engineers.
The lake offers many fishing spots, beautiful sand beaches, and excellent boating opportunities. The numerous coves, inlets, and deep waters make the lake ideal for fishing. It's no wonder then why it's rated as U.S.'s fifth bass fishing lake.
Top Targeted Fish Species
Fish Species
Seminole Lake is mostly known for largemouth bass fishing, but catfish, shell cracker, bream, hybrid, and striped bass swim in these waters. The U.S. Fish and Wildlife Services stock the lake with striped and sunshine bass in Donalsonville Ga.
Largemouth Bass
The best period for bass fishing is January through April. Baits like spinnerbaits, crankbaits and plastic worms are good lures for this fish. The best fishing spots are along vegetation edges. During cool months the bass may be found in the ledges only to swim in deeper waters during the summer days.
Redear Sunfish
Luring these fellas works best by using crickets and small worms. They may be found spawning in shallow areas during spring and summer, and the best period for fishing are May and June.
Catfish
Sunfish may lure blue and flathead fish. They swim in deep and flowing areas and are primarily found in the Chattahoochee arm. If you are after channel catfish, you'll have no trouble finding them as they roam throughout the Seminole reservoir.
Seminole Lake Fishing Records
Donalsonville Ga is home to Seminole Lake and has noted several historical fishing records. The first record was recorded in May 1961 when the angler Charles Tyson caught a 16-lb, 4-oz bucket mouth.
Justin McAlpin was the angler that surprised everyone in 1979 by catching a 38-lb, 9-oz striped bass.
The latest record was made in August 2021 when Wendell Mathis caught a record bluegill that weighed 1 lb, 7.68 oz.
Local Donalsonville Fishing Guides
Meet the team of Donalsonville Fishing Guides, we know the best spots, baits, and techniques to give you the greatest fishing experience in the Donalsonville area.
Fishing License Requirements on Fishing Charters
If in Donalsonville Ga, you don't need to purchase a fishing license for saltwater fishing charters as the captain's license covers you. This goes for both inshore and offshore fishing charters. For freshwater fishing charters, all non-residents over age 16 need a freshwater license, and residents between 16 and 65 need a freshwater license.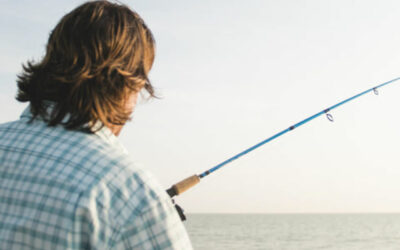 Are you the type of angler that is always searching for a new fishing adventure? Look no further than Lake Guntersville, a renowned fishing destination in the heart of...
read more
Questions? Feel free to call us, Email us or use the chat us to speak to one of our specialists.
Questions? Feel free to call us, Email us or use the chat us to speak to one of our specialists.
Questions? Feel free to call us, Email us or use the chat us to speak to one of our specialists.
What are you waiting for?
Explore Donalsonville Ga, we also have great deals available in the following cities that match your search criteria.