​The Best Places For Fishing Columbus GA
Complete Guide Striped Bass, Rainbow Trout Fishing near Columbus
Living in an era of constant running and change requires finding moments of peace and tuning oneself out. And what better option is there than fishing Columbus Ga?
Many often wonder why people go fishing or don't see the appeal, but there are more reasons to go fishing than you may think.
The most obvious reason is that one can spend time in nature, have fun with friends and family, and unwind.
But did you know that fishing also helps you master patience and helps you learn a new set of skills? There is also the moment of building your knowledge of the ecosystem and the fish species.
Are you intrigued yet? If so, we'll now acquaint you with the top fishing spots in Columbus, GA.
Preparations For Fishing in the Lakes of Columbus, Georgia
Georgia has a lot to offer when it comes to fishing. It provides a combination of freshwater and saltwater swamps, isolated swift water patches, and other sites along river banks. It's probably the last place remaining where you may fish in solitude.
If you decide to go fishing Columbus Ga is the place to visit. This city resides near Chattahoochee River, Lake Oliver, and Cooper Creek Park. Because such national treasures surround it, it has become a highly-visited landmark.

Instant Confirmation
  Angler's Top Choice
FREE Cancellation
Fishing in Columbus Reviews
Fishing with Steve
★★★★★
"
Super friendly folks. Decent selection of bait trips to choose from, choices between using baits, minnows, worms, crickets. The meeting location had free parking.
"
Great trip
★★★★★
"
We rented a double kayak for an afternoon on the water and had a great time. Rental was super quick and easy online through iOutdoors.
"
Great trip
★★★★★
"
The Rods and Reels they guys use is uncreditable, the best. Staff are VERY friendly and helpful. Best fishing service every been with.
"
CLICK HERE TO WRITE A COLUMBUS GA REVIEW
Where Can I go Fishing Columbus GA?
In search of the best spots to do some fly fishing or wet a line in a location near you for fishing Columbus Ga? Then it's your lucky day as Georgia is an angler's paradise.
There are tons of top-rated fishing spots throughout the Chattahoochee Valley in Columbus, GA. That includes the Billings pond in the neighborhood called Heritage Place and Cooper Creek reservoir – a place in Columbus, GA for bass responding early.
Fishers also recommend preparing your bait and tackle and searching for a fishing spot on Lake Hagan, the largest public lake between Columbus and Phenix City.
The Rivertown Buick GMC team offers opportunities for fishing Columbus GA, highlighting local services and providing a curated experience. They are happy to provide fishing tips on the best fishing spots near Columbus, GA, and make your life simpler.
Many anglers post fishing reports for others to find the best fishing spot to catch smallmouth bass, catfish, stripers, or largemouth. In addition, they propose other places where one can catch fish near Columbus, GA.
Fishers also recommend preparing your bait and tackle and searching for a fishing spot on Lake Hagan, the largest public lake between Columbus and Phenix City.
Lake Oliver
You can only access this 2,150-acre reservoir on the Chattahoochee River through the marina or the boat ramp near the Goat Rock Dam located on the Alabama side.
Largemouth bass, shoal bass, black crappie, green sunfish, warmouth, and striped bass are just a few types of fish in Lake Oliver.
The smaller lake in the Chattahoochee Rivers area, this lake produces most of the highest fish variety throughout the year.
West Point Lake
This artificial reservoir in west-central Georgia is home to diverse wildlife and flora. Beware of the venomous copperhead and cottonmouth snakes in the area around West Point Lake, though.
Located along the Georgia and Alabama border at West Point, GA, this lake offers great fishing spots along its 525-mile shoreline. It's where anglers have fished crappie, white bass, largemouth bass, rainbow trout, bream, and chain pickerel forever.
Top Targeted Fish Species
Goat Rock Lake
Goat Rock Lake is a 940-acre reservoir along the Alabama border with two hydroelectric dams and a constant current. The Goat Rock Marina offers access to fishing spots for largemouth bass, shoal bass, spotted bass, redear sunfish, crappie, catfish, and bluegill.
Lake Harding
You can access Lake Harding's 150-mile via several public boat ramps, where you can find excellent fishing spots. Formed by Bartlett's Ferry Dam, this Harris County lake is over 100 feet deep at the dam.
Before fishing, we recommend skimming through fishing reports that provide helpful fishing tips (such as available fish types). Lake Harding offers a broad range of fish like area largemouth bass, hybrid striped bass, channel catfish, white bass, yellow perch, shoal bass, and many more.
Is Fishing Legal at the Riverwalk?
Riverwalk is a premier tourist location in Columbus that connects Golden Park, Rigdon Park, Rotary Park, and the Civic Center and stretches to Lake Oliver. This 22-mile park is an excellent recreation area that locals and tourists gladly visit. It offers sports, hiking, and cycling opportunities, and it is the perfect fishing spot.
Local Columbus Fishing Guides
Meet the team of Columbus Fishing Guides, we know the best spots, baits, and techniques to give you the greatest experience fishing Columbus Ga area.
Which Hours Are Ideal to Go Fishing in Georgia?
As an angler, you should never arrive unprepared for fishing. And sure, the search for a location, renting boats, finding a quiet spot, and gathering bait and tackle are essential. However, all this is useless if you don't know when to go fishing.
If you've fished before, you are probably aware that extraordinarily high and low temperatures cause prey to go into hiding. For example, anglers don't recommend going out in bright daylight, as you're less likely to catch anything. Instead, it's better to go at sunrise and in the evening.
Once you choose a quiet river or lake location for fly fishing, ask fellow anglers for advice on the best time.
They'll probably tell you that you have three options:
Early morning – 6:00 a.m. – 9:00 a.m.;
Late morning to afternoon – 9:00 a.m. – 1: p.m.;
Afternoon to dusk – 1:oo p.m. – 5:00 p.m.
Purchase a Fishing License
Before deciding to embark on a fishing adventure, check with the Wildlife Resources Department on everything you'll need.
If you wish to drop a line in a river or lake of your choice, beware that Georgia law requires purchasing a fishing license for residents over 16.
Check Fish Length
When fishing Columbus Ga wildlife regulations mandate that anglers return fish less than 14 inches in length to the waters.
If you happen to catch two fish longer in length, the fishing regulations allow you to keep your catches. Make sure you are up-to-date on regulatory changes for different seasons.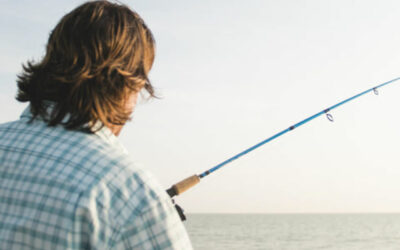 Are you the type of angler that is always searching for a new fishing adventure? Look no further than Lake Guntersville, a renowned fishing destination in the heart of...
read more
Why fishing Columbus Ga is a Tourist Attraction?
Before its establishment in 1828, Columbus, Georgia was home to a Creek Indian village. Many also recognize it as the Civil War's last battle location. Columbus has also earned the "Fountain City" moniker because of the many fountains you'll come across.
Columbus is the second-largest regarding cities in Georgia and lies directly across Phenix City in Alabama on the Chattahoochee River. It is home to many museums, parks, sports centers, and other sites for recreational activities.
Here's a fun fact: many also know it as the birthplace of Coca-Cola and the place where Columbus State University resides!
Questions? Feel free to call us, Email us or use the chat us to speak to one of our specialists.
Questions? Feel free to call us, Email us or use the chat us to speak to one of our specialists.
Questions? Feel free to call us, Email us or use the chat us to speak to one of our specialists.
What are you waiting for?
Nearby Fishing Columbus Ga Destinations
We also have great deals available in the following cities that match your search criteria for fishing Columbus Ga.