Best Lake Okeechobee Pontoon Charter
Pontoon Fishing On Lake Okeechobee
Lake Okeechobee is the most famous bass fishing destination in Florida, United States. Anglers come from around the world to experience a memorable fishing trip in this beautiful area.
The only thing better than experiencing the big o is being here with all your friends and family.
Pontoon fishing charters on Okeechobee are made for pleasure and relaxation, great for families, young children, small groups, and people with disabilities. The bass fishing guides who operate this pontoon are local fishing experts experienced in these types of tours.
This service is the best way to experience the largest lake in Florida and all of its wondering fishing and sightseeing.
Lake Okeechobee Pontoon Fishing Charter Services
Searching Availability...
Your captain will provide all fishing equipment, including quality fishing poles and lures. The length of bass charters offered are 4, 6, and 8 hours.
Lake Okeechobee pontoon boats also offer sunset and sightseeing cruises which last 2 or 4 hours and can be extended if the captain is available.
Pontoon boats are family-friendly and operated by a team of fishing guides who can provide information and facts about the local culture, restaurants, wildlife, and tips to catch trophy bass in South Central Florida.
Location
Lake Okeechobee pontoon boats launch out of Slims Fish Camp in Belle Glade, the lake's southeast end. This area is easily accessible from Okeechobee City at the north end of Central Florida and South Florida. Belle Glade is about 20 minutes from Clewiston and is the closest access point to the lake from the West Palm Beach area.
Private Fishing Charters
Lake Okeechobee pontoon fishing charters are private trips meaning only you and your party will be on board with licensed fishing guides. Being onboard a private fishing charter means your captain will personally cater to you, ensuring you get the best experience and any assistance to have the best possible trip.
Capacity
Pontoon fishing on Lake Okeechobee is the perfect adventure for large families or a group of friends looking to enjoy an outdoor activity or fishing in the bass capital of the world without having to split up. Previous visitors have used our pontoon boats for anything from family reunions to corporate outings.
Bass boats and other flats boats can only fit up to 3 or 4 people, while a pontoon boat charter can fit up to 6 passengers and your captain comfortably.
Rent a boat
Check out our pontoon rental boats for those with groups over six who don't want to split up. Pontoons boat rentals are the perfect rental option for groups up to twelve who want to stay together and still experience the full personalized tour.
Kids, Elderly, and Handicap Accessible
Pontoon boats are much sturdier and roomier than other standard fishing boats on Okeechobee, such as flats boats, Jon boats, or bass boats. Pontoon boats don't rock as much, have sides making it safer for young kids, and have much more sitting areas for those looking for a relaxing experience. Because of the excess floor space and set up of pontoon boats, accommodating those in a wheelchair or any handicap is no problem. Pontoon boats are higher up and more level with the dock, making boarding much easier as well. Bass boats are much lower and require more balance from a person boarding. Fishing charters on pontoon boats are undoubtedly the best option for young kids, the elderly, and handicapped situations.
Benefits of Pontoon Boats
Overall, fishing charters on pontoon boats are the best way to experience incredible Florida fishing in a much more relaxing and comfortable way. This fishing trip is the perfect combination of relaxing and exciting, providing the ultimate South Central Florida outdoor experience.
These boats are large enough to fit a group but small enough to cruise the Lake Okeechobee waters with trophy bass fishing success.
This service is more intimate than public headboat and airboat tours, providing guests with a personal nature tour while catching Florida largemouth bass on Lake Okeechobee.
Fishing Quality From Pontoon Boats
Fishing Lake Okeechobee on pontoon boats provides the same high probability of success as if you were in a bass boat or flats boat. In fact, the number of fish caught on pontoon boats is often higher because of the ability to have more rods out at once. This boat charter is the perfect size and shape to have many people fishing around it. Your fishing guide knows all the best spots, so everyone has a shot at catching trophy bass regardless of which side of the boat you are on.
Catching fish with Mark Rose
★★★★★
"
When we arrived, we heard people coming to shore saying , "the water is murky", "they're not biting today" , "only caught one or two". When we met up with Captain Mark, he prepared us to have patience. Mark brought us to clear water and put us on the fish. We caught at least 15 fish, had some laughs, and learned a bit about the lake and a lot about fishing with artificial.Would certainly recommend ! Very cool experience! Remember it's Lake Okeechobee, be humble.
"
Fishing with Mark Rose
★★★★★
"
Mark is a hard working very knowledgeable fishing guide. I would highle recommend him
"
Great Day Fishing!
★★★★★
"
My brother and I went out for a 6 hour trip with Capt. Mark Rose on Friday, 2/3/23. Capt. Mark is a great and knowledgeable Capt. and his new boat rides like a "Cadillac" over the water and is a beauty with lots of room to move about and loads of places to pick a spot to fish from. We motored over in his new "Cadillac" to some really great areas on the South side of Lake Okeechobee. Within 5 minutes, we had bass in the boat on both a top popper and dancing fluke. That scenario continued for a few hours. When the fog rolled in, it felt surreal. So peaceful, quiet and relaxing. When the bite slowed down, Capt. Mark moved us to another secluded area where we again began to catch again. All in all it was a beautiful day on the lake and Capt. Mark was very hospitable, patient and friendly. I asked my brother if he wanted to say anything in this review and he replied "My brother and I went out with Capt. Mark Rose and we loved him". Great job Capt.! It was a beautiful day. Thank you so much. See you next time.
"
CLICK HERE TO WRITE A LAKE REVIEW
Your Boat
The boat pictured above is a 23-foot flat deck boat ideal for cruising and will get you to your designated fishing grounds efficiently on Lake Okeechobee.
Restrooms
The boat does not feature a restroom, but there are local places to stop for your convenience around Lake Okeechobee. Bathrooms are always convenient, and we can stop anytime that is needed.
Lake Okeechobee Bass Fishing
Lake Okeechobee is a vital natural resource to Floridians, creating the ultimate fishing playground and creating homes for wildlife.
Lake Okeechobee in South Central Florida provides the ultimate freshwater fishing adventure targeting trophy largemouth bass. Between its constant action and incredible scenery, this area never gets boring. Lake Okeechobee is also a top spot to catch popular panfish such as bluegill and crappie. Anglers get to enjoy beautiful views and wildlife while your captain cruises to a top fishing spot.
Sightseeing
Being part of the Florida Everglades, Lake Okeechobee is home to many plants and animals. Apart from the fishes and alligators, Lake Okeechobee is an incredible birdwatching spot. The sanctuaries on Lake Okeechobee help protect various species, including Snail Kites and the American Bald Eagle. A Lake Okeechobee adventure is endless fun for the whole family between cruising in the tropical Florida weather, great fishing, and scenic views.
Lake Okeechobee Fishing Articles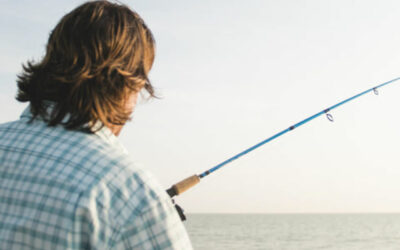 Are you the type of angler that is always searching for a new fishing adventure? Look no further than Lake Guntersville, a renowned fishing...
read more
Questions? Feel free to call us, Email us or use the chat us to speak to one of our specialists.
Questions? Feel free to call us, Email us or use the chat us to speak to one of our specialists.
Questions? Feel free to call us, Email us or use the chat us to speak to one of our specialists.