Are you the type of angler that is always searching for a new fishing adventure? Look no further than Lake Guntersville, a renowned fishing destination in the heart of Alabama, with a surface area of 69,100 acres of high-quality fishing waters.
To make the most of your fishing expedition and ensure a successful outing, get the help of Lake Guntersville fishing guides! These experienced professionals possess a close-up knowledge of the lake's secrets and its abundant fish populations.
Whether you're a novice angler seeking guidance or a seasoned pro angler looking for insider tips and tricks, Bass Online fishing guides on Lake Guntersville offer invaluable assistance. In this article, we'll go through the reasons why it's a good idea to secure fishing guides on Lake Guntersville before your trip.
Lake Guntersville Fishing Guides
: How Can They Help You?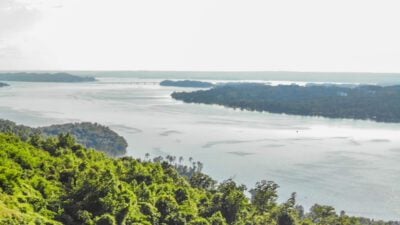 From locating prime fishing hotspots to providing expert instruction on bait selection and techniques, these fishing guides can increase your chances of landing a good catch. Simply put, they play a crucial role in enhancing the fishing experience for anglers of all levels, as these professionals are experts in the location and their field.
Guntersville fishing guides can mainly provide fishermen with valuable assistance in navigating the waters, understanding the behavior of fish, and employing effective fishing techniques. 
Lake Guntersville Guides
Fishing guides on Lake Guntersville possess a deep understanding of the lake's unique characteristics, the fish living in the waters, and how the seasons affect the fishing cycles. Their expertise allows them to guide anglers to the most productive fishing spots, increasing the chances of a successful day. 
Naturally, they are trained in various fishing techniques that work best on Lake Guntersville, such as flipping and pitching, frogging, boat fishing, or offshore fishing. They also know quite a lot about the local fish species. 
For example, Lake Guntersville is renowned for its trophy bass and crappie fishing, so our fishing guides Lake Guntersville can help you locate and target these prized catches. They can provide valuable insights into largemouth bass behavior and feeding habits, ensuring that anglers have the best chance of landing a trophy-sized fish.
You can find services such as bass fishing trips, tournament pre-fishing, electronic trips, crappie catching trips, fly fishing guided trips, guided trips from your boat, hot spot locations exploring, and many more for all different types of bass. 
The Benefits of Hiring
Guntersville Fishing Guides
As we mentioned, hiring a fishing guide on Lake Guntersville can significantly enhance the overall experience. These skilled professionals can provide various benefits to anglers—some of which we have already shared—so let's go into more detail about them.
Local Expertise and Knowledge
Guntersville Lake fishing guides have specific information and knowledge of the lake's topography, fish population, and seasonal patterns. This allows them to guide you to the best fishing spots, ensuring you have a higher chance of success.
Advanced Techniques and Strategies
It's no secret that Lake Guntersville has abundant fish species—from crappie to bass and more. As Lake Guntersville is known for its diverse possibilities, it's only natural that Guntersville fishing guides are well-versed in all fishing techniques that can get you the best catch here. They can teach you the most effective strategies and methods for targeting specific fish and even increase your chances of landing a nice prized catch. 
Knowledge of Local Rules and Regulations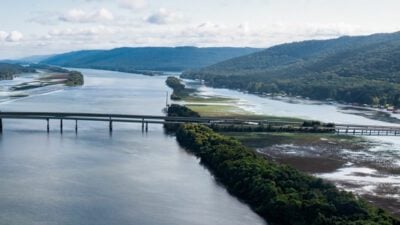 Navigating fishing regulations and restrictions can be challenging, especially if you're unfamiliar with the area, as each state has different laws and regulations. Fishing guides are familiar with the local rules, so they will easily tell you what to do and what not to do. 
At Lake Guntersville, these Alabama fishing guides can provide guidance on fishing licenses, size limits, and catch-and-release policies, allowing you to fish responsibly and sustainably. For example, you can't take out largemouth bass less than 15 inches long.
Access to Equipment
One of the advantages of hiring Lake Guntersville fishing guides is that they provide all the necessary fishing equipment. So, if you cannot bring all the necessary things you need to catch a big one, you're covered!
From top-of-the-line rods and reels and a wide selection of bait and tackle to getting on their boat fishing trip—they always come prepared. This eliminates the need for you to invest in expensive equipment or worry about bringing your own, making your fishing trip hassle-free.
Should You Get a Guntersville Fishing Guide?
While some fishermen prefer the challenge of exploring the waters independently, many like how they significantly benefit from the expertise provided by Alabama fishing guides or Charter Guntersville services.
This is particularly true for beginners or those fishing the lake for the first time, as hiring a Guntersville fishing guide can be a game-changer. Lake Guntersville is vast and complex, with numerous fishing spots and diverse aquatic species. This makes navigating these waters and understanding the behavior of the fish quite tricky for newcomers.
As pointed out, Lake Guntersville fishing guides offer valuable local knowledge, can teach basic fishing techniques, provide guidance on equipment and bait selection, and assist in understanding local fishing regulations. All of this can help beginners get acquainted with the lake and increase the fun of their fishing journey.
But it's not just newbies to the sport—even experienced anglers can gain something from the services of fishing guides on Lake Guntersville. Although they may be familiar with general fishing techniques, Lake Guntersville fishing guides have a specialized understanding of the lake, such as patterns, the best month when you can fish, and the seasonal movements of the fish. 
Guntersville Lake Fishing Guides
: Final Words
Lake Guntersville is one of Alabama's fishing gems, so, unsurprisingly, many anglers country-wide come for an exhilarating fishing adventure. The lake is abundant with a wide variety of fish species and other aquatic animals and sundry flora. 
To know how to navigate these waters best, why not hire a Lake Guntersville fishing guide? These can truly help you have the most quality fishing trip possible.
FAQs
Where is the best fishing on Lake Guntersville?
The best fishing spots on Lake Guntersville vary depending on desire, but popular areas include North and South Sauty, Siebold Creek, Brown's Creek, Town Creek, Honeycomb Creek, and the mid-lake region.
What is the best month to fish Guntersville?
The best month for fishing on Lake Guntersville is March. In fact, periods from March through May and September through November, when the weather is favorable, and fish are most active, are the top fishing moments.
What fish are biting on Guntersville Lake?
Guntersville Lake is known for its supreme bass fishing, particularly largemouth bass. It also has other fish species, such as crappie, catfish, and bream.
People Also Ask
What is the record fish in Lake Guntersville?
The official record is a largemouth bass caught on Lake Guntersville—14.50-pound caught in 1990. For smallmouth, it's a 5.85-pound fish caught near the dam in 2010.
Where is the Miracle Mile on Lake Guntersville?
The Miracle Mile on Lake Guntersville is located near Goose Pond. It's well-known for its fantastic bass fishing opportunities.