Stick Marsh Fl Fishing Packages

(Stick Marsh Fl Fishing plus hotel, all inclusive)
Marriott Suites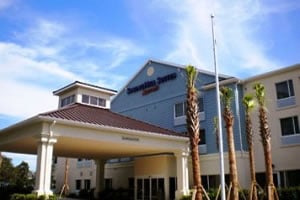 4 nights/3 days fishing
$775.00 season
$740.00 off-season
(per angler)
3 nights/2 days fishing
$545.00 season
$515.00 off-season
(per angler)
(All rates based on double occupancy. Third person add $100 per Day.)

All Stick Marsh Fl package trips include hotel accommodations, pick up service (if necessary), only our best professional guides, all fishing lures and equipment are also supplied. Prices Include:
Rods, Reels, Tackle
Artificial Baits
Hotel Room with Double Beds
Pick Up and Drop Off(If necessary)
State and Local taxes
Prices Does Not Include:
Round trip airfare between locations
Cost for Florida fishing license
(Most all Lodging Pricing in Florida are Seasonal and Subject to change on availability.)
(All rates based on double occupancy. Third person add $100 per Day.)

FOR PRICES AND INFORMATION ON CORPORATE OR GROUP FISHING PACKAGES PLEASE CALL (888) 629-2277 OR CONTACT US BELOW:
[fusion_builder_container hundred_percent="yes" overflow="visible"][fusion_builder_row][fusion_builder_column type="1_1″ background_position="left top" background_color="" border_size="" border_color="" border_style="solid" spacing="yes" background_image="" background_repeat="no-repeat" padding="" margin_top="0px" margin_bottom="0px" class="" id="" animation_type="" animation_speed="0.3″ animation_direction="left" hide_on_mobile="no" center_content="no" min_height="none"]
Stick Marsh Fl was Created in 1987, reservoir is a trophy bass fishing fishery. This 6,500-acre reservoir near Fellsmere, west of Vero Beach, it has became one of the hottest bass fishing lakes in the country. The famous Stick marsh Fl impoundment is better than ever, with catches of giant bass, shellcrackers, bluegills and crappies being simply phenomenal. Our top-rated Stick Marsh Fishing Guides are the only one with two bass over 12 lbs. Our guides are the only guides who also provides services for the giant crappie and panfish. Its not uncommon to catch bluegill or shellcrackers that are 2 lbs. and crappie up to 4lbs. from the impoundment. See the fishing report archives or fishing photos and see why our guides are the best you'll find. So give it a try, see what all the hipe is about. See why the Farm 13/Stick Marsh Fl is one of the best fishing hole in the USA!!!
Additional options on package fishing trips click here![/fusion_builder_column][/fusion_builder_row][/fusion_builder_container]