Sellers Lake Fl
Welcome to BassOnline.com Sellers Lake page. Here you will find all the information you need to make the best decisions for your next trip.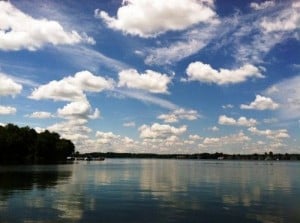 Sellers Lake is a lake in Lake County in the state of Florida. The latitude and longitude coordinates for this lake are 29.1144, -81.6379, and the altitude is 49 feet (15 meters). Sellers Lake is a lake located just 7.6 miles from Astor, in Lake County, in Florida, United States, near Camp Ocala, FL.
About Sellers Lake
Deep in the Ocala National Forest's in central Florida, away from the bustle of attractions and congestion of retirement regions. The Ocala National Forest is a relatively unspoiled area covering over 380,000 acres. It's nestled between Gainesville and Orlando, split by two rivers, the mighty St. Johns River. Which flows north on Florida's eastern board and the Ocklawaha River on the west. Alternate names for this lake includes Sellars Lake. 
The Ocala National Forest is the southernmost national forest in the continental US east of the Mississippi River. It is also the last significant Sand Pine community left in Florida. There are three first-magnitude springs on the forest that are the sources for three crystal clear runs that provide excellent canoeing and boating in this part of the state. 
Many recreation facilities for camping, canoeing, and hiking. Most of these springs, with Silver Glen being a day-use only area. Current weather, including air temperature, barometric pressure, wind speed, and direction, are continuously updated throughout the day.
Fishing Sellers
Vital information for fishing Sellers Lake. Including water temperature, fishing report, boat ramp, and moon phase. Help choose what time to hit the water with daily sunrise and sunset times plus moon rise and moonset times.
Anyone interested in fishing Sellers should consult with local fishing guides and other resources before heading out to fish. Anglers who have fished Sellers Lake, we invited to submit reviews below on the lake. Tell us when you went, what you caught, how the experience ranked, and post any pictures you may have.
And please remember to check with the local Fish and Wildlife department to ensure the lake is open to the public and that you have the necessary fishing license.
Boat Ramp
Name: Sellers Lake Boat Ramp
County: Lake County
Latitude: 29.1235923767
Longitude: -81.6200714111