Ocala Forest Lakes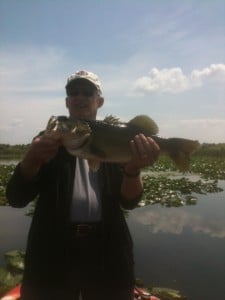 Ocala forest lakes bass fishing for most is not a big deal, but in the Ocala National Forest with two of Florida's top lakes for trophy bass. Lake George and Lake Kerr as well as dozens of smaller lakes to have fun in it becomes big to everyone that fishes in Ocala.
The Ocala National Forest in North Florida has some of Florida's most pristine, secluded, and scenic trophy bass lakes. While most of the lakes are comparatively small in stature next to Rodman Reservoir and Orange Lake the fish caught in these famous lakes are nothing short of amazing. Many of these lakes are secluded and see relatively little fishing pressure and can make for an old-Florida-style fishing trip. Most times not encountering another angler at these remote lakes. Some of the more notable lakes we fish are Lake Kerr, Lake Bryant, Wildcat Lake, Lake Delancey, and Lake Dorr to name a few. This small water fishing is some of my favorite fishing due to the beauty and seclusion of the setting coupled with the amount of trophy fish we land.
Deep in the heart of central Florida, away from the bustle of Disney World and other attractions, nestled among the retirement region of Ocala National Forest. Sitting between two rivers, the mighty St. Johns River on the eastern coast and the Ocklawaha River on the west, the Ocala National Forest is the southernmost national forest in the continental Unites States east of the Mississippi River. It is also the last major Sand Pine community left in Florida.
There are three first-magnitude springs on the forest that are the sources for three crystal clear runs that provide excellent canoeing and boating in this part of the state. Major recreation facilities (camping, canoeing, hiking) are located at most of these springs, with Silver Glen being a day-use-only area.
About Ocala forest lakes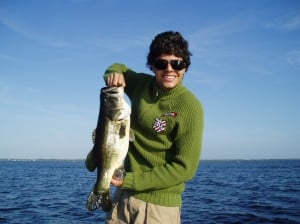 The hundreds of Ocala forest lakes and grassy ponds provide some of the state's best opportunities, but world-renowned Rodman Reservoir still the best bet for trophy bass fishing in the area. The Cross Florida Greenways system also runs through the area, as well as the Florida Trail. It's one of the area's major tourist destinations, St. Augustine and Daytona Beach have made it a favorite vacation spot for tourists. Major commercial attractions like Silver Springs, Disney World/Orlando Attractions, Busch Gardens, Kennedy Space Center and are within a few hour's drive from the Ocala National Forest, contributing to its popularity as a vacation spot.
Ocala forest lakes are roughly 60 minutes north of Orlando and 45 minutes west of Daytona Beach in what most call, "the heart of Florida's horse country." The area offers unique fishing opportunities all while offering the Old-Florida charm and beauty. This region provides wonderful wildlife, American Bald Eagles, Ospreys, Alligators, and too many aquatic waterfowl and fish species to list here, far removed from the noise and traffic of a bustling city. So whether in Orlando on business or planning a family vacation or just trying to decide on where to fish. Why not plan a trip for a truly memorable fishing experience on some of the state's most pristine, spring-fed waters.