Captain Rating:
Top Rated Captains - Rated by REAL customer reviews, click to read
Instant Confirmation
No Waiting - Get an instant online confirmation that your trip is scheduled!
Angler's Top Choice
Our Captains are NOT available anywhere else, only Top Choice Guides work here!
FREE Cancellation
Canceled due to bad weather or bad health? We'll help reschedule or refund.
USCG Credentials

This captain has successfully passed an enhanced check by US CoastGuard and is Bass Online verified legal
Child Friendly

We look forward to the opportunity to teach children to fish. We carry all of the appropriate safety gear and ensure that our boats are a clean and safe environment for children all ages.
Disability FriendlyProvides Fishing Access for Anglers with Disabilities. Select an area below to book you next trip!
Capt Richard Hernandez is excited for you to join in on the great private peacock bass charters. Capt Richard was born in New York City, and like other moved here many moons ago. He is a veteran and has a CG license Master 100 Ton.
Like many fishing guides, the fishing bug hooked Richard when he was 8 years old. Now in his fifties, his passion for fishing has never been deeper rooted in his daily life. His goal is to make every trip an unforgettable experience for the customer and for most everyone has a great time.
If you have small kids, Capt Richard is the guy for you. His engagement and interest in their success are second to none. Their parents love him as well, he is very easy to get along with and has a ton of laughs.
Capt Richard has access to three private lakes, stocked with peacock bass, clown knife fish, largemouth bass, snook, and even a few tarpons. He provides all the equipment, safety gear, and lifevest even for the kids.
Early mornings as the sun rises is always nice, but because these fish bite all day I offer three different times for your convenience.
He will make sure and teach them all he can to make the trip as successful as it can be! Anyone's welcome to join the fun!
Species Capt Richard catches
Fishing Chairs
GPS & Fishfinder
Life Jackets
Catch and Release Allowed
Cooler, Ice, Bottled Water
Boat Specs: 18+ ft
Boat Capacity: 5 People
All Fishing Equipment
Boat & Fuel
Photos
Heavy Tackle
Livebait
Artificial Lures
Spinning Rods
Baitcasting Rods
Left & Right Handed
Fly Rods (request only)
Braid & Mono Line
WHAT CUSTOMERS ARE SAYING ABOUT CAPT Richard
Capt Rich
★★★★★
"
Me and my father went with Capt Rich and it was a great time, we caught tons of fish, variety of species and Capt Rich was great with telling us information about the fish and the wildlife around, he was really funny also with tons of jokes and very easy to get along with also always baited the lines and gave help wherever asked, would 10/10 recommend going with Capt Rich for a fun time!
"
Peacock bass fishing
★★★★★
"
Richard was awesome!…could not ask for a better guide…we will be back!
"
Great time!
★★★★★
"
Bad weather day was still a blast. Capt. Rick was great company and we caught 40 + peacocks (one pushing 5lb), several lmb, and a cat. No travel time just fishing. Would recommend Rick to my closest buddies.
"
CLICK HERE TO WRITE CAPT RICHARD A REVIEW
Current Fishing Articles & Reports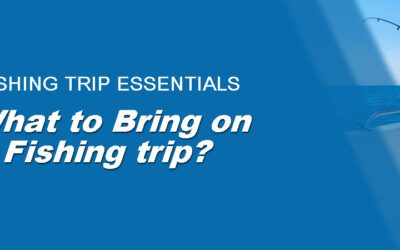 Packing for a Fishing Trip: Don't Forget the Essentials Are you getting ready for your next fishing adventure? We want...
read more
What are you waiting for?
Other Nearby Local Experts
Searching Availability...
Searching Availability...