The Withlacoochee River in Florida, also known as the Crooked River, is the state's fourth-largest river and has its origin in the Green Swamp of Central Florida, then flows north towards the Gulf of Yankeetown. The unique Withlacoochee River flows north, and there are only two rivers that do that in Florida.
The Withlacoochee River is known to flow clear in periods when the water is low, yet, it is widely considered a Blackwater river. This is because the rivers are usually filled with organic materials like leaf detritus, tannins, and others, and the water gets darker as the rain increases the flow. This is a result of the runoff from adjacent swamps and wetlands.
The river has a wild feel about it, and it is so long that you could keep returning to paddle other segments. It is known to be one of the most scenic rivers in Florida due to how gorgeous it is.
Withlacoochee River Fl Fishing
The Adventure Coast is home to a vast collection of rivers and freshwater lakes, which encourages freshwater anglers, as there are many spots to explore. Some of the species you will find fishing here are channel catfish, largemouth bass, redear sunfish, and bluegill. There is a lot of river access for the anglers, alongside perks such as kayak, canoe, picnic areas, paddleboard, hiking, and cycling trails.
The 157 mile Withlacoochee River has many limerock spots and associated swamps. Water levels fluctuate significantly here except in the nearby Lake Rousseau and the area above Rainbow River.
Bass Fishing
The waters of the Withlacoochee River thread through the Withlacoochee State Forest and harbor some of the top freshwater fish species in the state of Florida.
There are multiple ways to access this beautiful river. One of the favorite ways is through Lake Townsen Regional Park, which provides plenty of Withlacoochee River access for anglers as well as picnic areas, hiking and biking trails, paddleboard, kayak, and canoe rentals.
The nearby Mud River is another hidden gem full of adventures. It is renowned by anglers for its migrating mullet. This river is accessible by Mary's Fish Camp, a great spot that offers shoreline fishing, kayaks, and canoe rentals.
Tips
The Withlacoochee River has crystal clear water in some spots, which makes for some exciting sight fishing. The most effective and popular choice of bait when fishing the Withlacoochee River is large wild shiners. If using artificial lures, the most effective ones are little George and Gulp sinking minnows and spoons.
Boat Ramp
A public boat ramp for the Withlacoochee River is located at the Outlet River west of Lake Panasofkee in Sumter County, SR 44 in Rutland, C.R. 39 north of SR 200 in Citrus County, US Highway 41 at Dunnellon, and SR 40 at Yankeetown.
Top Targeted Fish Species
Lake Withlacoochee Reviews
Watermelon Seed - Bass
★★★★★
"
Caught 8 bass today all along the river south of KO hole slow retrieving a watermelon seed worm. Tons of bass in this river!!!
"
Withlacoochee River Fun
★★★★★
"
Nice county park along the river. We have been twice so far in the last couple years. Once to hike and once to Kayak fishing. We liked it enough that we have one of their cabins rented for the next time.
"
CLICK HERE TO WRITE A REVIEW
More Fishing Spots
The Withlacoochee River has many great neighbors, making it, so the bass fishing adventures never have to end. In addition, anglers can explore the nearby Rainbow River for a unique experience to sight fish in the clear spring-fed river. Lake Rousseau also provides some excellent fishing opportunities because of its natural beauty. Other popular spots to visit are Silver Lake and Hog Island.
Rainbow River
This beautiful river is located in Dunnellon, Florida, near the Withlacoochee River. The Rainbow River in Florida is the first magnitude spring-fed river designated as an outstanding Florida waterway and Aquatic Preserve. Visitors should only access the river from one of the seven public access areas. Fishing is allowed in the areas of the Rainbow River south of the No Motorized Vehicles sign.
The most popular fish species found in the Rainbow River are largemouth bass, bowfin, and bluegill. The rainbow river has some unique rules for anglers. Anglers should only practice catch and release and not use live bait between the marker buoy 1700 feet from the Spring State Park. Anglers should use barbless hooks and avoid entangling lines in aquatic vegetation.
Lake Rousseau
Florida Power Corporation built the Inglis dam on the river in the early 1900s, creating Lake Rousseau. The Inglis Dam, Bypass Channel, and Barge Canal are downstream of Lake Rousseau. The Lower Withlacoochee River begins at the southwestern part of Lake Rousseau, then winds and joins the cross Florida Barge canal, which flows into the Gulf of Mexico.
Lake Rousseau is an impoundment of the scenic Withlacoochee River as a part of the original Cross Florida Barge Canal project. Lake Rousseau is a giant lake full of cypress trees, hydrilla, hyacinth, and pennywort islands.
The abundance of cover and stricter in Lake Rousseau allows for the local fish species to thrive. The most popular fish caught here are bluegill, black crappie, redear sunfish, catfish, and largemouth bass. The deeper river channel is almost always an excellent place to locate and fish underwater bends. The other parts of Lake Rousseau are referred to as the backwaters or the flats.
Silver Lake
Silver lake is located in Hernando County, Florida. It's home to various Florida fish, including white catfish, redbreast sunfish, sucker, bluegill, and largemouth bass. It's a natural freshwater lake that is almost circular. There is no public boat ramp or access to beaches here, but there is plenty of bass and panfish for anglers to enjoy.
Withlacoochee River Wildlife
Withlacoochee's watershed has quite a diverse natural community, forming a diverse and extensive community. You will find different types of species like a gopher tortoise, bald eagle, red-shouldered hawk, swallow-tailed kite, Florida scrub-Jay populations, Florida black sea, or eastern indigo snake. Many of the species found here are expected; however, there are unique species and even endangered species. The river's habitat is essential as it helps maintain these species.
As agriculture and development have increased, the population of scrub jays has reduced, and state agencies are working towards restoring the habitat that allows them to thrive. 
Withlacoochee River flooding
During summer and spring, rainfall above average (high rainfall) saturates the soil and fills the swamps and wetlands so much that it can no longer accommodate additional rain. As a result, sometimes flows from the Green Swamp may come into the Withlacoochee River, and sometimes when the water levels get too high, they may flow to Hillsborough River. 
You will not find any dams or structures in the swamp to help control the flow to Hillsborough or Withlacoochee River, and this is one of the causes of the flooding in the Withlacoochee River.
However, a Wysong structure is located in the middle of Sumter and Citrus Counties downstream of Lake Panasoffkee. In periods of low flow or normal flow, the structure conserves water, and in periods of high flow, the structure becomes fully lowered. Unfortunately, this means that Wysong becomes useless to the river flow during high flow periods and cannot help.
Withlacoochee River Florida Camping
At the Withlacoochee River Park, you will find many camping sites, from RV sites to cabins, regular tent sites, and primitive camping sites. The traditional tent sites are a bit secluded and great if you prefer privacy.
The primitive tent area is quite an experience far from the RV campsites. In addition, the park has showers and restrooms that are well-maintained. As a result, visitors to the Withlacoochee park can be confident of a peaceful camping experience. 
There is a unique trail system and a lot of space at the campgrounds. If you want the most serene stay at the camp, you should consider a weekday, because more people come to spend time here on weekends. However, you can come on weekends if you feel social and would not mind making a friend or two.
For a great view, climb the breathtaking tower. It may be challenging to navigate the check-in office for trailers and RVs, so it is advisable to go to the site first and then walk to the office area.
Withlacoochee River Things to Do
Kayaking 
You can enjoy Withlacoochee's scenic environment by going kayaking. Watch for alligators, bald eagles, manatees, kingfishers, and bears while you paddle downstream. Your guide should be knowledgeable enough to handle the navigation and narrations about flora and fauna. Halfway, you can stop for food before moving on.
As a result of how gorgeous and long the river is, every bend will offer you a new thrilling opportunity to take in the beauty of Florida. You are bound to have even more fun if you have a guide that intrigues you with commentaries and facts.
Cycling 
There is a Withlacoochee bike trail nearby that parallels the river. You could pedal fast or bike while taking in the surroundings and exploring the outdoors.
The bike trail is located in Central Florida, with gradual curves and inclines. The route through the backyards of businesses and homes, with a smooth pavement that makes speeding possible.
Learn history 
History enthusiasts can go to the state park close to the Withlacoochee River. It is called Dade Battlefield, with pretty scenery and a serene environment that makes you want to soak it all up. Walking through the battlefield will also fill you with awe, especially when you learn about the story behind the place.
It is known to be where a man who inspired the Miami-Dade County name died a hero. You can even have a picnic, a road trip, or a leg-stretcher here.
If you enjoyed this article, you might also enjoy these tips on Sturgeon fish.
Withlacoochee River boat ramp
We also have great available lakes in the following areas that match your search criteria.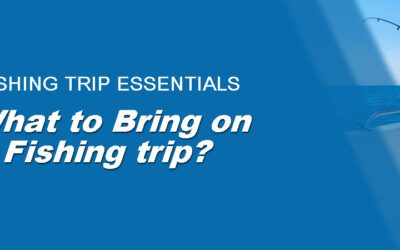 Packing for a Fishing Trip: Don't Forget the Essentials Are you getting ready for your next fishing adventure? We want to help you pack! Any good fisherman knows how important being prepared is, so we've compiled a packing list for a fishing trip of all the essentials...
read more