Evers Lake Fl
Evers lake located outside of Bradenton Florida in Manatee County. A dam placed across the Braden River near Bradenton forms this 400-acre lake. Both the lake and upper river provide excellent angling for largemouth and sunshine bass,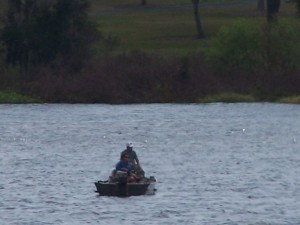 crappie, and bream. There is limited bank fishing. Boats can be rented or launched at a private fish camp located south of SR 70.
Closest Town: Bradenton
Lake Size: 400 Acres
Lake Notes: Specializing in Largemouth Bass and Black Crappie. Bream, Bluegill, and Sunshine Bass also caught.
Evers Lake Fishing
Evers lake bass fishing the Branden River, excellent bass and bream fishing With exceedingly hot water temperatures, any tips to help catch fish can be the difference between a skunked day or an icebox full of fillets. Here one for freshwater fishing: Capt. Doc Lee, a freshwater fly-fishing guide on the lake by Jiggs Landing, said when fishing a freshwater lake or river, and the water is still, look for bubbles coming off the bottom.
"That spot means there's the bottom has debris or some sort of structure giving off gas," Lee said. "Normally fish are holding on that structure like bluegill, shellcracker, speckled perch or catfish." He recommends fishing early morning or late afternoon, as well as shady spots in the morning such as bridges, trees, or shrubbery. When the sun comes up, look for a shady spot in the water. Fish tend to migrate into those cooler areas. "Or go deeper and fish shallow in the morning, but as the sun comes up go to deeper water," Lee said, "and fish slowly with small baits." Local public freshwater lakes include Lake Evers at Linger Lodge and Braden River Road, and Lake Manatee in Lake Manatee State Park off State Road 64 in eastern Manatee County.
Things to Know
West winds last prevented anglers from tarpon fishing, so Evers lake is a go change. Anglers that jump back and forth, which can be done in one of the boats. You also caught and released trout and bluefish in Sarasota Bay."Anglers fishing the coastal gulf with boats even enjoy going to Evers lake and fishing flies. Although there are still plenty of large schools of bass and smaller schools of panfish can be caught on a fly.
In Evers lake, deep grass flats should also be a good option for fishing deep and more shallow.
We fished Evers lake many times and while a lot of lakes shut down by 10 am, the lake seems to have a longer feed cycle than most lakes. You can start upriver where some would say it's good luck, but after a couple of hours of fishing, you can move back south.
Heading back out of the river and into the lake is a great place to go flipping if you like that, cranked traps along the edges, and of coarse pitching jigs into any grass you can find.