Weekend Everglades Fishing Report
Are you ready for the weekend? Is bass fishing on the menu for you? The Everglades is one of the best places to come out and go fishing here in Florida. You can explore the long canals of South Florida in search for largemouth bass. Our local experts will take you to the most productive spots for bass fishing. Enjoy this weekend's Everglades fishing report!
Our local experts are the way to go if you want the best experience possible! They have years of experience that they want to share with you. Also, our primary focus is to get you on the most fish possible. When you are fishing the Everglades, you will be throwing artificial baits, which need precise techniques that our experts can show you! Let's get you hooked on your next vacation or weekend fishing adventure!
Here is your Weekend Everglades Fishing Report with Local Expert and Captain Mark Rose: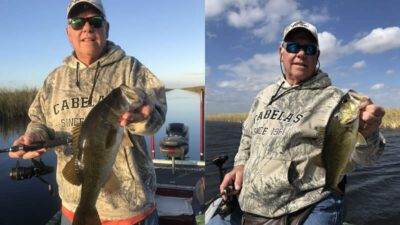 Captain Mark Rose had the pleasure of fishing with Ron Powers on this fishing charter. Ron is a great friend and repeats client. He wanted to explore the Florida Everglades. Sawgrass Recreation Park was the best location for him. The action was on fire, and the bass was biting!
Early mornings can be very productive for largemouth bass. Ron caught a number of bass to start the day on topwater baits. After that, he switched over to soft plastic worms and flukes. The biggest bass of the day weighed in at 4-pounds. There is nothing like lots of action, blow-ups, and the Florida sunshine. You can't beat the conditions here in the Glades!
Ron is looking forward to his next adventure near Fort Lauderdale, FL!
It Continues to get better
Shortly after that trip, Captain Mark had the pleasure of fishing with Jim and his buddy Ron. They were traveling to Texas for some relaxation and outdoor time. The best way they could have done that was a bass fishing trip in the Everglades. This was the first time Jim and Ron got to experience Florida fishing. It was an excellent starter trip that we would recommend to every traveler!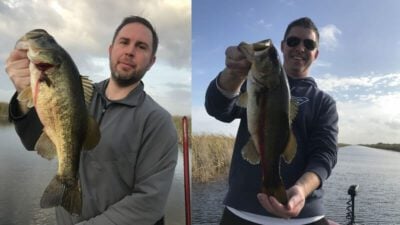 It was a quick 6-hour fishing trip. All the action came from artificial baits. The most effective baits were topwater poppers as well as soft plastic flukes. Jim and Ron caught many fish, the most significant weighing 4 pounds. They were both amazed at the action along with the abundance of wildlife. Getting to experience, this made their whole trip.
Captain Mark is looking forward to their next adventure out on the water!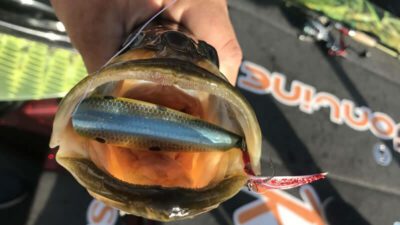 The Everglades is the ultimate Florida bass fishing destination. Everything South Florida has to offer is right here. Get out on the water and bring your family and friends. Our local experts will make sure they show you the time of your life on your next visit to Florida.
We look forward to putting you on more fish than you can imagine. See you on the water soon!
Come Visit Florida and Catch Yours Today
If you enjoyed this post about South Florida Fishing, you might also enjoy this fishing report from the same area.
Don't forget to follow us on Facebook, YouTube, Twitter, and Instagram.