ALLIGATOR LAKE
ALLIGATOR LAKE INFORMATION
Alligator Lake is located in Osceola County near Orlando, Florida. Alligator Lake nearest town is St. Cloud, Florida. The lake size is 3,408 Acres. The Lake is part of Kissimmee Chain of Lakes and has Largemouth bass, bluegill & sheelcraker, access C-GATE 33 Ramp off CR 534 Hickory tree road. The spectacular Alligator Chain of Lakes in East Osceola County offers amateur and professional anglers plenty of opportunities to reel in fish and make more fishing dreams come true.
The lakes produce record bass catches, and anglers can also fish for bluegill, black crappie and redear sunfish. Fishing is allowed year-round, except during waterfowl hunting periods. As always, a fishing license is required. Anglers can launch boats and canoes at three separate ramps, or bank fish from the levees or two fishing docks located near the boat ramps. Common catches include panfish such as bluegill, redear sunfish, largemouth bass, gar and bowfin.
The Alligator Chain of Lakes provides anglers with ample fishing opportunities as its five lakes interconnect. The chain is composed of Alligator Lake with 3,406 acres, Lake Lizzie with 792 acres, Coon Lake with 148 acres, Trout Lake with 273 acres and Lake Gentry with 410 acres. The chain also connects with the Kissimmee Chain of Lakes thus allowing anglers to experience the fishing opportunities that both chains offer. The Alligator Chain of Lakes has hosted a variety of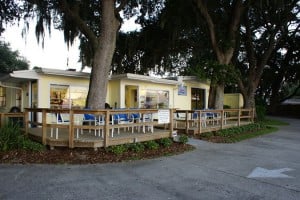 amateur fishing competitions, including the popular Big Fish Open. The Big Fish Open is a recreational catch-and-release amateur tournament for children and adults held every fall as part of Kissimmee's Great Outdoor Days.
For a complete Alligator lake experience try staying at THE LAKESIDE INN & CAFE located @ 6264 Alligator Lake Shore East, St Cloud, Fl. They have very affordable accommodations, boat docks, boat ramp and a great little restaurant.

https://www.gpo.gov/fdsys/browse/collection.action?collectionCode=FR