Fishing is a rewarding but sometimes lonesome and challenging sport. You enjoy the serenity and the chase, but you usually lack companions, transportation, and sometimes even gear. If you feel your fishing trip is always missing something, you should try charter fishing! With charter fishing, you can enjoy a whole day of professional fishing, along with an experienced captain, proper gear, and a boat! 
Charter fishing is a great thing to look into, whether you're a seasoned angler looking for companions or an inexperienced one looking to learn. But first, what is charter fishing exactly, and who can hire them? 
Read this article to learn more about fishing charters and how and where to find the best! 
What Is a Fishing Charter?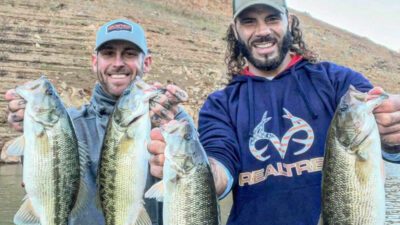 A fishing charter is an expedition service where anglers pay a fixed rate for a specialized guide, which includes the boat and gear needed for successful daily fishing. The whole guided trip can be customized to fit your needs. You can bring your family, and the boat's staff will be prepared according to your needs. 
We share the charter's meaning and answer what is a fishing charter all below. 
A captain will navigate the charter boat, which can sometimes be just the two of you, or on larger deep sea fishing charter boats, they have cabins and a crew. For a specific price, anglers get an all-inclusive trip to the deepest parts of the sea, lake, rivers, or ocean! 
Once you arrive, you have access to abundant knowledge and fish, and the most popular trips are with the bass fishing charters! With these style trips, you typically catch plenty of fish, and the action is consistent and considered luxury charter! It's as simple as that when you have the best fishing gear, location, and company; it goes incredibly smoothly. 
Most fishing charters near me, meaning local to you, should prioritize the entire process. You won't have to know how to fish; the fishing charter can teach you the basics in a matter of minutes. Some charters offer to clean and cook your fish on more prominent, more expensive boats!
Besides taking you to their hot spots, also known as honey holes, some fishing charters also come with a mate. The guide's job is to teach you every step of proper fishing, and it doesn't matter if you are a newbie or an experienced angler. This is why fishing charters are so popular, even among people without fishing equipment or experience. After a whole day of fishing, the staff on the boat will help you clean and pack your catch if appropriate for the area. Good professional charters with access to modern cell phones also provide complimentary video and photography for all customers. 
Fishing charters include professional anglers, general boat owners, resorts, and marinas who offer this charter service. Although most fishing charters are now booked online and why their services vary, they work with one goal: providing a wonderful experience. We hope you are starting to have a clearer perspective of what is a fishing charter. Continue reading as we break it down even more. 
What Is Charter Fishing
& Should You Consider It?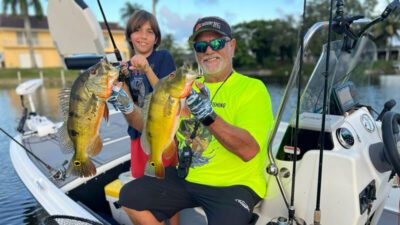 To most customers, if asked what a fishing charter meaning is. They would quickly reply that it is an excellent way for an average person to relax and catch ten times more fish than usual. Fish are easy to catch with the proper knowledge, equipment, and surroundings. That's what makes the whole charter fishing experience so exciting and worth the value. 
It's also a wonderful hobby for boat enthusiasts who want to check out a few boats before purchasing one or enjoy sightseeing. The charter fishing experience differs from the usual one because you don't have to worry about many negatives. 
Charter fishing is recommended for everyone who doesn't want to own a boat but wants to experience the art of deep-sea fishing, no matter your experience. It's also great for anglers who like to go catching and not just fishing. 
Here are some other benefits of charter fishing: 
It's cheaper to hire a boat than to own one 

You get coached on how to fish properly 

You can have your fish and eat it too 

You'll have a cabin with fresh drinks

You have all the right equipment, so there's no room for mistakes

It's easier on a fishing charter than on your own boat 

The staff teaches you about water navigation 

You can explore and enjoy much more of the scenery  

Have a fulfilling fishing experience 

Flexible opportunities 

You get to have more fun and do less work 
Bass Fishing Charters
: A Great Way to Catch Bass
Bass is a pretty common species in the US. Almost every state is home to either the largemouth or striped bass, but there are also many other varieties. To add to US tourism, almost every state has adopted fishing charters around their waters. 
Fishing charters are most often used by bass anglers as bass fishing is among the top sports in the US, with national competitions held in Florida, California, Georgia, Texas, NY, Michigan, Alabama, and many more. 
The best bass fishing charters are in Florida, closely followed by Alabama, Kentucky, Mexico, Georgia, Illinois, and many more. 
The Best Charters for Bass Research
There are many hot spots to go bass fishing with a charter. However, the top spot is taken by Florida, with most of the bass fishing sites and home to the largemouth bass. The top spot for fishing charters is Lake Okeechobee, home of the largemouth bass. California closely follows Florida for striped bass in the San Francisco Bay Area. Then we have the northeast, areas like NY and Canada for striped bass and seabass, and Lake Erie and Lake St.Clair Charters for the smallmouth bass. 
Other places where you can locate the top bass fishing charters include Kentucky Lake in Kentucky, Lake Fork Lodge in Texas, Guntersville Lake in Alabama, Headwaters Lake in Florida, The Delta in California, and Lake Erie in Ohio.  
Visit any of these spots, and you will not feel like a fish out of water!
Bass Charter Fishing: Concluding Remarks
Hopefully, now you know what fishing charters are and where exactly in the US to find them. 
With fishing charters, you can make your trip worth it by catching the most amount of fish. Not only will you catch a ton of fish, but you will enjoy the scenery in the middle of the beautiful water.
If you've fished alone, now you will be joined by your personal captain and maybe crew! Don't know the first thing about fishing? That's okay, too, because every fishing charter has a guide, and they will teach you everything you need to know about fishing! Fishing charters are a vacation you can take for a day with the boys or the family. All the equipment, the boat, and the captain are taken care of – you have to enjoy the fishing trip.  
FAQs
Are fishing charters worth it?
Fishing charters are worth it if you consider that owning a real boat is much more expensive to purchase and maintain. They also offer the proper gear and an experienced captain that knows all the right spots for fishing. 
How much do you tip a fishing charter?
You should make sure to tip your fishing charter and crew if there is one. The same etiquette goes with fishing trips as with restaurants. The appropriate is 10-20%, but you can go above if you were delighted with how the trip went. Consider how much the guide was preparing and how hard he worked on the trip. 
How do I prepare for a fishing charter?
Besides being in a good mood, depending on location, where a layer of clothes, even bring a jacket, it's earlier to take them off later, and almost all boats have plenty of storage. Personal sun protection, hat, sunglasses, and maybe your favorite beverage and snack. No need to bring fishing gear unless to prefer to use your own.  
People Also Ask
What do you do with fish caught on a charter?
Depends on the individual and local laws. You discuss this with the captain, as he will know the local laws regarding slot limits and species requirements. If the fishing charter can, they will clean the fish back at the dock and bag them for you to take them home. Or, if you're into the practice, you can try the catch-and-release. Check with each captain, as many treat this differently than others. 
Do fishing charters make money?
While asking, what is a fishing charter? The research found that a well-established fishing guide salary in the US could earn profits of more than $100,000 a year based on location and ability.