Sawgrass Recreation Park Fishing
When visiting Sawgrass Recreation Park you feel the excitement and learn the history of one of Florida's most remarkable treasures, the Everglades. As one of the rare subtropical ecosystems, the Everglades holds spectacular mysteries. Read a little history of the Everglades with us, explore the subtropical wonder of South Florida. Find your self getting up close and personal with native wildlife, many of whom are endangered in this fragile environment. This adventure will creates lasting memories as you discover the secrets of this untamed wilderness the Seminoles called home
Everglades Fishing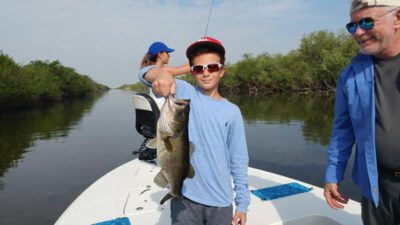 The Everglades fishing is mostly done with fast moving baits, top water plugs, frogs, snakes, big worms, senkos, spoons and buzz baits, although plastic worms fishing works well also. You see most of the strikes before they happen and the battle can be quite exhausting. Everglades is like no where else in the world, the Florida Everglades holds the state record for the highest number of fish caught per person, per hour of any fishery in the state of Florida. "Static's from the Florida fish and game wildlife department." When you consider all the great lakes and rivers in Florida that's impressive! So if you're looking for action, you have found it. Our Florida Everglades fishing guides have the most experience and extensive knowledge in fishing the Everglades. Most native to the area, our knowledge and service is second to none, just like our boats, rods & reels and tackle that you will be using. We guarantee it with our NO FISH, NO PAY policy!
Sawgrass Recreation Park offers the ability to catch big fish and lots of fish, the Everglades is the place to be. Everglades offers trophy largemouth bass fishing. Many catches in the 4 to 7-pound range are taken each year. Come join us for the trip of a lifetime. You have earned it!
Our fishing guides are hand picked from the best in the area, so you don't have to. They have fished these South Florida waters for no less then 20 years. During this time our team have developed their skills and experience necessary to provide you with that fishing trip of a life time. In order to insure your trip will be a safe and memorable trip.
Not only will you fish with a professional guide, all of our trips include: Fully equipped Bass boats, fuel and tackle. Everything you need for that trip you've been waiting for. The only thing you will need to have is a Florida fishing license.
Sawgrass Recreation Park Corporate trips are welcome and very common for us, because of our size. We can accommodate your fishing needs from one to hundred. We also can provide everything from breakfast and box lunches to a southern BBQ to end the day.
The latest Everglades Bass Fishing Reports!
History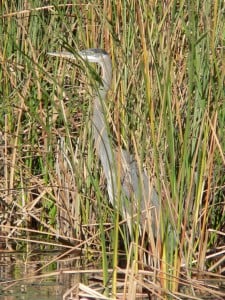 The historic Florida Everglades at sawgrass recreation park consisted of approximately four million acres of shallow sawgrass marsh, with wet prairies and aquatic sloughs interspersed with tree islands. Today, only 50 percent of the original Everglades ecosystem remains, primarily as a result of drainage and conversion of large portions of the northern and eastern Everglades for agricultural or urban land use. This is the middle section of the remaining portions of the historic Everglades are located in the Water Conservation Areas WCA 2a
The Everglades ecosystem evolved under extremely low phosphorus concentrations and is considered an oligotrophic ecosystem. A large body of evidence indicates that phosphorus is the primary limiting nutrient throughout the remaining Everglades. The introduction of excess phosphorus to the Everglades has resulted in ecological changes over large areas of the marsh. The Everglades Forever Act (EFA; Section 373.4592, Florida Statutes), passed by the Florida Legislature in 1994, stated that waters flowing into the part of the remnant Everglades known as the Everglades Protection Area (defined as Water Conservation Areas 1, 2A, 2B, 3A, 3B and ENP) contain excessive levels of phosphorus and that a reduction in levels of phosphorus will benefit the ecology of the Everglades Protection Area. The EFA requires the Florida Department of Environmental Protection (FDEP) and the South Florida Water Management District (SFWMD) to complete research necessary to establish a numeric phosphorus criterion for the Everglades Protection Area.
The SFWMD Everglades System Research Division (ESRD) initiated a succession of studies for the purpose of phosphorus criterion development by Sawgrass Recreation park. The studies began in 1993 and continue to the present, and are a part of the research and monitoring being conducted in the Everglades. Biological monitoring for the ESRD studies was initiated in early 1994 in WCA 2A. Data from this and other studies are being used by FDEP in the development of a numeric phosphorus criterion for the Everglades Protection Area. www.BassOnline.com is the only South Florida guide & outfitting service involved in persevering the Everglades and it's eco systems. We support conservation and are very active in S.A.F.E.R., which is a supporter of Anglers and Everglades Restoration.
Study Design
SFWMD ESRD initially selected 13 sites along two transects located downstream of canals discharging into WCA 2A and extending down the phosphorus gradient into least affected areas of the marsh near sawgrass recreation park. Sampling sites ranged from the canal inflows (discharge structures on the northeastern margin of WCA 2A) to a site nearly 15 km downstream from the canal inflows. Three of the 13 main sites specifically were chosen to represent the least affected area of WCA 2A with respect to anthropogenic disturbance (sites U1-U3). A series of 15 additional "intermediate" sites was added to the study later to obtain better spatial coverage of the lower portion of the transects. The sites have been monitored for water, sediment, and biological quality.
This project was initiated to monitor biological assemblages across a nutrient gradient in the Florida Everglades in support of regulatory efforts to define a numeric water quality criterion for phosphorus. The goal is protection of natural populations of aquatic flora and fauna in the Everglades Protection Area.
Location: Everglades Sawgrass Recreation Park
Sawgrass Recreation Park, directions take 595 W. to I-75 N, take Exit 23 U.S.Hwy. 27 North, 2 miles up the road.
The park offers Airboat tour, alligator show, reptile and vanishing species exhibits. Food, beverages, gift shop and craft stand. Group and private tour rates upon request. Ample bus parking and hospitality.
Looking for additional Fort Lauderdale Fishing Trips click the link!
*****Sawgrass Recreation Park Fishing Reviews*****
Fishing the Everglades
★★★★★
"
Captain Mark Shepard was a great host on the water again in our trip to the Everglades! Saw a ton of gators and put a bunch of fish in the boat. Looking forward to our next trip with him!
"
Fishing the Everglades with Capt. Brett
★★★★★
"
Me, my wife and son just spent an afternoon fishing the Everglades with Capt. Brett. This was our first bass fishing trip anywhere in Florida. Originally, the trip was booked for another location, but Capt Brett suggested the Everglades trip due to recent poor fishing on the other lake. I trusted in his recommendation and agreed to the venue change. Everything was excellent. Great boat, great fishing gear and a very helpful Captain, especially since my wife had no prior fishing experience. We had lots of fun, saw lots of wildlife and yes, we caught a lot of fish. I would definitely book another trip with Capt. Brett. Thanks for the great afternoon Brett!
"
http://www.nicholas.duke.edu/wetland/wca_2.htm
http://www.myfwc.com/Fishing/forecast/sor.html