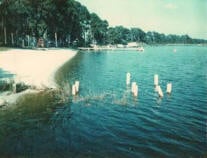 Lake Cannon is one of those lake whether you enjoy fishing, boating or viewing wildlife, water recreation… Polk County lakes are plentiful. Lake Cannon on the nine lakes lakes that make up 6000 acres, known as the Winter Haven Chain of lakes.
Lake Cannon Info:
Lake Cannon is part of the Winter Haven Chain of lakes. Fishing, jet skis and water skiing are just some of the activities enjoyed on this chain. With water depths reaching 16 feet and plenty of docks there is a good chance at catching the big one.
Polk county has 550 lakes and 88 of them have public boating access, which comprises about one-fifth of the 400 public boat ramps statewide.
The county's Natural Resources and Drainage Division produces a Boat Access Lake Directory, which is available by calling 863-534-7370.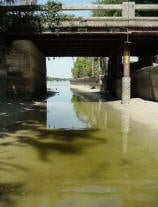 Lake recreation information may be found on the Internet at:
Polk County: www.polk.wateratlas.usf.edu.
The Florida Fish and Wildlife Conservation Commission: myfwc.
The Southwest Florida Water Management District: www.swfwmd.state.fl.us.
The South Florida Water Management District: www.sfwmd.gov.
Additional links,,
http://www.floridaconservation.org/fishing/piers/sw-reg.html
http://www.lakesmgmtdist.com/lakes_list.cfm http://www.polk.wateratlas.usf.edu/lake/default.asp?wbodyid=160569&wbodyatlas=lake