Lake Cannon
Lake Cannon is one of those lakes; whether you enjoy fishing, boating, or viewing wildlife, water recreation in Polk County lakes are plentiful. Lake Cannon, on the nine lakes, makes up 6000 acres, known as the Winter Haven Chain of lakes.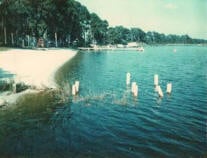 About Lake Cannon
Lake Cannon is one of the many lakes regarded as the Winter Haven Chain of lakes. These are active lakes; boating, tubing, jet skiing, and fishing are just some of the things you will see. Polk County has 550 lakes, and 88 of them have public boating access, which comprises about one-fifth of the 400 public boat ramps statewide.
The lakes do have water depths of 18 feet, most of which averages 9 feet. Cannon was much more massive back before development, as it was merged with what is now Lake Mirror and Spring Lake. The powers to be decided to spell its name with double 'n's until after the year 1890.
This Chain of Lakes is a unique 16 natural spring Florida lakes connected by human-made channels. The Chain of lakes is divided up into a northern and a southern section of lakes. The Southern Chain includes Lake Cannon and Hartridge, Summitt, Shipp Lakes, and Howard. Lake Cannon is linked to Mirror, Lake Howard, Idylwild, and Spring lake via channels.
Parks by Lake Cannon
Lake Cannon has a County Park, approximately 3acres, and offers a playground, picnic tables, facilities, fishing pier, and excellent boat ramp. 
Lake Silver also has a County park, called Martin Luther King, Jr. Park. It provides a gazebo, amphitheater, pavilion, restrooms, and ample picnic tables.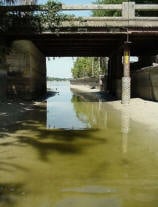 Lake Cannon Fishing
The Chain of lakes overflow with bluegill, black crappie, and largemouth bass. The Chain is also stocked with sunshine bass, most commonly found among the Chain of lakes and stocked by FWC.
Plenty of docks, there is a good chance of catching the big one.
Be Local, Stay Local, and Enjoy the Locals
Tourists and nature-lovers may want to take a visit to the Bok Tower Gardens. A local, national historic landmark, an enormous 300-foot custom-built tower known as the Iron Mountain by locals. The skyscraper is made up of beautiful Georgia marble, boasting 57 bronze bells weighing between 17 pounds and 12 tons apiece. Also nearby is the American Ski Hall of fame, home to the first pair of water skis initially owned by Ralph Samuelson (circa 1922).
Resources
The county's Natural Resources and Drainage Division produces a Boat Access Lake Directory, which is available by calling 863-534-7370.
Lake recreation information may be found on the Internet at:
Polk County: www.polk.wateratlas.usf.edu.
The Florida Fish and Wildlife Conservation Commission: myfwc.
The Southwest Florida Water Management District: www.swfwmd.state.fl.us.
The South Florida Water Management District: www.sfwmd.gov.