Lake Buffum Florida
Lake Buffum can be found on the Google map below. Lake Buffum is a Florida freshwater fishing lake in Polk County in the state of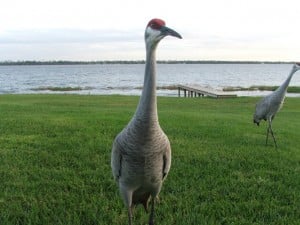 Florida. The latitude and longitude coordinates for this lake are 27.7992, -81.6656 and the altitude is 131 feet (40 meters).
Anyone interested in fishing Lake Buffum should consult with our fishing guides and other resources before heading out for a day of fishing.
Lake Buffum is located in Polk County and is 1,549 acres.
Closest Town: Crooked Lake Park
Public Boat Access: Located off Doe Lindsey Rd. in Fort Meade
Lake Species: Specializing in Largemouth Bass and Bluegill.
Polk County Florida Lake Buffum Fishing
Polk County, Florida is home to a total of 286 lakes. If you are considering fishing in Polk County, Florida, get more information by searching "Polk County" in the search box on the above top right.
Why not stop by Lake Buffum if you're passing through these parts. The high level of precipitation makes Lake Buffum a relatively wet spot; most of the rain falls during July, August, and September. While the driest month of the year is April. Camping at Lake Buffum is fine fun, Camp N Aire RV Resort is a fine local campground; if you're visiting from Lakeland-Winter Haven, you won't be the only one.
Lake Buffum is a great site to camp, Lake Wales Campground is a good choice, and after a long day of fishing. Lake Wales Motel 8 is a nice place to spend a night. This lake is so wonderful, if you need another location, take a look at the wonderful Lizzie Lake. The warmest time of the year at Lake Buffum arrives with high temperatures in the 90's, and during the night it cools down to the '70s. The cold days of the wintertime come with highs in the '70s; after the sun is down through the winter temperatures at Lake Buffum plunge into the '40s at times.
Lat 27.798333 -81.664167 Southwest
Other important links:
https://www.visitcentralflorida.org/