The water body lies in the Dr. Phillips Ridge division of the Central Lake District in Orlando, Florida. Also known as Big Sand Lake!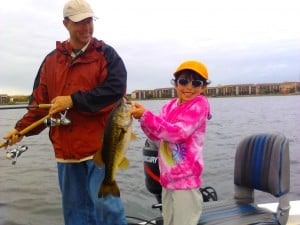 Big Sand Lakes fishing specializes in largemouth bass, bluegill and big black crappie. The near by Bultler Chain, or also known as the Windermere Chain was basically a result of sinkholes that were formed by eroding Limestone known as Karst topography. Rainwater is the main source of water which is a huge 4,720-acres and some spots as deep as 40 feet. Eleven inter-connecting lakes make up the beautiful Sand Lake chain of lakes. The Chain has regulations while operating a motor boat and has a speed limit to protect shorelines and the Lake's ecosystem. You can expect to catch Bluegill, shellcracker, bullhead catfish, crappie and lunker bass at this location.
Big Sand Lake is one of the best kept secrets in Orlando for fishing, the water gin clear a combination of underwater grass and shoreline grass that produce very well. The secret is the offshore structure which obviously the local knowledge is worth it's weight in gold.
Big Sand Lake Location
Big Sand Lake can be found on the Lake Jessamine topo map. Big Sand Lake is a lake in Orange County in the Orlando Florida area. The latitude and longitude coordinates for this lake are 28.4300, -81.4881 and the altitude is 92 feet (28 meters).
Anyone interested in fishing Big Sand Lake should contact us for our local guides on fishing the area. Anglers who have fished Big Sand Lake are invited to submit reviews to BASS online of the lake. Tell us when you went, what you caught, how the experience ranked overall.
Orange County Fishing * Orange County Florida * Sand Lake Florida * Fishing Orange County FL
View Big Sand Lake Fishing in a larger map