FOR IMMEDIATE RELEASE___________________________________________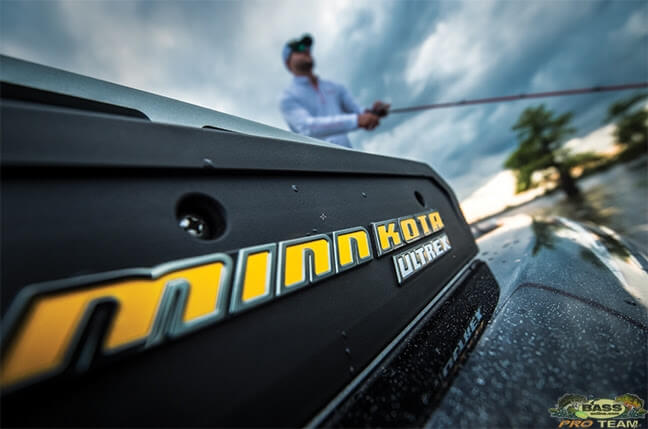 Minn Kota Ultrex™ Wins ICAST 2016 "Best of Show"
RACINE, WI (July 20, 2016): Produced Best of Show Minn Kota Ultrex by the American Sportfishing Association (ASA), the International Convention of Allied Sportfishing Trades (ICAST), is the world's largest sportfishing trade show and the annual destination for the global recreational fishing industry.
Held this past July 12 – 15 at the Orange County Convention Center Orlando, Florida, ICAST 2016 set new attendance records, with approximately 15,000 representatives from the global sportfishing industry attending to see the latest innovations in gear, accessories and apparel.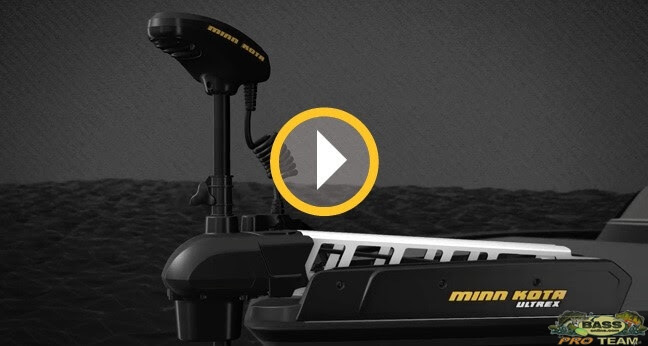 Attendees rushed to see the latest and greatest featured in the New Product Showcase sponsored by Fishing Tackle Retailer, which embodies the sportfishing industry's innovative and entrepreneurial spirit and rewards that ingenuity through the "Best of Show" new product awards competition.
This year, more than 1,000 tackle products and accessories were entered by more than 240 companies into 24 "Best of Show" categories in the New Product Showcase, all vying for the overall ICAST 2016 "Best of Show" award.
This year, Johnson Outdoors, Inc. and its Minn Kota® Ultrex™ were voted by buyers and media as the best product in both the Boat Accessories category and the overall "Best of Show."
[fusion_builder_container hundred_percent="yes" overflow="visible"][fusion_builder_row][fusion_builder_column type="1_1″ background_position="left top" background_color="" border_size="" border_color="" border_style="solid" spacing="yes" background_image="" background_repeat="no-repeat" padding="" margin_top="0px" margin_bottom="0px" class="" id="" animation_type="" animation_speed="0.3″ animation_direction="left" hide_on_mobile="no" center_content="no" min_height="none"]
"Speaking for the entire Minn Kota staff, we are very honored that attending buyers and outdoors media recognized our new Ultrex trolling motor as the best in Boat Accessories and the overall Best of Show," says Brad Henry, Minn Kota Brand Manager.
He continues: "We continue to set the bar high for break-through innovations to help anglers catch fish. Ultrex is no exception. We've combined the reliability and responsive 'wired-to-the-water' feel of our tournament-proven Fortrex® with the GPS technologies of i-Pilot®, i-Pilot® Link™, and Spot-Lock electronic anchoring. It's the best of both worlds."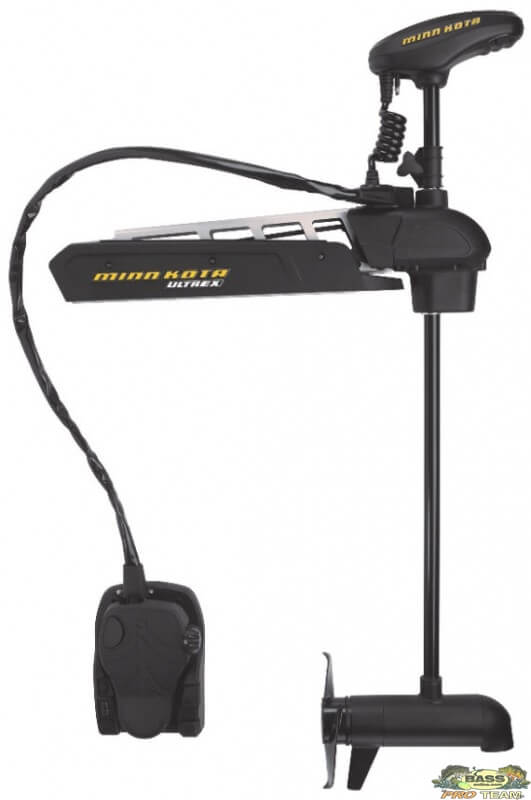 Ultrex Features:
Power Steering: Ultra-responsive control and reduces steering effort and foot fatigue
Steering Lock: Take your foot off the pedal and keep your motor heading
Ultrex Foot Pedal: Power steering with Spot-Lock and AutoPilot™ Buttons
Lift-Assist
Fortrex Mono Arm bracket
Coated stainless steel stow/deploy adjustable cable
Bluetooth®-enabled i-Pilot® or i-Pilot® Link™
Digital Maximizer
Universal Sonar 2
Composite Shaft
Weedless Wedge™ 2 Prop
The Minn Kota Ultrex product line-up comprises numerous i-Pilot- or i-Pilot Link- and US2-enabled combos, including 24-volt 80 lbs. thrust and 36-volt 112 lbs. thrust versions in 45", 52" and 60" shaft lengths. Product available in late fall, 2016.
Ultrex MSRP: $2199.99-$2799.99.
About Johnson Outdoors Marine Electronics, Inc.
Johnson Outdoors Marine Electronics, Inc. is a wholly owned subsidiary of Johnson Outdoors and consists of the Minn Kota®, Humminbird® and Cannon® brands. Minn Kota is the world's leading manufacturer of electric trolling motors, as well as offers a complete line of shallow water anchors, battery chargers and marine accessories. Humminbird is a leading global innovator and manufacturer of marine electronics products including fishfinders, multifunction displays, autopilots, ice flashers, and premium cartography products. Cannon is the leader in controlled-depth fishing and includes a full line of downrigger products and accessories.
MEDIA CONTACTS:
Jim Edlund
Traditions Media, LLC
jim@traditionsmedia.com
(612) 481-7396
Kathy Dutton
kdutton@johnsonoutdoors.com
(262) 631-6685[/fusion_builder_column][/fusion_builder_row][/fusion_builder_container]