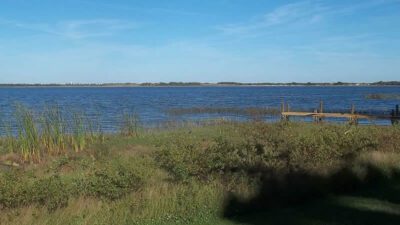 Lake Hamilton Fl is a 2,163-acre round natural lake surrounded by the City of Lake Hamilton. Lake Hamilton's town is in Polk County, Florida, United States. It's also part of the Metropolitan Statistical Area of Lakeland-Winter Haven.
The lake contains a peninsula on the northern side, popularly referred to as Bonars Island. When the water levels rise, this peninsula becomes a large island. There's also another large island on the south-central part of the lake. This large island measures 1,410 feet in length and 1,060 feet in width and is surrounded by little islands.
The lake at its longest is 2.65 miles (4.26 km), while the maximum width is 2.14 miles (3.44 km). The city is named after the lake because it is the dominant geographic feature. Lake Hamilton, Florida, is part of the Chain of Lakes, with an average depth of 7.2 feet.
Lake Hamilton Fl is a thriving freshwater fishery, home to many fish species, including largemouth bass, bluegill, and black crappie.
Lake Hamilton Fl is among the largest lakes in the area of Winter Haven, known for its scenic views and serenity. Besides the lake, abundant in fish and wildlife, there are many other activities around town and places to explore.
Fishing in Lake Hamilton Fl United States
Lake Hamilton is a good fishing and vacation destination. Fishing with a local guide is the best way to learn the fishery and catch big fish in large quantities.
The lake contains several popular sportfish, including largemouth bass, white bass, striped bass, white crappie, black crappie, and bream. Other fish aside from these gamefish are channel catfish, blue catfish, and yellow bass.
Lake Hamilton's famous Florida largemouth bass is the most popular game fish. The largemouth bass is favored by many fishermen interested in its challenging, brutal fights. A close second favorite is a crappie, also known as specks in this area. Crappie fishing charters at Lake Hamilton catch up 15-20 per trip on a good day, trolling 5-6 feet of water off grass lines. Lures used here are often redheaded yellow-bodied Hal Flys and Beetle Spins. 
Lake Hamilton Fl Boat Ramp
There are plenty of boat ramps to Lake Hamilton, but one of the most preferred ones is the Public Boat Ramp W Park, located in Polk County, Florida. 
Many people prefer this boat ramp because it is seldom crowded, and its bathroom and kid's park are always neat and well-maintained.
Things to do on Lake Hamilton
There are countless fun-filled activities around this beautiful Lake Hamilton, such as fishing, boating, hiking, and golfing. 
Fishing
The lake's shores are always busy, given that a plethora of commercial and residential establishments are always ready to keep tourists on vacation busy. As much as you can do many fun activities in this great lake, fishing is what it's popularly known for. Plenty of good spots and fishing charters are available to get you on a nice fish.
Boat riding on this historic lake, just taking in the water's scenes, is always a great time. Many tour guides or airboat companies can show you around if you don't have a boat.
Hiking
There are numerous hiking trails and parks around Lake Hamilton, and they are pretty scenic, given the variety of trees, rocks, shops, and apartments. Places to hike include West Orange Trail, Saddle Creek Park, Colt Creek State Park, Paynes Creek Historic State Park, and many others.
Exploring Nature
 Lake Hamilton, Florida's surroundings are quite a hub for nature's beauties if you are a lover of nature. The lake has several varieties of fish, trees, and birds, or you can partake in Captain Fred's Airboat Nature Tour and get up close and personal with the alligators.
Golfing
 Sports in a very serene area, such as Lake Hamilton, Florida, can be relaxing. There are many golf courses around Lake Hamilton. The most popular public golf place is Polo Park East, which has nine holes and is located in Davenport.
 Campgrounds in Lake Hamilton area
Lake Hamilton, Florida, is a top place for camping, with many areas to choose from. Some of Lake Hamilton's best campgrounds include Paradise Island Campground, Lakeshore Palms Travel Park, and Rainbow Chase RV Resort. Rainbow Chase campsite has many amenities, including shuffleboard courts, a clubhouse, horseshoe pits, and many more as you might find on Lake Oconee or others.
There is a library, a movie and puzzle exchange, and many other things to arouse your interest. It also has a clean restroom, a free wireless internet connection, a recreation hall, and many more. Several benefits await you here in this campground, and we might mention it has many similar features as you would find on Lake Allatoona.