Fishing Trip Choices throughout the US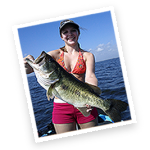 AM-PM Full-day (Dusk to Dawn) All-day
This is an all-day trip, starting at sun-up and fishing until the sun goes down. This trip is best used during the spring and winter months when it's not as hot. This is for the extreme fishermen who can't get enough! (fishing rates)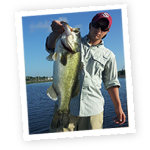 AM-PM Split-day
(4 plus hours am – break – 4 plus hours pm) "Prime fishing times"
This bass fishing trip is best during the fall and summer months when the days are much longer. It is also best to have your accommodations nearby to relax during the heat of the day. Our guide will pick you up or meet you early morning and fish with for 4 to 5 hours and then bring you back to your hotel. We repeat the process that afternoon fishing the last 4 to 5 hours of the day. Good trip if you bring your spouse or children, and want them to join you for a half-a-day. Not applicable to all locations.
(fishing rates)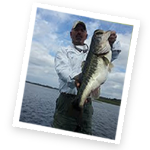 Split-Day
(Full-day with a lunch break the middle)
Split-day is one of the most popular trips we offer. Also perfect to have your spouse, children or business clients join you. We start out early morning, fishing for 4 to 5 hours or until someone gets hungry. Then we drive the boat back to the local marina, restaurant or cafe, where everyone can use the facilities to have a bite to eat and a cold drink. After enjoying a nice lunch we head back out for the second half of the day. We provide you with 8 to 9 hours of fishing time in most cases, the same as a full-day, but with a lunch break.
(fishing rates)
Full Days
(1 or 2 persons) at least 8 hours
The full-day trip is clearly the favorite among most anglers. It's straight through 8 plus hours of fishing. Continuous fishing… Bring lunch or snack for the energy to keep plugging away.
(fishing rates)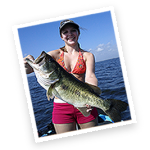 Super Half Days
(1 or 2 persons) at least 6 hours
The super-half day is also a really popular trip for those who have not fished often enough to withstand a full-day but want more than just a half-day. It also at times referred to as a 3/4 day. It's a long enough day that it gives you enough time to adjust to our style of fishing. This trip is a 6-plus hour trip that can be scheduled for the am or pm hours.
(fishing rates)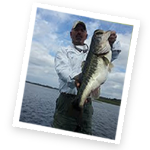 Half Days
(1 or2 persons) at least 4 hours A.M. or P.M.
The half-day is a 4-plus hour trip which could also be scheduled for the am or pm. This is a good trip for first-time anglers or people who are traveling on vacation, on a business trip or just passing through the area.
(fishing rates)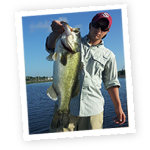 3-Day Variety Pack
One day at each of location
Experience Florida bass fishing at it's very best! Test the waters of several different locations all in one trip. Fish Okeechobee one day, the Everglades the next and finish with catching hard fighting Peacock bass on day three.
The package has a very nice saving for booking multiple days (3 or more), the savings is over $30.00/ a day off the regular full day rate. The locations can be arranged to your preference. For example, you could fish Lake Toho for 3 days, or fish Okeechobee for 2 days, or Everglades for 2 days, it's up to you.
(fishing rates)
Go: Our Home Page / Fishing Trip Choices
Please compare our rates to the industry and other leading services, you will find all reputable companies are the same rates.