If you're new to bass fishing, you might be puzzled and intimidated by the variety of lures at first glance. However, you do not require a large variety of baits to catch bass, and you definitely don't need to bring every bait you possess with you on every expedition!
Use low-cost, transparent plastic multipurpose tackle boxes to carry just the lures required for the season and the water type you'll be fishing in. Throughout the fishing season, this guide will assist you in selecting the baits that work best in clear and muddy lakes. 
Ready to talk bass lures by season? Let's get started!
Why Do You Need to Choose Different
Bass Lures By Season
?
Different seasons bring about different water conditions. For example, warm water is less dense and stays on top of the water surface in winter. What does this mean? Bass migrate differently every season, so anglers need to switch up lures accordingly.
Best Fall Lures for Bass
This season, we know that the bass are becoming bigger, chasing shad to the rear of the streams and feasting. So, consider some of the best fall lures for bass mentioned below around creek mouths and near the banks:
Best Winter Lures for Bass
As you begin to explore off-shore structures for fishing spots, your search lures should be running a bit deeper. Once you've had that bite or are prepared to attempt something new, you can consider the best winter lures for bass: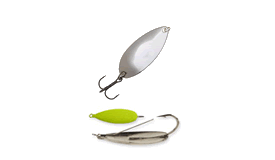 Best Bass Lures for Spring and Summer
For some anglers, spring and summer are probably the most challenging seasons. Fish are quite active, the water is colder at the bottom, and various tactics are available for fishing. Here are the best bass lures for spring and summer fishing:
Spring Lures
Thanks to the three bass-fishing seasons, you'll have no problem determining the stage the bass are in around your lake. Below are some tips for each: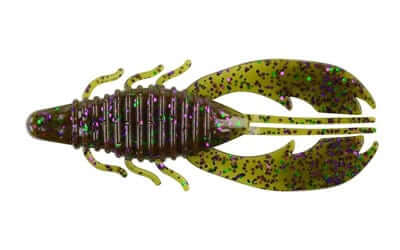 During the post-spawn, there are pre-spawn and spawn lures accessible. Bass will be scattered, so the thing to remember here is that strikes will almost certainly be driven by violence rather than hunger. Keep this in mind while you select bass Lures by season.
Summer Lures
Summertime brings hotter days and warmer water. Bass will come near shore early in the morning to eat, then migrate to open water near stream channels or deeper structures.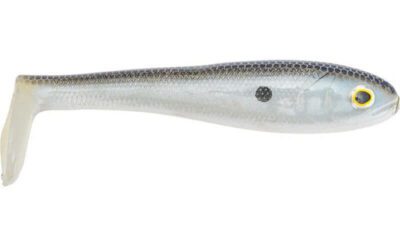 Picking
Bass Lures by Season
: Final Words
Bass fishing isn't rocket science, but it does help if you're familiar with the changes in migrations every season brings. You can't modify how bass moves from one season to the next, but you can vary the method you fish, the baits you use, and the various colors of those lures.
There are countless lures out there, but you can fit all the essential bass lures by season in a standard tacklebox. Besides picking the best bass lures by season, you can also sort the best lures by water temp – but we'll leave that for another article.
FAQs
What are good lures for bass fishing?
Bass lures are all effective for bass fishing, such as jigs, crankbaits, plastic worms, spinnerbaits, and swimbaits. Most of them are highly flexible lures that can be used efficiently for bass fishing in most situations all year round.
How to catch bass in the spring?
The most effective way to catch bass during spring is to keep your rod tip down and carefully pull the bait around rocks or other habitats to allow the bass plenty of opportunity to choose bass lures by season. 
People Also Ask
When does the fishing season start?
The first Saturday in April is traditionally considered the start of the fishing season.