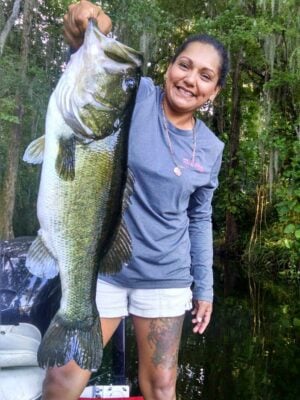 Bass Fishing On The Harris Chain Of Lakes
This is Capt Steve I am just now leaving Buzzard Beach on the Harris Chain of lakes today I guided Erika and Aron while they were down they decided to go fishing the first fish Erika caught was about 3 pounds on a June bug tap out made by Bass Assassin we then went and fished shiners Erika caught herself a 5.8 bass nothing topped that on a shiner and we caught a few more fish there was a very light breeze and the sun was shining. I hope to see them again and maybe do a saltwater trip next time. that's it for now for all your freshwater fishing adventures go to BassOnline thank you.
Captain Steve Niemoeller is a full-time Professional fishing guide and Licensed Master Captain. Primarily servicing the freshwater lakes of the St Johns River, Lake George, and Lake Monroe. He also guides on Harris Chain and Lake Toho. He also has great success on Ponce Inlet and Mosquito Lagoon in saltwater catching redfish and other species.