Fishing Social Network
The development of fishing social network, search features and high-tech websites. Have just about eliminated the conventional source of the old of sitting and reading the local paper. BASS Online is on the cutting edge of the change of guard from the old print media to the new very fast paced online media. In order to do so, we have to partner with great companies like Google, WordPress, Twitter, Facebook and many others.
We hope that you will use this fishing social network website and join us in the new revolution of bass fishing!


Fishing Reports

Our extremely popular Florida Fishing Reports, or now know as Florida Freshwater Fishing Blog. Either way, it's complete with fishing reports, tournament results and fishing destination information. Keep updated with the most current Florida freshwater blog!



Join our freshwater fishing forum where you can discuss anything from bass fishing, pan fishing, boating, fishing tournaments, bass fishing clubs and general freshwater topics of your choice.



You can always stop by the Wildlife Foundation of Florida, listen bi-weekly to the most updated freshwater fishing reports. The reports displayed by region for you convenience, starts with the Southeast, Southwest, Okeechobee, South Central, North Central, North Florida and the Panhandle region…hope you enjoy and stay tuned!


Link Partner
There are several other ways you can take advantage of our great marketing efforts, one of which is joining our linking partners program. We do limit this to industry partners, you don't have to be just the fishing industry. We welcome all tourism related companies as well as other sporting industries in the state of Florida, a couple which we work with often is golf and NASCAR. Join by click this link here!



Another great way to connect through the internet media is with banner exchange. We created the "Top 100" fishing sites in our customizable interactive software program. Anyone can join, with the industry. We created saltwater section, hunting, marinas, outdoor activities and of course fresh-water to cover all areas of the industry. Get your website or blog listed today, enter your information Click here to start this amazing banner exchange opportunity!


Photo Gallery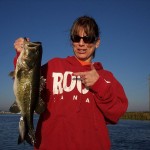 We also have probably Florida biggest collection of lakes pictures. Including fish and wildlife pictures all separated by regions of Florida. We do have and support a copyright policy on all pictures. If you are with media, webmaster or history buff and would like to use our pictures we welcome you to do so with write permission in advance. We do have many HD high-resolution pictures available as well.

What's a better way to get the word out about the great bass fishing here in Florida. I can't think of one better than to wear a little BASS Online fishing appeal to help the cause. Change your fishing luck or just to going out and looking cool. Check our complete line of hats, t-shirt, heck we even a good luck fishing mug to get your day started right.
We have three different logo to choose from. The original "Bass Fishing Capital of the World", secondly our company slogan "Always One Click Away." For all you fishing tournament anglers and TEAM player we now have the official BASSONLINE TEAM logo apparel.


Social Media
If social media is your thing, we have a complete dedicated page for all of our social media partners. Really, a Social Media Page! Yes, a standalone page with all of your standard social media. FACEBOOK, YouTube, Twitter, Instagram, Pinterest, Google+ so much more for you to get plugged into.
So, what are waiting for…let's chat it up!