Melbourne Rating:
Melbourne Fl Rating - Read customer reviews, click to read
Complete Guide to Melbourne Fl Fishing
Melbourne is a Florida City in Brevard County located southeast of Orlando. Melbourne is a unique area because parts are on the mainland while another portion is on a nearby barrier island across the Indian River. Melbourne, Florida, is ideally situated near some incredible saltwater and freshwater fishing. Melbourne is where the fish-filled Banana River and Indian River meet and has the Stick Marsh only 20 minutes inland.
Melbourne, Fl is home to pristine beaches, various outdoor activities, and a host to freshwater and saltwater fishing adventures for anglers of all skill levels. The possibilities are endless while fishing with a professional Melbourne fishing captain. Anglers can catch popular saltwater fish like barracuda, mahi-mahi, jack crevalle, and black drum or freshwater game fish like trophy bass or panfish like black crappie.
Melbourne offers some of the best fishing charters and tours in the state. Casting off alongside an experienced local captain is the best way to get the full experience while exploring these waters. Your professional fishing guide will provide you with all fishing gear, tackle, and tips for a successful day on the water. Your local captain will be able to make sure you get the most out of your trip.
Best Spots to Fish in Melbourne

Instant Confirmation

  Angler's Top Choice

FREE Cancellation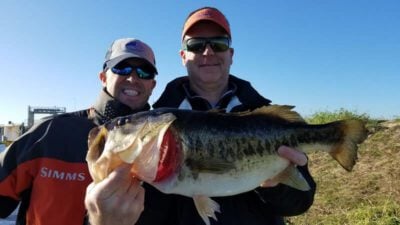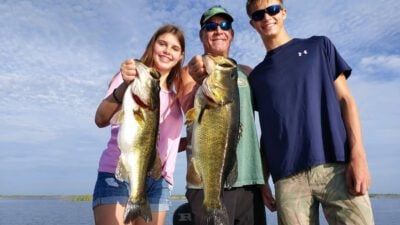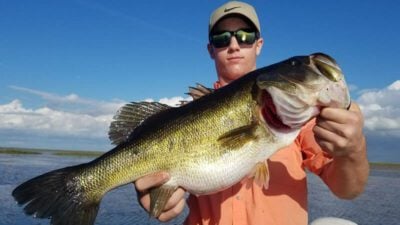 Saltwater Fishing Charters
Inshore Fishing
When visting the "Lagoon Fishing Capital of the World," you'll be greeted with old Floridian charm and miles of unspoiled backcountry scenery. Fishing charters along the Indian and Banana Rivers' shorelines offer an action-packed fishing adventure for visitors of all skill levels. Commonly hooked species while on inshore fishing trips are Speckled Trout, Redfish, Flounder, Snook, and Black Drums.
People travel from around the world for the hard-biting bull Reds commonly caught on Melbourne fishing trips. Inshore fishing trips can launch out of Melbourne or the nearby Sebastian Inlet. Jack Crevalle and Black drum are two popular fish species in Melbourne, Florida, that anglers can catch throughout the year but still have high and low seasons.
Fishing for the strong Jack Crevalle is best from May to September, while the low season is from January to March and December. Fishing for black drum is best from April to September, while the low season is from January to March and October to December. Try fishing the mangrove shorelines in one to three feet of water for trout, redfish, black drum, jack crevalle, ladyfish, and snook for the ultimate coastal experience.
Inshore fishing charters can also explore structures on the causeways for sheepshead and flounder.
Deep-sea Fishing
Offshore fishing near Melbourne is typically done from Port Canaveral, where anglers can battle the Atlantic giants such as Mahi Mahi, Blackfin Tuna, and Sailfish. On nearshore fishing charters, common catches are Amberjack, King Mackerel, and Cobia. Local captains can use many different deep-sea fishing methods, including bottom fishing, live bait fishing, jigging, and wreck fishing.
Melbourne, Florida, is home to various species, many of which are resident fish that anglers can catch throughout the year. There are, however, some times of the year that are better for targeting certain fish. Mahi Mahi, Sailfish, and other big game offshore favorites are most abundant in Melbourne's summer months.
Popular reef and wreck fish species, including Amberjack, Grouper, Barracuda, Blackfin Tuna, and King Mackerel, are highly abundant in the winter. Dolphins or Mahi Mahi are a couple of the most sought-after fish species in Melbourne waters. The Mahi Mahi fishing in Melbourne varies throughout the year. The high season for Mahi-mahi is April to July, while the low season is January to February and October to December.
Saltwater Fishing Seasons
Winter
A winter fishing trip in Melbourne means spotted seatrout and Kingfish in abundance. The amberjack, barracuda, and blackfin tuna bite heat up starting in February. Inshore fishing charters are productive throughout winter for species such as redfish, trout, flounder, black drum, and jack crevalle.
Spring
Spring is the best time to get a grand slam and black drum while on an inshore fishing trip in Melbourne. An inshore grand slam consists of Redfish, Flounder, and Spotted Seatrout. Towards the end of spring, May is the best chance to catch a Yellowfin Tuna and Marlin during a deep-sea fishing adventure.
Summer
June is an excellent time for snook and tarpon in the coastal waters of Melbourne. The Black drum and shark are biting in July. This is also ideal for Mahi Mahi and other giant game fish on an offshore fishing charter. Towards the end of summer, in August, snook are abundant and aggressive in the Indian and Banana Rivers.
Fall
Inshore, nearshore, and deep-sea fishing charters in Melbourne all have an active bite in Fall. The nearshore and offshore fish abundant right now are Amberjack, Grouper, Bonito, and King Mackerel. The coastal species abundant are Redfish, Flounder, and Spotted Seatrout. Black drum high season ends around September, but there will still be resident fish around.
Top Targeted Fish Species
Freshwater Fishing Charters
Melbourne is close to some of the best fishing for largemouth bass in the sunshine state. Some of the best largemouth bass fishing happens at the Stick Marsh fishery in Melbourne, which is connected to St John's River. This healthy fishery is full of trophy largemouth bass, which bass anglers from around the world come to experience.
The best part is this fishery is relatively unknown, so the numbers and size of fish are going strong by not having too much pressure. Stick Marsh, also known as Farm 13, is home to largemouth bass, shellcrackers, redear sunfish, bluegill, black crappie, and various catfish species. The St. Johns River begins in Vero Beach and winds through 12 Central Florida counties, eventually emptying into the Atlantic Ocean.
The St. Johns River gradually transforms from freshwater to brackish as it reaches the ocean at the end of its journey through Florida.
Fishing Farm 13
Farm 13 is a 6,500-acre impoundment in Fellsmere fed from the St Johns River is known for its excellent bass fishing due to the nutrition that provides plenty of food to support threadfin and gizzard shad, small bream, and shiners, which are all present in good numbers. Those, in turn, feed the bass and make them grow big. The particular catch-and-release policy for largemouth bass at Stick Marsh makes bass fishing a true pleasure.
During your bass fishing charters, you will also enjoy a variety of wildlife and marine birds during your fishing adventure.
As given in its name, the marsh has many natural hazards throughout the lake. You have to know what conditions promote the best navigation and fishing when traveling here. One of the many advantages of the Melbourne bass fishing charter is that your Captain is highly knowledgeable in these areas. A fishing guide with a daily on-the-water experience is key to fishing the Stick Marsh.
As a vegetable farm, Farm 13 had canals or irrigation ditches, which remain below the surface. The deepest portions of Farm 13 are at the center of the old channels. The shallowest parts are at the tops of the old levies that are just under the water. To the North of Stick Marsh is Melbourne and to the South is Vero Beach. Take a Melbourne Bass Fishing Charter after soaking up the sun on Florida's Space Coast for a fishing experience of a lifetime.
Local Melbourne Captains & Guides
Amazing Fishing Guide!
★★★★★
"
Capt Bill is by far the best fishing guide we've ever had. He was extremely knowledgeable about the area and was patient and supportive of both the experienced anglers and newbies in our group. Will definitely book again and recommend to friends.
"
CLICK TO WRITE A MELBOURNE REVIEW
Local Fishing Spots
Lake Washington Park
A shaded 25-acre community river park perfect for freshwater fishing from both land and water, with easy boat access and two of the best spots to shoreline fish.
Melbourne Beach Historic Fishing Pier
This historic fishing pier is one of the more popular fishing piers in Melbourne. It extends further out than other piers allowing access to a wider variety of fish in the salty waters of the Indian River. Located in historic downtown Melbourne, the pier has a shaded area as well as public restrooms.
Claude Edge Front Street Park
This park is a well-shaded, well-maintained haven for shore or boat fishing, a little-known secret of the local fishing enthusiasts. The boat ramps at Claude Edge offer access to the salty water of the Intracoastal Waterway, where snook, tarpon, and redfish are in abundance. A fishing pier is also available.
Kiwanis Park at Geiger Point
Kiwanis is a 7-acre community park offering scenic views and Indian River Lagoon shoreline fishing. There are picnic tables and grills making it a popular spot to eat the dinner you just scored.
Six Mile Creek
This park is located in the Six Mile Creek Wildlife Refuge and is great for kayak fishing. The 4.5-acre community park features a boat ramp allowing access to the St. John's River six miles southwest through Little Salt Lake, Salt Lake, Loughman Lake, and Clark Lake.
Things To Do
This coastal city near the Space Coast is home to some of the most beautiful Florida beaches and unique downtowns. Melbourne, Florida, has a tech hub reputation, but its historic downtown is full of quaint small-town charm.
A few of the best attractions to explore while in Melbourne, Fl, are the Rossetter House Museum, the Brevard Zoo, Manatee Cove Park, Kennedy Space Center, and El Ambia Cuban restaurant. For the adults visiting Melbourne, try out one of the many Florida breweries located nearby. The Mansion is one of the more popular ones. Melbourne is full of top restaurants, unique hotels, and numerous indoor and outdoor adventures. It's a top destination for the whole family to visit any time of the year.
Current Melbourne Fishing Reports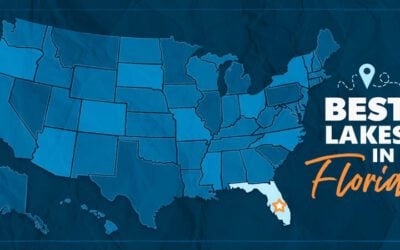 Ranked #1 Best Lakes in Florida BASSMASTER >> Rodman Reservoirs' reputation as one of the best lakes in Florida stood out in the...
read more
Questions? Feel free to call us, Email us or use the chat us to speak to one of our specialists.
Questions? Feel free to call us, Email us or use the chat us to speak to one of our specialists.
Questions? Feel free to call us, Email us or use the chat us to speak to one of our specialists.
What are you waiting for?
We also have great deals available in the following cities that match your search criteria.