Florida's Largest Provider of Florida Bass Fishing Trips and Guides.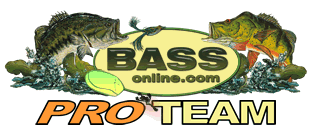 Florida Bass Fishing At It's Very Best

888-629-2277 or (888) 321-0202
Lake Okeechobee Fishing : Florida Fishing Guides : Fishing Reports : Bass Fishing Pictures
Fishing Tours
RiverPlate Amazon Outfitters Amazon peacock bass fishing adventure on our fly-in floating cabins literally outdistance the competition. Travel times to fish each day average 10-20 minutes.
Eagle Eyes Bonefishing Fishing provides guided fishing charters on the beautiful flats of Long Island Bahamas and the surrounding areas.
Alaska's Wilderness Place Lodge Deluxe Alaska fishing lodge on Lake Creek. Fly-in full service fishing lodge trips from Anchorage. Salmon, trout river fishing vacations.
Blue River Anglers Breckenridge Colorado fly fishing and fly shop of Summit County.
Thomas Outdoors Water Sports Multiple locations on the Strand. Offering the very best jet ski rentals & tours, pontoon and fishing boat rentals, and jet boat rides.
Eagle Lake Ontario – fishing & hunting Fishing and hunting vacations at Andy Myers Lodge, Camp and Resort near Vermilion Bay in Ontario Canada. Canadian fishing for muskie, walleye, musky, lake trout and bass.
We Go Kayaking.com Kayak with killer whales on Vancouver Island Canada from our private floating eco-lodge. British Columbia's premiere kayaking outfitter for over 10 years.
Okavango River Boats Capture the rhythms of the Delta and feel the heartbeat of the mighty Okavango in Botswana as you journey on the Ngwesi, our houseboat, moored on the river, near the town of Shakawe.
Pro-Guides Flyfishing Superb flyfishing for trout and grayling in the wonderful rivers of Austria, guiding service and more with the two professionals Ch. Menz and U. Rieder.
Costa Rica Vacations Costa Rica Vacations is a great, fun, beautiful travel and destination guide to sunny Costa Rica with its world-class Costa Rica fishing, surfing, adult nightlife, and great real estate deals
Alaska Tours We specialize in Alaska Adventure Travel Vacations & Bear Viewing Tours and we would be delighted to help you plan your next Alaska vacation.
Go: Our Home Page