WPB Rating:
WPB Rating - Read customer reviews, click to read
Complete Guide to Palm Beach Fishing
West Palm Beach is known for its incredible and vast fishing opportunities, making this part of South Florida an angler's paradise. This part of Florida has some of the best fishing between all the sea and lake options. The healthy fish populations, natural beauty, and wildlife available to see by boat make for a great day of fishing in Palm Beach. Partake in a fishing charter at Lake Ida for bass and peacocks, or head to Lake Okeechobee for your chance at a famous Florida trophy largemouth.
The Palm Beaches offers a memorable fishing experience on a Gulf Stream trip for the legendary Sailfish Alley. The area also has some of the best fishing for snook and tarpon closer to shore. There are endless fishing opportunities with all the thriving regions nearby, such as Singer Island, Juno Beach, Jupiter, and Riviera Beach, FL.
Palm Beach Freshwater Fishing
The top freshwater fisheries closest to West Palm Beach are Lake Ida and Lake Osborne, about 20 to 30 minutes away. Both are known for their largemouth bass, butterfly peacock bass, and exotic clown knife fish. Other species caught here are bluegill, catfish, sunshine bass, and redear sunfish, among the other exotic fishes, including Oscars, spotted tilapia, and Mayan Cichlids.
West Palm Beach is currently the furthest north—Peacock bass, with a healthy population throughout the local canals. Peacock Bass fishing is good year-round, but their long spawn during the summer months is when they are most plentiful and active.
Belle Glade, the southeast end of the famous Lake Okeechobee, is about an hour from West Palm. Okeechobee City, the north end of the lake, is less than an hour from North Palm Beach cities such as Jupiter, Fort Pierce, and Port St Lucie. Lake Okeechobee is the world's most famous largemouth bass lake because of its quality and quantity of trophy largemouth bass. Hiring a fishing charter to Lake Okeechobee's best fish holes provides the highest chance of landing your personal best.
Best Spots to Fish in WPB

Instant Confirmation

  Angler's Top Choice

FREE Cancellation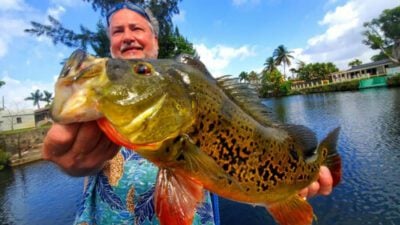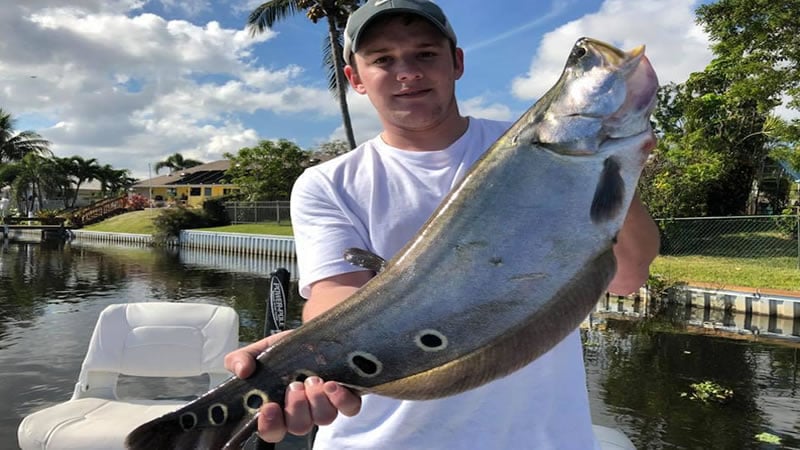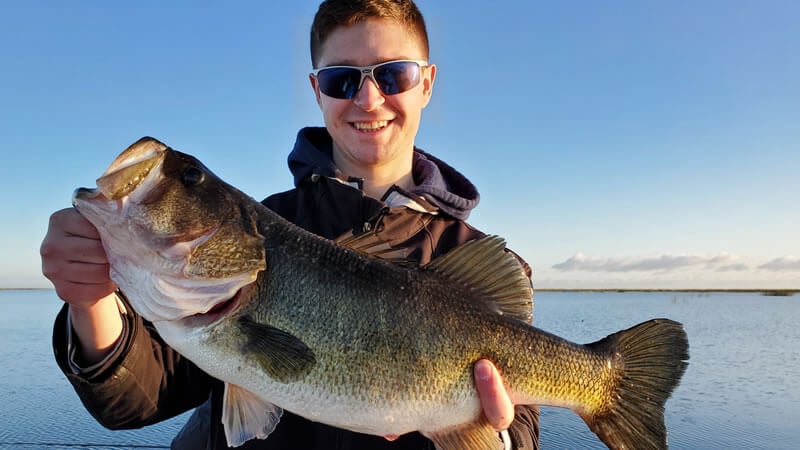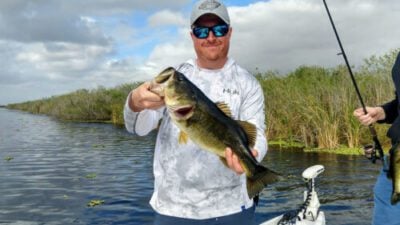 West Palm Beach Saltwater Fishing
Inshore Fishing
Inshore fishing near West Palm is done in shallow waters near the shoreline, jetties, piers, and flats. Anglers can have a memorable coastal fishing experience day and night year-round. The Palm Beach Inlet area has some of the most popular hard-fighting species, including Tarpon, Redfish, Snook, Jacks, Trout, Pompano, and Sharks.
The inlet provides one of the best fishing spots in South Florida, thanks to large volumes of water rushing in and out through the tide changes, making it a perfect place to catch Tarpon, Spinner sharks, Permit, Enormous Jack Cravelles, and Barracuda standing by for the ambush. 
Surrounding areas such as Singer Island, Juno Beach, and Riviera Beach are all home to incredible inshore fishing. Inshore fishing charters are typically more family-friendly, especially with kids, if looking to do sea fishing. The West Palm Beach Fl October action is much more consistent and fast-paced inshore as opposed to offshore.
Deep-sea Fishing
Deepsea fishing charters are done in waters over 90 feet deep, more than twenty miles from Florida's shoreline. Palm Beach, Florida, is a top offshore destination primarily because of the ability to catch popular game fish such as mahi-mahi and sailfish just a few miles from shore. West Palm Beach fishing deep sea fishing is most known for its incredible sailfish fishing.
Other popular species caught here include mahi-mahi, kingfish, wahoo, blackfin tuna, and larger sharks. An area ranging from West Palm Beach to Fort Pierce is known as Sailfish Alley, where the sailfish congregate closest to shore.
An area near the "Gulf Stream" that runs along Palm Beach up to Jupiter has a reef system known for incredible bottom fishing for Snapper, Grouper, Hogfish, King Mackerel, Cobia, and Amberjack. The water gets extremely deep relatively quickly, making it so anglers can reach top spots such as Bridge Reef and the Playground that become 100-200 feet deep within three miles of the shore. 
Blackfin tuna roam the ocean throughout the year but can be targeted closer to shore during the Spring and Summer. May and June are the peak months to get a bite from a blackfin tuna. Mahi Mahi, also known as dolphin fish, can be caught in West Palm Beach year-round, and their high season is April to September. Mahi Mahi is an ideal game fish and makes for delicious table fare.
West Palm Beach Fishing Charters
West Palm Beach fishing charters offer a wide range of excursions to experience. Top fishing locations around this area for sea fishing include Lake Worth Lagoon, Juno Beach, Riviera Beach, West Palm Beach Inlet, and Singer Island. Experience charter fishing the coast on a flats boat in skinny waters for top sport fish such as tarpon.
You can take an offshore charter fishing trip to battle some of the biggest fish you've ever seen or catch delicious Mahi-mahi. You can stay in shallow inland waters for an action-packed day of largemouth and peacock fishing during West Palm Beach bass fishing charters. 
Every charter fishing option provides anglers with a great day on the water regardless of what they want to target. Your guide is a local expert who knows where to go to catch your desired species. Your captain will provide all top-of-the-line equipment and knowledge of the best fishing spots near me for a successful fishing experience. Your guide is there to make you a better angler and answer any questions you have while taking you straight to the action for a great day.
Whether you do a 4, 6, or 8-hour charter, you'll get to experience the wildlife and the beauty of the area while catching fish in the clear Florida waters. From beautiful houses and lake wildlife during a bass fishing trip to beautiful ocean life such as porpoises, turtles, shorebirds, and manatees while sea fishing.
One thing to keep in mind, when hiring a saltwater charter in Florida your Florida fishing license may or should be included per state law. If doing a freshwater charter, no matter the species a license for residents and nonresidents are required per the state law.
Top Targeted Fish Species
West Palm Beach Fishing Spots
Singer Island
Singer Island is less than 20 minutes away from Palm Beach, an oceanfront area of Riviera Beach. The site features about seven miles of topical beach where people come for the best water and nature experiences. Singer Island has fancy hotels and resorts, snorkeling, scuba diving, and incredible fishing. Charter fishing here, whether deep sea or inshore, makes for a memorable fishing experience.
John D MacArthur State Park Riviera Beach near Singer Island is nestled on a barrier island and sits in Lake Worth Lagoon's estuary and the Intracoastal, where you can kayak, hike the trails, and fish the sea. There is a lot to do here on Singer Island, but many people travel here to experience catching its deep sea fish.
Local WPB Captains & Guides
Meet the team of local WPB fishing guides, we know the best spots, baits, and techniques to give you the greatest fishing guides in W. Palm Bch.
Great day of fishing (a little catching)
★★★★★
"
A buddy and I had a great day fishing with Captain Larry on the south end of Lake Okeechobee. The weather was beautiful, the wildlife plentiful, and we caught a few fish. It was very enjoyable and Captain Larry was a knowledgeable guide who worked hard to get us on fish in tough, low water conditions.
"
Excellent fishing trip!
★★★★★
"
We had a wonderful after noon with captain Dave Lauer! We all caught lots of fish! Dave is a gentleman and very professional and knows exactly how to adjust to his clients.
"
Great time!!
★★★★★
"
Dave did a great job putting us on the fish and making the day very enjoyable...Highly recommend!!!!
"
CLICK TO WRITE A WPB REVIEW
Area Things To Do
The Palm Beaches has something for everyone to experience with beautiful hotels, boat rentals, wildlife adventures, and more. Relax on the tropical beaches or enjoy boating, snorkeling, or paddling the pristine waters. There are plenty of places near West Palm to rent a jet ski, pontoon boat, deck boat, or fishing boat. There's also an outdoor mall and a lot to do on Worth Avenue.
Experience wildlife at the Florida Everglades or Lion County Safari. Other popular attractions include the Zoo, Airboat rides, and Rapids Water Park.
Current WPB Fishing Reports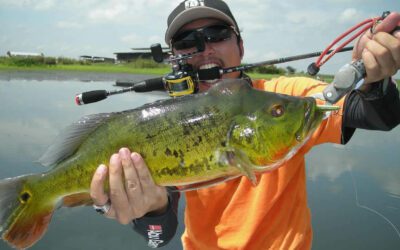 Every location has that one fish that brings tons of people to the area and for South Florida, it's peacock...
read more
Questions? Feel free to call us, Email us or use the chat us to speak to one of our specialists.
Questions? Feel free to call us, Email us or use the chat us to speak to one of our specialists.
Questions? Feel free to call us, Email us or use the chat us to speak to one of our specialists.
What are you waiting for?
We also have great deals available in West Palm Beach fishing and the following cities that match your search criteria.