Captain Rating:
Top Rated Captains - Rated by REAL customer reviews, click to read
Instant Confirmation
No Waiting - Get an instant online confirmation that your trip is scheduled!
Angler's Top Choice
Our Captains are NOT available anywhere else, only Top Choice Guides work here!
FREE Cancellation
Canceled due to bad weather or bad health? We'll help reschedule or refund.
USCG Credentials

This captain has successfully passed an enhanced check by US CoastGuard and is Bass Online verified legal
Child Friendly

We look forward to the opportunity to teach children to fish. We carry all of the appropriate safety gear and ensure that our boats are a clean and safe environment for children all ages.
Disability FriendlyProvides Fishing Access for Anglers with Disabilities. Select an area below to book you next trip!
Captain DJ Timms is a full-time south Florida fishing guide. He guides for both Trophy Large Mouth Bass and Peacock Bass. He is a Marine Corps Veteran born and raised in South Florida. While In the Marines Capt DJ fished Many different bodies of water and learned numerous techniques. Some of those techniques have helped him put bigger fish in the boat, and he is more than willing to teach you.
Capt DJ has over 12 years of tournament bass fishing experience and has been very successful. The main lakes he focuses on are Lake Okeechobee, Florida Everglades, Lake Osborne, and the Golden Gate canal system.
Enjoy a comfortable ride aboard a custom-built Big O Boat designed specifically for the shallow water we fish in South Florida. His Big O is powered by a 250 HP four-stroke Yamaha engine for more security and speed. Its navigational electronics include 4 GPS and fish finders with the latest technology. As well as that, there is plenty of room for you to bring whatever you'd like. He can accommodate up to four guests.
Capt DJ likes to start early but is flexible with your schedule. He includes a cooler full of ice and bottled water. Also included are the fuel, rods, reels, and all the tackle necessary for a successful day of fishing. The trip ends when you are ready; having a great time, let's keep fishing.
Capt DJ is knowledgeable in various techniques including topwater, flipping, pitching, punching, and finesse presentations. He is willing to share his knowledge with you on the water.
Fishing Chairs
GPS & Fishfinder
Life Jackets
Catch and Release Allowed
Cooler, Ice, Bottled Water
Boat Specs: 22+ ft
Boat Capacity: 4 People
All Fishing Equipment
Boat & Fuel
Photos
Light Tackle
Heavy Tackle
Livebait
Artificial Lures
Spinning Rods
Baitcasting Rods
Left & Right Handed
Fly Rods (request only)
Braid & Mono Line
WHAT CUSTOMERS ARE SAYING ABOUT CAPT DJ
March fishing trip
★★★★★
"
Robert L. highly recommends Lake Okeechobee Charters with Capt DJ
"
CAPT DJ TIMMS
★★★★★
"
took us out 3 days on lake okeechobee. He contacted us before hand about what to bring and what to expect. During our trip he was very informative about the lake and it's surrounding. We had a great time and would highly recommend him. If we were to return to the area we would definitely use him again.
"
Iguana hunt
★★★★★
"
Iguana hunt was awesome! Very down to earth,nice guy. We had a great time!
"
CLICK HERE TO WRITE CAPT DJ A REVIEW
Current Captain Fishing Articles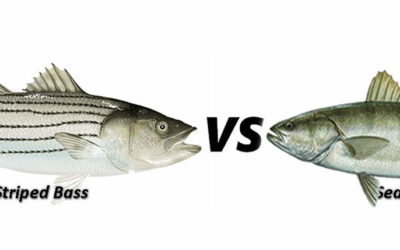 Sea Bass & Striped Bass: A Comparison The sea bass and the striped bass are different types of species even though...
read more
What are you waiting for?
Other Nearby Local Experts