Guide to Family Fishing Trips in Ione Ca
In the heart of Amador County lies Ione – the city that got its name after Edward Bulwer-Lytton's drama. You may also find it under "Castle City", because of the beautiful Preston Castle. It was built in 1890 in the remarkable Romanesque Revival Architecture.
Ione is one of the cities that has a more significant historical background than other cities in Amador county. In 1852, this place got its first post office, while the first school opened a year later. The town was also an agricultural hub, supply center, and rail stop. In 1953, Castle City was incorporated as General Law City.
Additionally to agriculture, Ione offers great locations for fishing, among other things. The text below cultivates the Ione's fishing domain.
Ione Fishing
The city is nestled in an area surrounded by heavily stocked fish species. Anglers prefer fishing in Ione because of the fish quality, versatility of the fishing techniques, and climate. Check out the most popular fishes in Ione, CA, and what techniques master baiters suggest.
Popular Nearby Ione Fishing Locations

Instant Confirmation

  Angler's Top Choice

FREE Cancellation
Fishing with Jared
★★★★★
"
This short family-trip really for business while in Ione Ca. Guide had the current knowledge of how the fish are biting at the time good person and overall nice trip.
"
CLICK HERE TO WRITE A IONE CA REVIEW
Best 5 fish species in Ione, California
Master fishers advise you to learn its habits and nature to catch a trophy fish in Ione Ca. In that vein, the following text singles the top 5 fish species you can find in the reservoir Ione, as well as some tips on how to catch them.
Largemouth Bass
The largemouth bass fancies shallow waters, and that's why you'll find them in ponds, lakes, near shorelines, ditches, or creeks. Also, enjoy warm waters, preferably muddy, and weeds around so that they can camouflage and seize their prey.
Just like blue catfish, the largemouth bass is also a predator. They feed on smaller fish like herrings, minnows, or sardines.
Blue Catfish
This fish lives in lakes, rivers, or channels. All fish from the catfish family carry a predator's blood. They are primarily attracted to odored baits, like chicken livers or canned sardines. If you want to lure them, opt for the foulest bait, and wait on them.
Rainbow Trout
The rainbow trout is one of the most popular fish in Ione Ca area because it's a game fish. They can be 8 pounds and 34 inches long. Rainbow trouts enjoy fresh waters, lots of vegetation, and strong currents.
During summer, they migrate to depths with a cooler climate. What distinguishes them from other types of fish is that they can travel upstream. Trouts feed on worms and flies, but plastic lures work too.
Crappie
Crappies are also popular in the lakes near Ione, CA. They don't grow much, 5 inches at most, but they are easy to hook. Despite their size, crappies are predators.
They tend to stick to the shores and hide in the bushes to ambush their prey. Therefore, you can lure them with small fish like minnows or herrings. Fishers advise using jigs when crappie fishing – it's the best-proven technique to catch them.
Bluegill
Most of the lakes in Ione feature bluegills in abundance. They are easily caught and perfect for kids that want to embark on a fishing adventure with their parents. Their small mouths make it easy for you to hook them with flies or crickets. Usually, it doesn't take much time to get lucky with bluegills, except if you're in the wrong location.
During the winter months, bluegills school down to the bottom of the lake and come back near the shore when the early spring comes. But, during the spring, they tend to stick to the nearby bushes and leaves, trying to create their weed beds.
Top Targeted Fish Species
Recreational Area in Ione
Apart from the attractive fishing activities, the Ione area is perfect for a family day away from the town and business duties. The camping grounds around the lake offer excellent conditions. However, you must book your camp in advance. Contact the facilities during business hours for more information.
Fly Fishing
Although it was seen as an affluent method of catching trout and salmon, this sort of fishing has evolved into a sport-like approach for valued game fish types.
What makes this technique difficult is using heavy lines to cast lighter-weighted items, which is the exact opposite of every other type of angling. Fly fishing also differs because you don't have to fully retrieve the fly before recasting it.
Fun Activities
You can rent a boat at the marina and explore the lake with your kids for some attractive summer activities. Aside from fishing, boating down the river is guaranteed fun.
Biking, hiking, and going for a picnic are several other options. You can follow the hiking trails for some action or simply take a walk around the lake. The brisk air will recharge your batteries and refresh your mindset.
Final Say
Ione is one of the best cities in Amador. There's much to do and more to see than what is mentioned here. Let's review the key information through a few questions.
Local Ione Fishing Guides
Meet the team of
Ione Fishing Guides
, we know the best spots, baits, and techniques to give you the greatest fishing experience in the Ione area.
What is Ione CA known for?
Ione is most widely known for Preston Castle.
Is trout fishing popular in Ione?
Yes, trouts come in abundance in the lakes in Ione California.
Can you swim at Lake Amador?
No. Right now, swimming in the lake is not allowed.
Are Ione locals friendly?
Yes. Ione is a great community that accepts all visitors with warmth.
Can I camp in Ione CA?
Yes. There's a great place near the rivers for camping.
Is there a full-service marina near Ione?
Yes. New Hope Landing Marina offers accommodation, boat rentals, and fishing equipment.
Is there a nearby fishing store?
Yes. Some fishing and hunting supplies stores can fix your fishing gear and offer free advice from their experience.
What can I do at Lake Amador?
You can go for a boat ride or hiking. Anglers would be happy to hear that there are many fishing possibilities as well.
When are lakes in Ione stocked with fish?
The lakes here are filled with fish yearly, between October and June.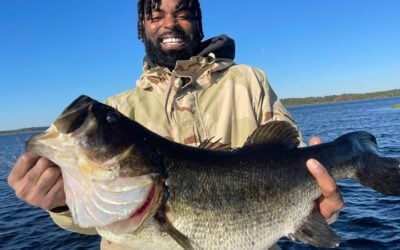 It's time to talk about the fishing opportunities at the largest freshwater lake in Alabama—Guntersville Lake! Guntersville Lake fishing is among the top treats for...
read more
Questions? Feel free to call us, Email us or use the chat us to speak to one of our specialists.
Questions? Feel free to call us, Email us or use the chat us to speak to one of our specialists.
Questions? Feel free to call us, Email us or use the chat us to speak to one of our specialists.
What are you waiting for?
We also have great deals available in the following cities that match your search criteria.